Daniel Kaluuya's Bafta win is an important reminder of TV's role in nurturing future stars, says Bryan Elsley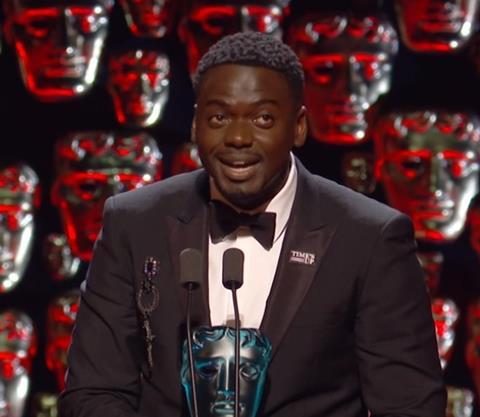 When Daniel Kaluuya's name was announced at the Black Panther premiere, a packed Hammersmith Apollo rose as one and cheered him all the way to the stage.
Daniel stands for something among the young audiences who love him, for representing them so vividly. He has risen through talent, charisma and fearlessness of purpose to the summit of his profession and is a role model among young people particularly those of colour, who have long felt alienated by invisible barriers inside the industry.
With a BAFTA win and an Oscar nomination, Daniel joins a list of ex-Skins cast members and writers who have made waves in the last decade.
Dev Patel, Kaya Scodelario, Nicholas Hoult, Hannah Murray, Joe Dempsie, Freya Mavor and Jack O'Connell stand out, but many others have solid acting careers 10 years after the debut of the show on a little known digital channel called E4. And writers from Jack Thorne (Kiri) to Lucy Kirkwood (Chimerica) haven't done too badly either.
Many of the actors were found in open casting sessions across the country where thousands of good natured hopefuls gave it a whirl in hope of two years of fun.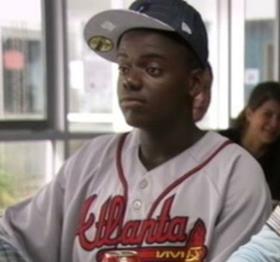 Daniel was a no-brainer. He was outstanding. We grabbed him and ran. Almost as an afterthought, he wrote two of the most memorable Skins episodes at the age of 18, making him one of the youngest writers ever to create an hour of network drama.
It's tempting to take credit somehow for this flowering of talent, but every single one of those totally untested performers would have made it anyway without us. They were simply too good to ignore and their talent would indubitably have emerged anyway.
Channel 4 never interfered with casting. They trusted us to look after untried talent and in the main, have continued that tradition to this day. The success of Cucumber and Banana – which showcased the talents of Letitia Wright, another major part of the Black Panther ensemble – plus My Mad Fat Teenage Diary and latterly The End of the F***ing World have continued that tradition.
Sometimes a little blind faith can pay out, but of course, faith can be hard to come by in the television business. Youth is not always the answer, but properly invested in, it can bring new audiences and innovation because of their lack of respect for hoary old tradition.
Later this spring, our new virtual reality thriller Kiss Me First will launch on C4. I'm hoping that everyone will fall in love with Tallulah Haddon and Simona Brown, who lead the cast. They are exceptional talents, once again benefiting from C4's faith in emerging creativity.
For those of us no longer in the first flush of youth, it's exhilarating to see the energy of young actors like these throwing caution to the wind and gaining confidence in every moment.
Daniel has made every bit of his own success. It was fun to be briefly jogging alongside, trying to keep up. He richly deserves to win an Oscar.
Bryan Elsley co-created Skins and is the co-founder of Balloon Entertainment