Hosted in Asia for the first time, next month's Japan 2019 Rugby World Cup will have kick-off times optimised for Asian fans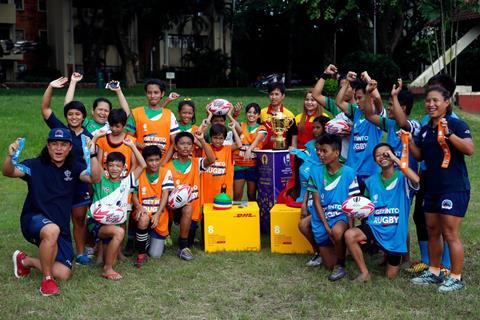 beIN Asia Pacific has secured exclusive rights to next month's Rugby World Cup 2019 in Cambodia, Indonesia, Hong Kong, Laos, Malaysia, Philippines, Thailand, Timor-Leste and Singapore.
Hosted in Asia for the first time, the Japan 2019 Rugby World Cup will have kick-off times optimised for Asian fans, which is likely to make it the most-watched Rugby World Cup in the region.
beIN Asia Pacific is part of beIN MEDIA GROUP, the global sports and entertainment group.
48 tournament matches available on a new dedicated channel, beIN SPORTS RUGBY and beIN's live-streaming app, beIN SPORTS CONNECT.
beIN SPORTS RUGBY will be available on pay-tv platforms from 6 September to 10 November.
Mike Kerr, managing director of beIN ASIA PACIFIC, said: "The rugby fanbase in Asia has grown considerably since the last Rugby World Cup. With the tournament set in Asia for the very first time, it will be an amazing spectacle and a game-changer for the sport."
Sir Bill Beaumont, World Rugby chairman, added: "As home region for the tournament, Asia is a very important market for rugby participation and fanbase growth and we are excited about the comprehensive platform that will be provided by beIN, a passionate leader in sport's broadcasting."
Inaugurated in 1987, this is the ninth edition of the Rugby World Cup. Twenty teams will battle it out across stadiums in Japan in a bid to the Webb Ellis Cup.
Host country Japan will meet debutant Russia at the tournament's curtain-raiser on Friday, 20 September at 6.45pm (SGT/HKT).
According to Nielsen research, Asia is home to a rugby following of more than 283 million (the largest regional following).
The Philippines has a following of 10.5 million, while Indonesia's rugby following has increased by three percent from 2017 to 2018 with a following of almost 7.5 million. Hong Kong and Singapore have a rugby following of two million each, with the latter having experienced a two per cent year-on-year increase.