Sky Sports and Leaders in Sport report finds 21% of UK adults have increased their following of women's sport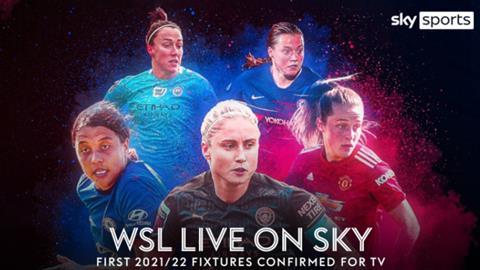 A report from Sky Sports and Leaders in Sport has found that a 21% increase in UK adults' following of women's sport since the pandemic has been driven by its growing broadcast presence.
Women's Sport: Bouncing Back From The Pandemic found that 68% of people who reported an increase in their following revealed that it was driven by enjoyment of its broadcast coverage.There has also been a slightly larger increase among men, of whom 24% have reported watching more women's sport than before the pandemic.
2021 has seen an increased presence for women's sport in the public eye, with the Women's Super League starting a landmark broadcast deal with the BBC and Sky Sports, the Women's Champions League being broadcast for free on YouTube by DAZN, and The Hundred tournament breaking the record for the most watch women's cricket match in the UK.
In addition to live matches, news reporting has had an effect, with the report finding 19% of viewers saying it has made them want to tune in to watch or attend women's sport over the last 18 months.
There is also support for women's sport to be treated equally, with 41% of viewers believing it should be equal on screen and 49% thinking there should be parity in sports marketing.
Managing director at Sky Sports, Jonathan Licht, said: "This report shows that women's sport is again prospering and is overcoming the challenges posed by the pandemic. It's fantastic to see from this data that its recovery has been bolstered by an increased appetite from the public.
"The success of The Hundred and the incredible viewing figures for the Women's Super League at the start of the new broadcast deal highlight the momentum behind women's sport. We're excited to support and contribute to its long-term success."