The move could see Premier League football return to terrestrial TV on a regular basis.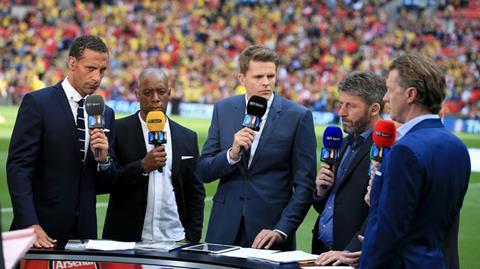 ITV is in talks over buying a stake in BT Sport, according to the Daily Telegraph.
This comes after BT revealed to the London Stock Exchange yesterday that it was in negotiations with interested parties over selling a partial stake in its sport broadcasting arm.
A statement from the broadcaster said: "Further to media reports, BT can confirm that early discussions are being held with a number of select strategic partners, to explore ways to generate investment, strengthen our sports business, and help take it to the next stage in its growth. The discussions are confidential and may or may not lead to an outcome."
Amazon, Disney, and DAZN have all also been linked with the opportunity, with the latter reportedly the current favourite.
A stake in the business may be more enticing to potential buyers after reports that the Premier League is set to roll over its current broadcast deals with Sky Sports, Amazon Prime Video, and BT Sport without an auction. This could leave an investment in BT Sport as the only way to gain Premier League rights for the next three seasons.
Were ITV to win out, it could mean the return of Premier League and Champions League football on a regular basis on terrestrial TV.
The BBC has shown games during the pandemic, but there have been no plans to continue this arrangement in the future.