CVC will gain part-ownership of all its businesses, subsidiaries, and joint ventures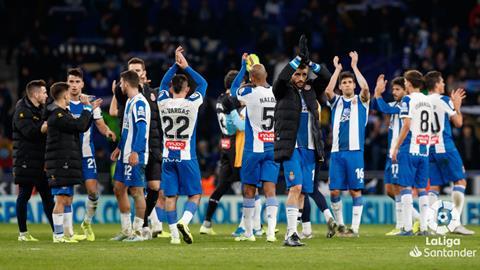 La Liga has agreed a deal with private equity firm CVC to sell a 10% stake in itself for €2.7 billion (£2.3 billion) - valuing the organisation at €24.2 billion (£20.6 billion).
The agreement still needs to be ratified by the league's 42 clubs, and it doesn't include the media rights and sporting regulations parts of its business.
A similar deal was agreed with Serie A by CVC, but it has been unable to complete it amid opposition from some clubs. However, the impact of Covid on teams' finances could make this an attractive deal.
CVC would receive a 10% stake in a new company comprising of La Liga's businesses, subsidiaries, and joint ventures.This could include the new LaLiga Tech spin off.
90% of the value of the deal would go to clubs to invest in agreed upon areas such as infrastructure, international development and content development. Funding will also go to the women's semi-professional, and amateur game.