Omdia has analysed the chances of success for the breakaway league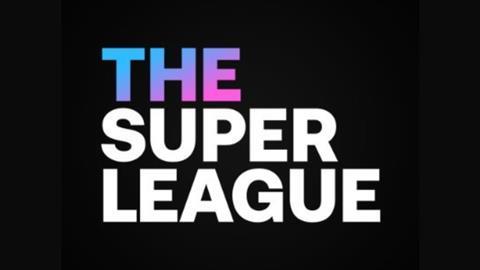 The lack of a broadcast and media partner leaves the European Super League with question marks over its validity, according to analysts Omdia.
According to Tim Westcott, senior principal analyst, channels & programming, at Omdia, the competition would still need to gain the bulk of its revenues from a European TV deal - where several broadcasters have already distanced themselves from the idea.
The Super League may have taken inspiration from the creation of the Premier League in 1992, but one major difference is that the latter had Sky on board from the beginning. Currently, Sky Sports, BT Sport, and DAZN have all made statements denying involvement and reaffirming their commitment to the football pyramid.
Westcott explained that this leaves many 'unanswered questions' about the European Super League: "There are, of course, many unanswered questions about the league, the most important being which other eight clubs would be making up the numbers. If none of the big German clubs or France's PSG joins, the Super League will not be able to claim it features the best of the best. Juventus are in fourth place in Serie A and Liverpool, Tottenham and Arsenal are all sitting outside Champions League qualification spots in the Premier League.
"The other key question is who the media partner or partners will be. Silvio Berlusconi was usually linked with rumors of breakaway leagues back when he owned AC Milan, while Rupert Murdoch's Sky was instrumental in the foundation of the Premier League. Given the importance of broadcasting (which accounted for around 85% of UEFA's revenues in 2018/19 and more like 100% now), who buys the media rights and how much they pay is crucial.
"As seen in the recent German and Italy rights auctions, pay TV broadcasters are no longer as keen to splash out on rights as they used to be, and streaming service DAZN has denied Italian press reports that it is on board with the new super league. Clearly, the big clubs are eyeing increased returns from growing markets like Asia and North America, but Europe will of course provide the bulk of its revenues.
"Is there a US partner like Disney, NBC or Discovery waiting in the wings, looking for premium sports content to drive their D2C services into more European homes? Or would the clubs launch their own channel? It seems unlikely the European anti-trust regulators would like that idea much and neither, it seems, would the UK."
Manchester United, Arsenal, Tottenham, Liverpool, Chelsea, Manchester City, Real Madrid, Barcelona, Atletico Madrid, Juventus, Inter Milan, and AC Milan announced the creation of the Super League this week. It has been received poorly by supporters, and UEFA, the Premier League, and other national organisations have released critical statements on it.