The organisation has lengthened the rights length to five years instead of three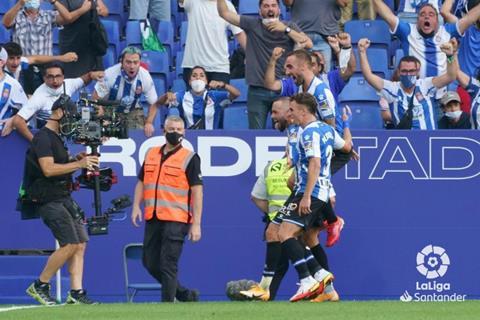 LaLiga has opened the bidding for domestic broadcast rights, including Andorra, from the 2022/23 season.
The organisation is lengthening its rights deals to five years from three, meaning that the winning bid will have the option to hold onto the rights until the end of the 2026/27 campaign. However, broadcasters can also bid for three or four seasons if they wish.
LaLiga has gone ahead with this move despite a reccomendation from the Spanish competition authority that it keep to three season agreements.
There are also more options for the structure of the deals than there have been in previous bidding processes. The audiovisual content is divided into seven options, each one made up of several lots, intended for both terrestrial and non-terrestrial television.
Once the bids have been considered, LaLiga will award, in accordance with the award criteria described in the procedure, only one of the options with their respective lots.
The deadline for placing bids is 12:00 CET on 13 December 2021, with broadcasters able to send their inquiries to LaLiga up until 24 November 2021. Responses will be published on the official LaLiga website on 1 December 2021. If making a bid, they must follow the procedure described in the 'Procedure for the Submission of Bids' document available on the LaLiga website.
The remaining audiovisual content traditionally offered by LaLiga will be available in one or more subsequent bidding procedures once this current procedure has concluded.
LaLiga is putting its rights on the market during what has been a tricky time for other major European leagues. Serie A saw a drop in its rights value earlier this year, Ligue 1 had its original rights holder, Mediapro, drop out of its deal last year, and the Premier League decided to forgo and auction and renew its broadcast deals after fears over falling interest.