The plan is to grow the dedicated news channel to offer 24-hour live news coverage of motorsport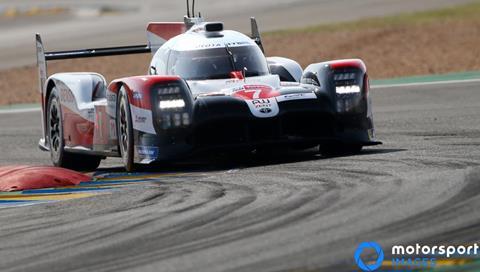 Motorsport Network is launching a live motorsport news channel, which it describes as the world's first dedicated to the sport.
The company, whose offer includes brands, websites and OTT operations focussing on motor racing and consumer automotive content, has a monthly audience of 56 million motorsport fans.
Its new live motorsport and automotive news channel – Motorsport.tv Live – will deliver breaking news from around the globe on Motorsport Network's OTT platform Motorsport.tv.
The service will be hosted from studios in London and Miami with bulletins on the hour and the half hour, with additional content in between. A constantly updating lower-third ticker will carry the latest headlines, breaking news and quotes from newsmakers.
The news on the platform will focus on major motorsport series and events such as Formula 1, Formula E, 24 Hours of Le Mans, NASCAR and IndyCar.
Motorsport Network also says it plans to extend the coverage to esports, live race weekends and personality-led news feature shows. Further developments into full 24 hour live coverage with hosting in Asia or Australia and additional language versions are also potentially on the cards.
The service will launch with pilot bulletins from Monday 29 March, following the first Formula 1 Grand Prix of the season in Bahrain. Live bulletins will begin in April and the full rolling live news service will start from late summer.
As well as the live stream on the Motorsport.tv platform, the channel will utilise the embeddable Motorsport.tv player. Through this, clips and short videos from the live service will be embedded into relevant posts on Motorsport Network's websites Motorsport.com, Autosport.com, Motor1.com and Inside EVs, as well as being pushed to social channels.
Motorsport Network president James Allen said: "This latest initiative takes our digital coverage of motorsport and automotive to the next level. Interactivity with the audience, social media and social listening are all baked into the proposition from the start. I've worked in TV since the early 1990s and what we are able to do today in this space, with the remote operations technology and software that has been developed out of necessity during the pandemic, is amazing."
Q&A with Motorsport Network president James Allen (pictured below right, interviewing Lewis Hamilton)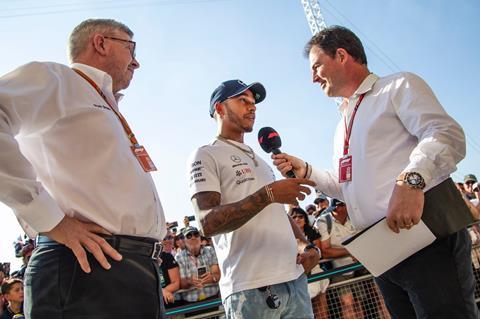 Why does motorsport need a live rolling news channel?
There is currently no live video rolling news service for fans of racing and automotive and we saw an opportunity to create something unique and distinctive – a digital-first product. We've baked into the technology platform we are using the ability to clip out from the live bulletins interviews and 'moments' that we can then run in articles on our news websites and social channels and this will significantly increase the amount of video we have for fans to enjoy and also boost inventory for pre-roll adverts. The strategy has several elements.
What have been the challenges of creating a live rolling news channel from scratch?
It's a complex thing to take on; the workflows, file ingests, scheduling, staff rosters and so on, but it's also been incredibly exciting to see how technology has changed the landscape as a result of the pandemic. The broadcast industry has been forced to find new ways of remote working from the March 2020 lockdown onwards. It means that some very innovative companies in the UK and US, like Grabyo and Tagboard especially, have developed new cloud-based SaaS platforms that mean that we can operate a live news channel like this in a completely new way, compared to the linear newsroom systems that were the default until recently.
Has the motorsport industry been supportive?
We've shared plans with many senior figures across the sport and they think it's a great idea and will support it. I joined Motorsport Network in 2017 after a 25+ year broadcast media career, mainly in Formula 1. Since then, I've found the different verticals of the industry whether it be F1, Le Mans, Formula E, BTCC, WRC, British Superbikes, you name it, very interested in our company's vision and relevance in the motorsport ecosystem and supportive of our role.
Is it just available online or are there plans to expand to traditional TV platforms?
At the outset it will be available where Motorsport.tv is available, which is online, on the app, as well as platforms like Roku, AppleTV, Google Chromecast, Amazon Fire TV, Android TV and coming soon on Smart TV apps and other platforms
What are your audience expectations for this service?
We did audience research into this late last year and received strong feedback that this is something our audiences would welcome and follow regularly. The audience will find the content across the Motorsport Network; on the Motorsport.tv OTT platform, on the racing and automotive sites and on social. So, it will reach a lot of people.