Several surprise entrants among final submissions for national HQ and creative hubs
Channel 4 has received submissions from around 30 cities and regions bidding to house its three new offices, including a number of surprise entrants.
Executives at the broadcaster tasked with overseeing the process are understood to have been pleased with the level of interest, following the 11 May deadline for locations to declare their intention to enter the race.
The number of bidders is a significant increase from the 12 that originally campaigned to house the broadcaster, on the back of C4's first formal relocation briefing.
Broadcast is aware of at least a dozen locations that are vying to become C4's national headquarters, with the bulk of the smaller bidders aiming to land one of the two 'creative hubs'.
After C4 issued a series of guidelines in mid-April, local authorities had two weeks to submit their pitches. Running to a maximum of 5,000 words, some of the polished documents seen by Broadcast span 50 pages.
Bidders for the national headquarters include all of the UK's 10 'core cities': Birmingham, Bristol, Cardiff, Glasgow, Leeds, Liverpool, Manchester, Newcastle, Nottingham and Sheffield.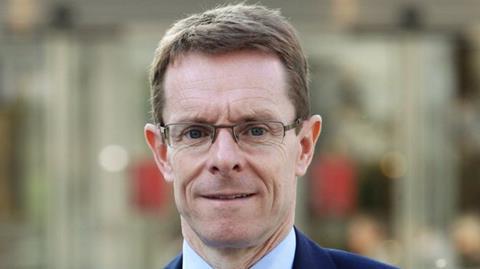 Bristol claimed to have the lowest unemployment rate of the group, while Sheffield put location at the heart of its bid, having scouted three sites less than five minutes' walk from its train station.
Led by mayor Andy Street, the West Midlands has been a prominent campaigner and claims to offer the most diverse option for C4. Almost half (47%) of Birmingham's population is from a BAME background, with 34% in Coventry.
Glasgow is the only Scottish city to have submitted a bid, spearheaded by C4's former head of nations and regions programming Stuart Cosgrove, one of a number of hopefuls who travelled to London to deliver his bid documents in person.
It is joined in the nations race by Belfast, which is targeting a creative hub. The Northern Ireland capital, home of HBO series Game Of Thrones, pointed to Office for National Statistics data that indicates it has the highest life satisfaction rating in the UK.
Elsewhere, Cardiff has been followed by creative hub bids from surprise Welsh candidates Swansea and Neath Port Talbot. The Welsh capital boasts a working age population of 230,000, while more than half of its population is aged under 35.
Port Talbot, located to the west of Cardiff, has a working population of some 88,000.
Chester and Wrexham, which have stated their joint intention to secure the national HQ, are the only hopefuls to bridge two nations. The two councils said their cross-border bid "delivers a message of unity and the promise of the move being '4 all of the UK'".
Smaller cities
Wolverhampton submitted its own pitch to become a creative hub after failing to be selected as part of the West Midlands proposal.
Like its neighbour Birmingham, it put diversity front and centre of its bid, flagging one housing estate that is home to people from 46 different nations.
It is joined by Brighton and Hove, Ipswich, Leamington Spa, Norwich, Medway, Hastings and Stoke-on-Trent as some of the unexpected, smaller locations bidding for a creative hub.
C4 has established a cross-departmental team, led by chief commercial officer Jonathan Allan, to examine the bids. On 30 May, it will unveil a final shortlist, approved by chief executive Alex Mahon, of an unspecified number of locations.
C4 representatives will then travel to each for a presentation and Q&A. A final decision will be announced on 1 October ahead of a 2019 move.
Travel time to London, working population and digital infrastructure were among the considerations addressed in the bids following a series of guidelines issued by C4.
The broadcaster said it would prefer a city that is less than three hours away from London for its national headquarters, while its two creative hubs should be no more than four hours away. All bidders meet the criteria, although Glasgow and Belfast risk being ruled out if C4 limits travel time to train journeys only.
The Northern Ireland capital takes three hours to reach from London, including time spent travelling to and from airports.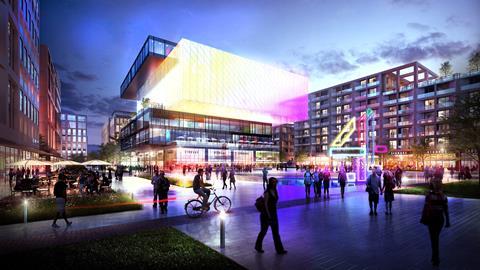 At least nine cities are less than two hours train journey from London, including national headquarter hopefuls Nottingham, Bristol and the West Midlands.
Channel 4 also indicated that cities bidding for the national headquarters should have a working age population of more than 200,000, lowering to 75,000 for the creative hubs.
Many cities' submissions included their 'Travel to Work Area' population, which reflects those living within commuting distance, while others focused solely on their metropolitan population.
For example, Nottingham has a Travel to Work population of 1.3 million, versus a city population of 325,000. C4 has not specified which metric it will take into account.
The broadcaster has also demanded that its national headquarters must have a high level of physical and digital connectivity, while the hubs should be close to a well-developed TV and digital production community.
Leeds talked up its strength as a "leading hub for the digital sector", which includes Sky's 400-strong technology hub and sports business Perform Group.
The Yorkshire city is also home to BBC Yorkshire, which includes a radio and news studio, an ITV Studios-owned production complex where Emmerdale is filmed, and a slate of producers including True North, Duck Soup Films and Daisybeck Studios.
It is competing with neighbour Sheffield, which recently received £3m in funding to create a new digital incubator at Castlegate. The city supports more than 22,000 digital jobs that help to generate digital income of £339m.
"BBC's new Wales HQ could be shared with C4 to create a vibrant broadcasting and commissioning hub"
Huw Thomas, Cardiff City Council
Bristol recently staged the UK's first public trial of 5G connectivity, while Liverpool highlighted its 100GB of broadband connectivity and the development of the new Liverpool Film Studios, set to be one of Europe's biggest.
Birmingham, Cardiff and Salford (represented in the Greater Manchester bid) pointed to the sizeable presence of the BBC as an opportunity to grow an existing industry base (see box, below).
Birmingham houses BBC3's innovation unit Digital Guerillas, the national headquarters of BBC English Regions, the headquarters of BBC West Midlands and a drama village where Doctors is filmed.
Salford hosts MediaCityUK, which includes around 250 creative, digital and technology businesses and some 7,000 industry-related staff, including divisions of the BBC and ITV.
Cardiff is currently developing the BBC's new Wales headquarters in a £100m central location, which council leader Huw Thomas suggested could be shared with C4 to "create a vibrant broadcast and commissioning hub in the very heart of the city".
Specialist qualifications
Some cities named genre specialisms. Cardiff flagged its burgeoning drama slate and Bristol claimed responsibility for 35% of the world's natural history programming.
Meanwhile, Glasgow highlighted the "range and depth" of its indie sector. It named non-scripted producers Raise the Roof, IWC Media and Firecrest Films and documentaries specialist Matchlight Productions as evidence of its breadth.
Smaller cities Ipswich, Norwich, Chester and Wrexham are hoping to act as a "springboard" for C4 to diversify its content.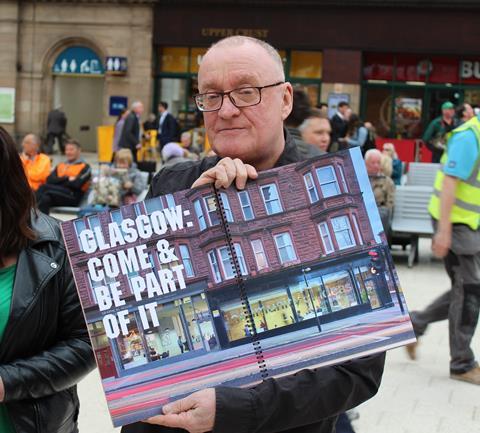 While the cities are not home to any significant indies or broadcasters, they highlighted their creative graduate pools, connections to more established cities and range of local technical, digital and creative businesses.
Stoke-on-Trent predicted that a C4 creative hub would double the number of creative companies in the area and lead to an additional 100 apprenticeships in arts, culture, media and film by 2021. The smaller regions also attempted to strike a chord around affordability.
Smaller cities cited average house prices that are 40% lower than those in London, with office space available for as little as £10 per square foot.
Diversity was also frequently cited as a key selling point. Greater Manchester claimed the highest volume of languages spoken in the region with more than 200, followed by Glasgow, Cardiff and Birmingham at more than 100, Bristol at 92 and Ipswich at 60.
C4 SHOULD ENHANCE EXISTING CREATIVE HUBS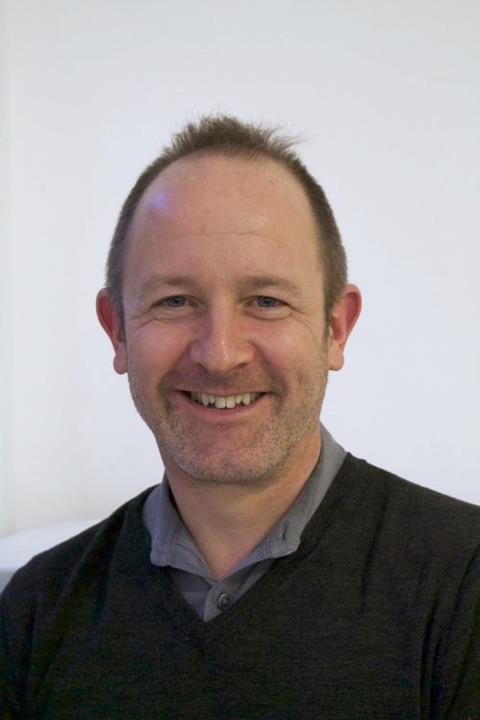 Ben Gale - Managing director, Little Gem; former BBC commissioning editor for features and Channel 5 director of programmes
Channel 4 has created a unique opportunity to shape nations and regions production capabilities for the next generation, but it needs to resist any urge to strike out on its own.
There's no disagreement about the objective: a fertile nations and regions supply base that is creatively robust and generates returning shows for all the main broadcasters.
But when I was in commissioning at the BBC, that was a real challenge, and judging by the relatively small number of bona fide hits to have come out of the nations and regions since, it hasn't become any easier.
The dangers of spreading the work too thinly are vividly illustrated by what happened to the BBC's factual production capacity in Birmingham between 2000 and 2011.
BBC Birmingham wasn't generating enough new work to enable the Countryfile team to move onto new shows to develop their careers.
After years of trying to maintain a significant base, it stalled and was eventually closed. Countryfile was moved to Bristol and now thrives alongside stablemates Antiques Roadshow, Bargain Hunt and DIY SOS: The Big Build, among others.
Crucially, staff can move between shows – and a thriving independent production base in Bristol – to develop their careers with little or no need to get drawn back to London.
CREATING SUSTAINABLE BASES
At the other end of the 'creative cluster' spectrum is Silicon Valley. If you're a computer science graduate in the US, it's the obvious place to build your career.
You could spend your life there working at one of the wide range of global brands that have set up shop in close proximity to one another so that all can benefit from the vast, locally available talent pool.
I remember Love Productions' Richard McKerrow advising many years ago to "be conservative with people and radical with ideas". The approach seems to have served him pretty well.
It would be far wiser for C4 to double-down on the creative clusters that already exist in the nations and regions to create sustainable bases where the best producers build their careers without being sucked back to London.
The reason freelancers often go back is practical – there isn't enough opportunity in the smaller bases to sustain year-round work.
Bristol, Cardiff, Manchester and Glasgow all have fantastic production capabilities that should be enhanced and developed.
C4 should support other broadcasters on strategy – and people – and compete on ideas.