Evan Williams' Dispatches doc traces orphans left behind under the country's harsh regime.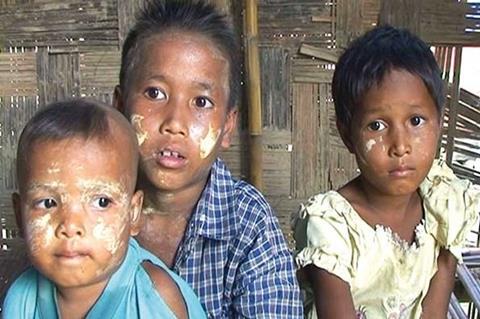 Cyclone Nargis smashed into Burma's Irrawaddy Delta just over a year ago, killing more than 150,000 and leaving two million homeless. For weeks, the country's military junta stopped vital foreign aid reaching the survivors, thousands of them children orphaned by the storm.
We wanted to follow those children as they struggled to survive under one of the toughest regimes in the world. From the outset, we knew this would be a hard task. But we had no idea how hard.
Foreign journalists are banned by Burma's ruling generals so we needed a way to film an observational documentary in one of the world's most remote and controlled countries. We had to identify characters deep in the delta, film them in repeated visits over a year, communicate with the cameramen and get the tapes out.

The only organisation able to help was the Democratic Voice of Burma (DVB), which provides an independent radio and TV news service in the country. Their news is gathered by a network of undercover reporters and cameramen throughout Burma.
They agreed mainly because they wanted their teams to gain new experience working on a documentary of this scale. But we had to make sure we did not compromise their teams' security – local journalists and opposition activists are regularly given long jail terms.
Executive producer Siobhan Sinnerton and I went to the Thai-Burma border with just two days to meet, brief and train a select group of DVB cameramen. We took them small HDV cameras and radio mic sets. Some of them had used cameras before. Some had not.
They told us the government had spies throughout the delta looking for anyone trying to film.
If found, the team risked up to 30 years in prison. Every time they ventured to the delta, we worried terribly that they would be caught.
Amazingly, the teams managed to find and film orphans. We received the tapes, had them translated and sent instructions back to the field, training the team as we went along. It was a deeply complicated process, especially as few of them spoke any English and we had to leave messages!
Then things took a nasty turn. In the run up to the anniversary of the 2007 pro-democracy uprising, the military stepped up security, sending even more spies into the delta. Returning to the same characters was raising suspicion. The cameramen had to stop filming. Thanks to very understanding commissioning editors, production was put on hold for two months, and only restarted when conditions eased in November.

The people of the delta have an important story they want to tell. We got it thanks to the courage of these Burmese cameramen. As soon as they had finished filming our project, they went straight back out and continue to cover life inside one of the world's toughest regimes.

Dispatches: Orphans of the Storm
Producer: Quicksilver Media
TX: Monday 1 June, 8pm, C4
Producer/directors: Evan Williams/Jeremy Williams
Exec producer: Siobhan Sinnerton
Commissioning editor: Ed Braman
Summary: Orphans of the Storm follows the lives of children orphaned by the deadliest storm to hit Burma. Through them, we reveal life in one of the world's toughest military regimes as it steals aid and denies help to hundreds of thousands of survivors

Evan Williams: My tricks of the trade
For filming using remote contact with teams:
Show examples of documentaries at the outset so they can see what you are trying to achieve
Practical camera training can reveal individual strengths and weaknesses
Think through and set up communications systems that will not compromise the teams
Use compact camera and sound kit that can cope with rough conditions
Be patient