Analyst Claire Enders and indie bosses Mel Leach & Alan Clements explore the prospect of the PSB heading to the private sector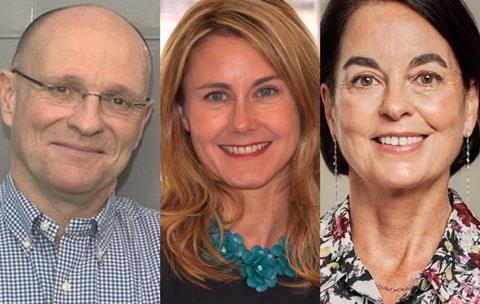 The UK government has once again raised the spectre of selling off public broadcaster Channel 4 to the private sector, and a formal consultation announcement has sparked real concern that this time the government is for real.
Repeated comments from government ministers that a sale is on the table have fanned the flames of privatisation, while C4 experts, creatives and the indie sector alike have decried the prospect.
To explore the issue, editor-in-chief Chris Curtis is joined by indie chiefs Melanie Leach and Alan Clements and analyst Claire Enders to discuss the economical, commercial and ideological arguments for and against a sale.
Two Rivers Media founder Clements and South Shore Productions' Leach explain how C4 has helped make the UK indie sector what it is today, while Enders Analysis boss Enders gives her take on who might be looking in the shop window.
Click here for all 49 previous episodes of the Newswrap
Music: The Vendetta by Steffan Kartenberg. Licensed by Creative CommonsInd

If you would like to join Broadcast's anti-privatisation campaign email not4sale@broadcastnow.co.uk indicating whether you are joining in a personal capacity or signing up your business, to enable Broadcast to highlight each area when publishing the results