Why privatising Channel 4 would be a mistake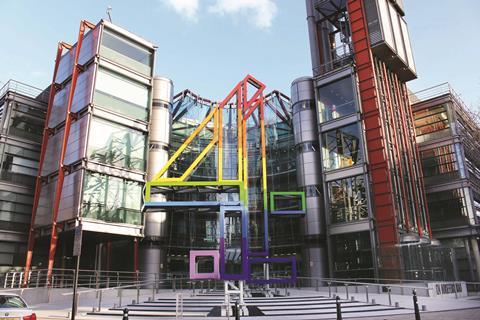 Channel 4 is unique.
Its remit to champion unheard voices and tackle outlying topics, and its position as a publisher-broadcaster that orders every show from the production sector, mark it out from the other foundation stones of British television – the BBC, ITV and Channel 5, and Sky.
It has proven its worth to viewers over 40 years and has been an incredibly successful market intervention for the indie community. So why is the government so keen to sell?
The rationale seems to be that C4 is unsustainable in its current form, though there is no obvious evidence of that.
All around the world, ad-funded TV is grappling with digital migration and C4 is at the vanguard of those changes. Advertising will remain an integral part of the TV landscape, and C4 can thrive by accelerating its move from linear revenue to digital income.
Then there are the questions of C4's remit and IP ownership.
The government has said it wants any future owner of C4 to continue investing in diverse and innovative shows - but only if that does not affect its sustainability. And it is minded to ditch C4's publisher-broadcaster model in favour of granting either in-house production or conceivably a vastly superior rights position on the shows it orders.
If the future is a watered-down remit and a significant IP ownership or in-house production, then that is not a Channel 4 that the industry would recognise.
The point of C4 is to be different. Different from its PSB peers and certainly different from the streaming giants that are revolutionising the TV market.
The DCMS consultation references Netflix and Amazon ordering £15m an hour drama as though a new owner of C4 will suddenly follow suit. That's inconceivable, and in any case you don't need deep pockets to order It's A Sin, you need vision.
We are not blind cheerleaders for Channel 4. It is far from perfect and has inevitable ups and downs, both creatively and commercially.
But its ethos and operating model have made it hugely valuable to our industry and to lose them via privatisation would undermine the PSB ecology.