To capture the complex journeys of packages around the world, I needed a Tardis to carry all my equipment, says Paul Kittel
Production company Whitworth Media
Commissioner Greg Barnet
Length 4 x 60 minutes
TX Autumn 2018, Channel 5
Executive producer Hugh Whitworth
Director Paul Kittel
Series producer Jennifer Perelli~
Post house West Digital
Jetting around the world filming in the Australian Outback, the Arctic, the Colombian mountains and Tanzanian elephant reserves is a dream job for anyone who craves adventure. But filming a 24-hour operation like DHL required reserves of energy I never thought I had.
The aim of Delivering The World was to show how DHL sends shipments to recipients on complex journeys across the planet in vans, planes, lorries, helicopters and boats.
Often, there would be only one jump-seat available on a plane or a single passenger seat in a van, so the only way to film these journeys efficiently was for the crew to be small, fast-working and mobile.
In this case, it was to be a one-man band and the show's executive producer, Hugh Whitworth, put his faith in me. No pressure.
Mobility was one of the biggest technical challenges of the shoots. My kit, along with several days' clothing, had to be small enough for one person to carry.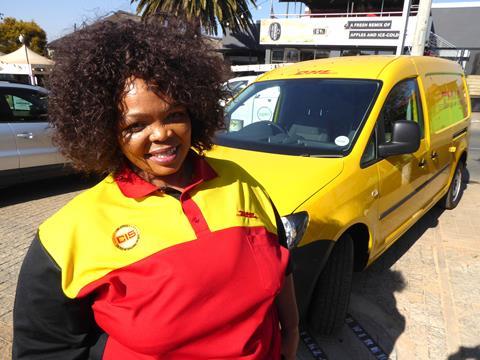 Jake Martin, resident tech guru at Whitworth Media, helped me pack a PMW-200, a spare HD camera, two GoPros with grips, a stills camera, a top-light, four microphones, a laptop, back-up drives, various batteries, chargers and a tripod in just a rucksack and two shoulder bags. It felt like I was carrying my very own Tardis.
Paul Kittel: My tricks of the trade
Be prepared. When there is no time for recces, exhaustive phone calls need to be made before each shoot. Every eventuality needs to be considered.
Always have a plan B, C and D. ­
Trust your team. When things go wrong, you become like a stranded package – trust the team back in the UK to get you forwarded to the next crucial location by any means necessary. ­
Always value fresh eyes. When working alone, it's easy to become blinkered.
Accept the views of editors and people who are less emotionally involved with the material. ­
Stay on top of your media. Even if you're shattered, never neglect to back up your media. If it's deleted without backing up, there's no way of getting it back. ­
Enjoy the adventure. You may never visit a lot of these places again.
The other challenge was covering entire narratives on my own, from the back story of individual shipments and preparations for the journey on several modes of transport, to delivery and the customer's reaction to the arrival of their goods.
Keeping up with (or one step ahead of) shipments that are being flown around the world as quickly and efficiently as possible took quite some planning.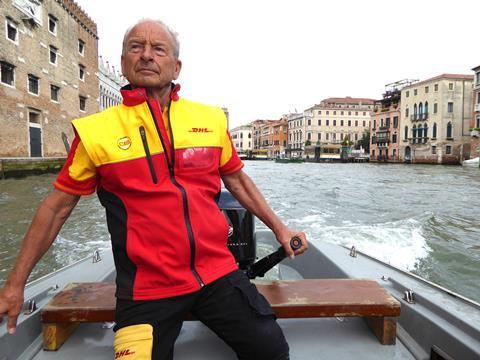 Armed with my mini-kit, the adventure began in Venice, where DHL had the challenge of delivering a fragile and fabulously expensive Murano glass vase to a couple in Florida. Could they do it without smashing it?
After a day filming in the workshops and furnaces of Murano, the vase was picked up by Pietro, DHL's charismatic water courier, and taken by boat to the canal terminal from where it was due to begin its transatlantic journey.
It was on this leg of the journey that any concern about a broken vase was eclipsed by concerns about a broken camera. The PMW-200 simply stopped working. Panic stations. I had an hour to solve the problem. The vase was going to the US and nothing was going to stop the journey – not even my failure to film it.
After several fumbled attempts to fi x the PMW-200, I dug out the spare camera from my Tardis rucksack. It was a tiny handicam that I'd never used before. I had just minutes to rig it and give myself a crash course on how it worked.
To my relief, the camera was easy to use and the picture quality was surprisingly good. For the next three days, as I flew with the vase on a cargo plane to DHL's colossal hub in Leipzig, Germany, on to Miami and then on lorries and vans through the Everglades to Jensen Beach, I was inseparable from my substitute camera.
When the box containing the vase was finally delivered to the couple, I felt a huge sense of relief and mustered just enough energy to film it being opened to see whether, in transit, the vase had suffered the same fate as my PMW-200. Were the couple to be greeted with shattered glass instead of a beautiful vase?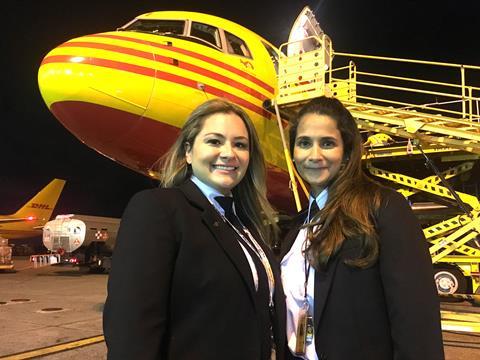 There were other moments when I doubted some of the shipments would even reach their destinations. One incident involved a consignment of Colombian beans that were destined for a seed vault in the Arctic. The drugs squad opened and turned over every container.
There was also an anxious wait as a paper-making machine travelling from New Zealand to Tanzania was held up in an African customs house. The machine was meant for a couple of deaf artisans, who made their living from making paper out of elephant poo. It may sound funny, but this delivery would change their lives for the better.
Whenever I make a film, I find myself living and sleeping the stories. Sleep may have been in very short supply while working on this project, but seeing how packages can bring joy to so many made it worthwhile.
Filming DHL warts-and-all
Hugh Whitworth
Executive producer
When we were approached by DHL in 2016, it was obvious that this was a great opportunity, but we didn't know what it might look like and what would be involved in making it. Treatments were drafted, tasters produced and Ofcom rules of engagement discussed.
After a year, I was finally allowed to meet Faruk, DHL's international head of marketing, and things started to move a little quicker.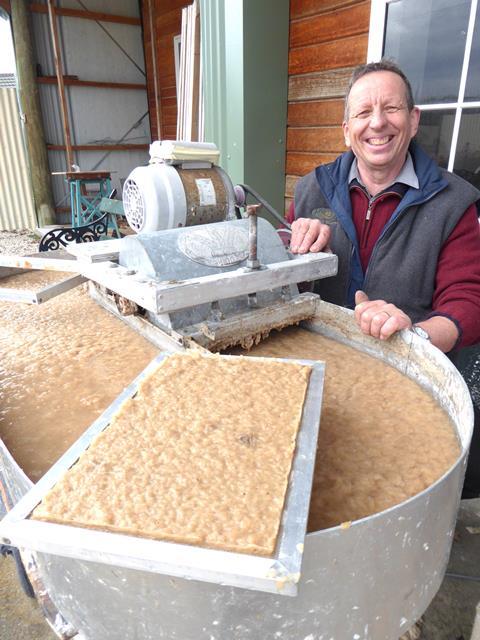 The goal was to persuade him that the warts-and-all show we wanted to make – with logos low-key rather than prominently placed and its people saying what they wanted to, not speaking the corporate lingo – would be much better for him and for DHL, not just for us. We needed to build trust.
Two months later, on the first shoot in Venice, our shooting PD Paul Kittel was pursued every step of the way by two boats crammed full of DHL Italy people in suits, loudly discussing his every move.
But things improved with time. The crunch moment was the first of the dreaded 'official reviews'. The company knew there was very little it could comment on. And we knew that its staff knew this. But there was still the dreaded moment when they fi rst saw what they had let themselves in for.
People-focused
Our first story, following a paper-making machine from New Zealand to Tanzania, was filmed in some of the smallest, scruffiest DHL facilities – a huge contrast with their gleaming, high-tech hubs in Europe.
Plus, the film, as it turned out, was as much about the people who sent and received the packages as it was about DHL. If anything was going to be a step too far for the fragile trust that had been built, this was it.
We showed the film. Lights up. Silence. Faruk turned to me and said: "I'm humbled." That was it.