A Broadcast investigation has exposed "civil war" among staff, managers and presenters at BBC Arabic, the oldest and largest of the corporation's non-English language services.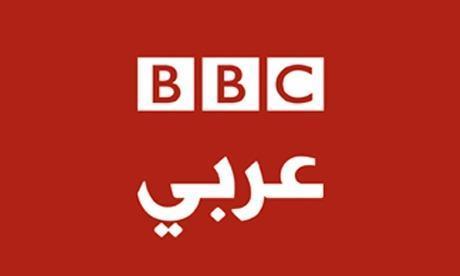 Senior broadcast journalists, producers and make-up artists have come forward to criticise the BBC global news division's working culture and reveal complaints of mistreatment of staff by presenters, bullying investigations, and at least two on-going employment tribunals.
One insider was so concerned, they listed their grievances in an email to Tony Hall earlier this year. It is understood the whistleblower is yet to receive a formal reply from the director general or his office, despite calling for an investigation.
The employee explained in the message how they had suffered depression as a result of "unfair practices" by management and "discrimination" because of their nationality.
The email also made claims against Liliane Landor, the BBC's controller of language services, who ultimately oversees the Arabic service. Landor reports into Peter Horrocks, the corporation's director of global news.
Elsewhere, there have been complaints lodged against Faris Couri, the former editor of the BBC Arabic service, and ex-hub editor Saleem Patka. Both managers stepped down from their roles this summer, although Patka is understood still to be working for the BBC.
The corporation gave no reason for their departure at the time, issuing a press release in Arabic on 30 May that named Tarik Kafala as the new head of service and Mohamed Yehia as head of multimedia. The new management team reports into Landor.
A BBC spokeswoman said: "BBC Arabic is now under new management, following significant structural changes to the service this June. This was the result of a major change project designed to improve working practices and ensure staff were working in the most supportive environment possible.
"The BBC takes all allegations of bullying or harassment extremely seriously. We investigate all complaints thoroughly and take action as necessary; we are unable comment on individual cases. BBC Arabic is made up of talented staff whose hard work led to an audience increase of 28% last year."
She added: "The BBC has thoroughly investigated the allegations made against Saleem Patka and Faris Couri and found no evidence of bullying or harassment."
Last week Couri gave evidence at a tribunal lodged by senior broadcast journalist Ahmed Elsheikh, who is attempting to prove that the BBC blocked him from securing a promotion because of his involvement with the National Union of Journalists. The case had been set to conclude this week, but has now been delayed until November.
Broadcast is also aware of another BBC Arabic tribunal that is poised to go to court on 7 October. The journalist at the centre of the case does not yet want the details of his grievance to be made public.
Presenter complaints
A number of complaints about bullying have also been levelled at female presenters at the service, particularly from make-up artists.
One make-up artist, who wished to remain anonymous, had her bullying claim against one presenter and others investigated in April this year by Nigel Charters, managing editor of the BBC newsroom. He received statements from others supporting the make-up artist's claims, but dismissed the case as a "clash of personalities".
In his report, Charters admitted that there had been "some tensions" between presenters and make-up artists following the launch of the BBC Arabic television channel in 2008 and 2009, but concluded that these were "largely due to cultural differences".
He added the issue was raised at the time by a company that supplies freelance make-up artists to the BBC and was addressed by the corporation. "These issues between some of the make-up artists and some of the BBC Arabic presenters were viewed to have dissipated," Charters wrote.
However, it is understood other complaints have been made against presenters since 2009. A make-up artist told Broadcast that she walked out of a shift earlier this month after she had "had enough" of the treatment she was being subjected to. She added that "the BBC has failed all of us in that department".
A BBC spokeswoman said: "We have investigated the allegations against the individuals named in the original piece, and there were no findings of bullying and harassment."
The claims are particularly acute for the BBC following the publication of Dinah Rose's Respect at Work review in May, which exposed evidence of mistreatment of staff and sexual harassment in some quarters of the corporation.
At the time, director general Hall said: "I want zero tolerance of bullying and a culture where people feel able to raise concerns and have the confidence that they will be dealt with appropriately."
Read more in this week's issue of Broadcast