Blackmagic Design's announcement of a sub-$1000 software-only version of the DaVinci Resolve colour corrector could cause as many problems as solutions, argues Unit's senior colourist Simon Astbury.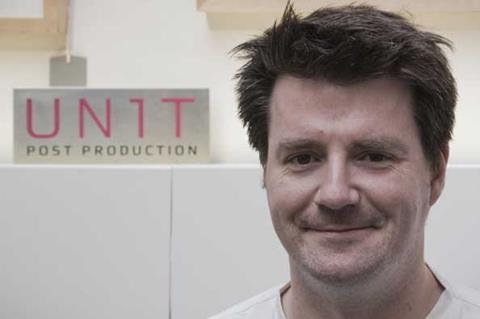 There is no doubt that Da Vinci's Resolve is one of the best grading systems on the market. And until last week, it had a hefty price tag of $200,000 to match.
It was a considerable sum that facility managers in London and around the world were prepared to take on the chin due to its impeccable reputation amongst colourists and clients.
But now Blackmagic Design, which bought Da Vinci last year, has shocked the market by releasing a $995 software version of Resolve which is compatible with Mac OSX.
The software offers exactly the same performance as the system that was sold six months ago for a whopping $199,005 more.
This represents a real and sudden departure for a platform that was the preserve of facilities with deep pockets or a good line of credit.
Apple led the pack in bundling and discounting software with its Silicon Color's Final Touch with great success.
They took a $20,000 application and bundled it with FCP and Motion to create Final Cut Studio.
This has made Color a very attractive platform to many facilities, including UNIT and the BBC. The BBC uses it exclusively at its in-house facilities at White City – aka FCP 'Village'.
Exciting but…
The Blackmagic announcement is exciting news for the industry to now have such high-calibre, innovative software readily accessible.
For a top-end system, with panels, for around $30,000, it brings Da Vinci into the reach of a whole new universe of potential end-users: universities, production companies and boutique facilities.
Not to mention colourists themselves who were previously hindered by high start-up costs to set up their own stall.
However, I predict a future wave of people who have simply laid their $995 on the counter and read the manual, calling themselves colourists.
I can recount countless scenarios where clients have come to me to fix a botched grade done by someone they took on without the skills or experience but the kit they bought off-the-shelf, all in the name of saving a few quid.
Grading is a difficult skill to master. It uniquely combines deep, technological knowledge with an innate ability to interpret and respond to a client's brief. Those skills are often diametrically opposed, and to find them in one person is pretty rare.
That's one of the main reasons why there are so few of us.
At the end of the day, it's the colourist who brings the client's idea to life and the technology is just the vehicle (though in this case a Ferrari) to let us work our magic.