Our portrayal of OCD had to be authentic, but we couldn't make it feel like homework – the series had to be funny too, says Jen Kenwood
Production company Drama Republic
Commissioner Manpreet Dosanjh
Length 6 x 45 minutes
TX 10pm, Wednesday, 30 January, Channel 4
Executive producer Roanna Benn
Writer Kirstie Swain
Producer Jen Kenwood
Directors Aneil Karia; Alicia MacDonald
DoP Ben Todd
Post house Technicolor
Pure is a comedy drama about getting to know your mind.
Marnie suffers from a specific type of OCD – 'pure O' – where the 'obsessions' take the form of intrusive sexual thoughts and the 'compulsions' are mental rituals she performs to alleviate the pain/anxiety they cause.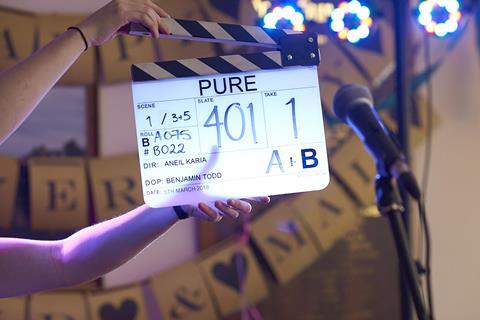 The series candidly charts Marnie's search to find herself and her struggle with mental illness, all while she rather haphazardly tries to build a life in London.
We had an incredible resource in the form of Rose Cartwright's memoir. Executive producer Roanna Benn and I immediately responded to it, and despite 'pure O' being a very specific disorder, we felt deeply it was a relatable condition – one of feeling anxious and out of place, unsure of your identity, and being a young person finding yourself.
Throughout development, production and post, we used the book as our lighthouse, returning to it, and to Rose, to make sure the portrayal of OCD was authentic.
The memoir itself is a series of nonlinear vignettes spanning a decade, so we knew it would be a fantastic starting point, but not straightforward to adapt. Brilliantly, screenwriter Kirstie Swain brought her own agenda, stories and characters, drawing on her own experiences, including her fraught yet hilarious move down from Scotland to London.
We were also lucky that director Aneil Karia joined us early in the process, so our priority was finding Marnie. We wanted the show to be emotionally truthful, but as we progressed through casting, we increasingly realised someone with funny bones would be essential; we never wanted the show to feel earnest or like homework.
After seeing hundreds of actresses and none feeling quite right, we began to get uneasy. I started exploring young comedians who might not be attached to an agent. Late one night while Googling suggestions from friends, I stumbled across someone who wasn't on their lists: Charly Clive.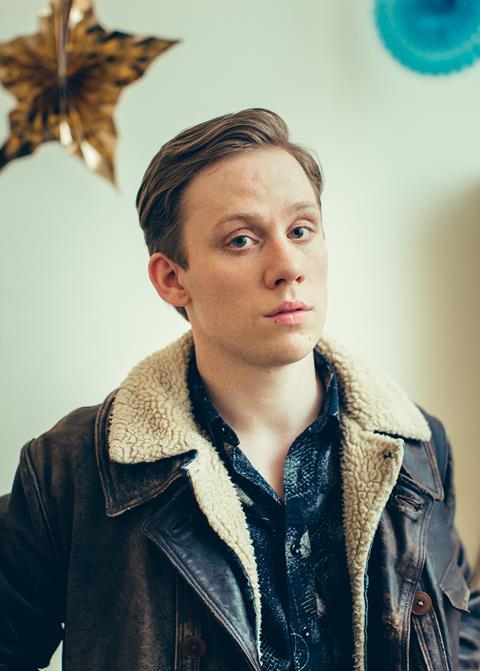 I watched a short crowdfunding clip of Charly talking about her stand-up show – Britney, about her experience of having a brain tumour. There was something in her attitude that struck me immediately. At the audition, we knew instantly she was 'the one'.
Charly is extremely funny and charismatic, but the material also felt grounded in her hands in a way it hadn't with others. I think her personal experience of being acutely ill was a resource she could tap into. And she did an awesome Scottish accent too. We offered Charly the part, her first-ever screen role.
The dynamic of the core gang was important, and we wanted to wait until we had Marnie in place before casting the other roles. In some cases, we were able to organise chemistry reads with Charly and other actors, which was invaluable.
We soon had our Charlie (Joe Cole), Amber (Niamh Algar), Joe (Anthony Welsh) and Shereen (Kiran Sonia Sawar).
Big production challenges that we discussed from the outset were the stunts and set pieces. We wanted to capture the headiness of discovering London for the first time.
Filming Marnie and Joe on a rickshaw as it zipped through a packed night-time Soho was one of the easier challenges. The really tricky set pieces were the ones involving intrusive thoughts and, on occasion, mass nudity.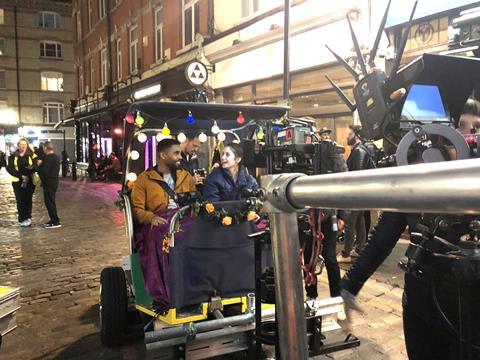 For instance, we needed to shoot a sequence where Marnie is on the underground and suddenly imagines the inhabitants of the carriage engaged in an incredibly enthusiastic orgy.
For purposes of cost, time and control, we used a static tube carriage. We managed through clever tenting and lighting, and minimal VFX, to make this convincing – even simulating the carriage arriving at a station.
From the outset, Aneil felt it was important that the intrusive thoughts should feel bedded into the real world; we wanted the audience to understand what the condition was truly like without it ever feeling gratuitous.
Jen Kenwood - My tricks of the trade
Hold your nerve when casting and don't leave any stone uncovered. With a few of the roles, we got very close to the read-through date.
Never underestimate how important a brilliant second AD is – especially when finding hundreds of extras willing to be naked on set.
Have copious nut milks on set – almost 30% of the cast and crew were vegan.
The lighting, make-up and camera set-up were the same as other scenes – the only difference was in the grade and mix.
Ahead of scenes of this nature, we would brief the supporting artists on the disorder and confirm exactly what they were each comfortable doing.
Choreography is essential when you have 50 naked extras – especially in the confined space of a static tube. It was important that we were always working in a safe environment. Rehearsals were performed dressed, and everyone would be in robes provided by costume right up until action was called.
Timeless comedy
A big desire was that Pure wouldn't feel like too much of a homage to 2019, as might be expected from a show with a young cast.
All departments, from costume to locations, were involved in making sure that, although clearly contemporary, it didn't feel too specifically of a moment. Mike Jones, while editing the first episode, established a musical identity that played to lots of eras, working with commercial tracks and composition by Julia Holter.
We are really proud of working on such a brave exploration of mental health and hope its message is as timeless as we endeavoured to make it.
MARNIE'S INNER VOICE
Kirstie Swain, writer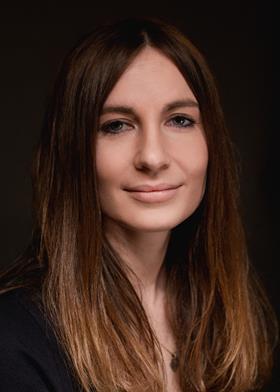 Writers are often told to 'show not tell', but how do you tell a story about the internal experience of a pathological over-thinker? Mental health is a very private and often silent experience.
That's why we always knew voice over was going to be an integral part of our show. We literally had to give it a voice.
We dramatised as much of Marnie's inner life as possible, but there are only so many times you can watch a character bite her nails or wince.
In terms of OCD, if you think of the 'obsessions' as the intrusive thoughts she has, and the 'compulsions' as the things she does to alleviate the anxiety she has about them, then our voiceover became a way of connecting her inner and outer worlds.
It didn't just have to do the things a normal voiceover does, it had to authentically portray a complex and debilitating psychological condition, while telling an entertaining story.
OCD is an infuriatingly repetitive disease. Sufferers don't just have a thought and move on, their thoughts get caught in their head like a scarf in a bicycle wheel, which goes against the very notion of a dramatic arc.
If we'd been too truthful to that, we wouldn't have got beyond episode one. That's why finding the tone was so important.
REGULATING THE TONE
Comedy-drama is a notoriously hard line to tread, but because voiceover was so intrinsic to our show, we could dial up or down the humour or pathos as a way of regulating the tone across the series.
Some people say voice over is how lazy writers do exposition, but to those people I would say: write six episodes of a show about someone with obsessive compulsive disorder, then come back to me.