Donald Trump's return to the campaign trail could represent the moment he lost his re-election bid, says Robert Moore
Last week, we were in a small town in Central Florida heading towards the local airport. We were not aiming to catch a flight. Rather, cameraman Mark Davey, news editor Alex Chandler and I were trying to catch up with a man who a week earlier had been in hospital, pumped full of highly experimental medications.
It was one of the most remarkable ten-day stretches in the history of American politics. His trip to Sanford, Florida, marked Donald Trump's dramatic return to the campaign trail, and answered questions about his physical and emotional health – and about his political fortunes.
At this stage of the campaign, with just weeks to go before the election, Trump holds his rallies in airport hangars. His strategists have decided that's the most time-efficient campaigning routine.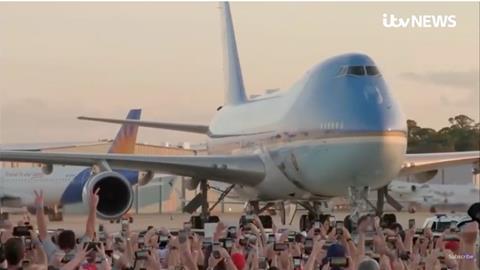 Air Force One touches down, manoeuvres into the exact position to provide a presidential backdrop for the TV cameras, and Donald Trump walks onto a stage to give one of his wild, compelling speeches, punctuated with bizarre conspiracy theories.
Sanford was no different – and that was a revelation in itself.
It is possible that the president could have used his personal experience with Covid-19 as the moment when he pivoted to become a leader in the fight against the pandemic. He could have talked about the value of wearing face-coverings, of being ultra-cautious, of buying time for science to come up with a vaccine and ground-breaking drugs.
But instead President Trump walked onto the stage in front of us without wearing a mask. Instead, he threw several masks into the crowd, danced a little jig, and launched into a tirade against Joe Biden.
Covid hasn't changed Trump at all. It has simply confirmed the President's prejudices.
It has reinforced his view that the US should not let the virus dominate the national conversation. That is a tough argument when 220,000 Americans have died from the virus and eight million have been infected.
If he loses his re-election bid, that humid Monday night at Sanford airport will be one of the moments when I will always recall that the president chose defeat over victory.
Covering a US presidential campaign is one of the great privileges of working for ITV News. You witness the spectacular made-for-TV theatre of American politics, you criss-cross the Midwest listening to voters, you learn that there isn't one electorate, or two partisan sides, but 150 million voters all with their different issues, concerns and priorities.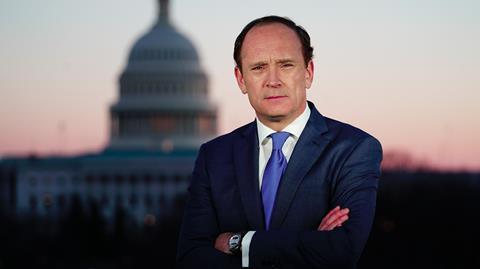 However, this time the election has become a referendum. Well, two referenda. One is a vote on Donald Trump and the other is a ballot on his handling of the pandemic.
Despite his band of loyalists – like those gathered all around us on that airport tarmac in Sanford – he is likely to lose on both counts.
Robert Moore is Washington correspondent ITV News