The boss of Manchester's Sharp Futures explains why industry partnerships are key to opening up the industry
As I write, six young Yorkshire residents are beginning a six-week placement with the 4Studio at Channel 4's newly opened Leeds headquarters. To prepare them for this, SharpFutures has spent the last few weeks training and developing their digital, creative & workplace skills and I have been privileged to witness their confidence and creativity thrive.
They are at the start of careers that herald the arrival of a new cohort of creatives who reflect a refreshingly diverse cross section of C21st Britain.
This is precisely what Rose Marley, now CEO of Co-operatives UK, and I hoped to achieve when we established social enterprise SharpFutures back in 2011. Our aim was simple: we wanted to support diverse talent into employment in the creative digital sector.
Ten years later we look back with pride are not resting on any laurels. As we emerge from the pandemic it has never been more important to keep discovering new ways of working and right now our focus is to help narrow the much-discussed skills gap in film and TV.
Spurred on by the events of the past 18 months we have forged new cross-sector relationships which have, I am delighted to report, borne an abundant harvest.
We have trained and supplied producers with a wide range of production staff support, and by delivering courses online to people wherever they are it allows those who may have child care or caring responsibilities to be fully immersed in the learning.
We also focus on designing courses that build micro communities amongst participants, which allow them to forge networks of communal learning.
Above all else we have a proven ability to reach out to people who may not otherwise think they could get work in the TV sector - essential when looking to create a new and more integrated workforce to narrow the skills gap.
Our courses include a partnership with Sky Drama collaborating with the inspirational Cameron Roach on Flip The Script, which saw 12 aspiring script editors from the North West take part in an online course which introduced them to the likes of Nicola Shindler, Paul Abbott, writers such as Lisa Holdsworth, Furquan Akhtar and execs from Coronation Street, Hollyoaks and Emmerdale, all sharing their phenomenal knowledge and experience.
Our in-house team, fronted by Ewan Vinnicombe-Wallis, has been working with Channel 4 and building on the desire to break down barriers and encourage social mobility exhibited by Sinead Rocks to set up the initiative I mentioned at start of this article.
Change is happening and long may it continue. We want to develop our current relationships and are always on the look out for more people to work with and share the skills to bridge the gap. Already we are looking ahead to the next course, which is called 'Digital:SHINE' and is aimed at BAME females in Manchester area to develop their digital skills.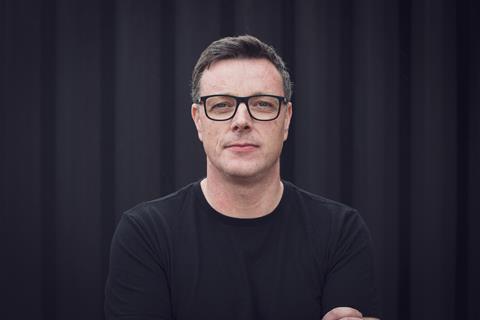 Do get in touch with us. www.sharpfutures.org.uk
Lee Stanley is chief executive of Manchester-based social enterprise SharpFutures