OB firm CTV is testing the SAM LiveTouch 4K replay system with a view to replacing legacy EVS equipment.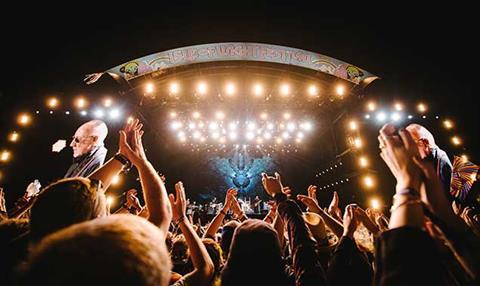 The trial will take place during CC-Lab's coverage of the Isle of Wight Festival (pictured) for Sky Arts in June where LiveTouch will work with Sony PWS-4400 4K servers.
"LiveTouch is flexible and intuitive to learn, especially the way in which operators can drop signals in and out," said CTV technical director Hamish Greig. "EVS XT4K servers are still expensive to hire and there's little availability of them on the hire market at present."
In addition, Broadcast understands that Formula One Management, the host broadcaster of F1 motor racing, has recently replaced its EVS replay machines with LiveTouch.
"[LiveTouch] is definitely a very big competitor to EVS," said Greig.
CTV's test dovetails with a comprehensive UHD upgrade for three of its SDI-based trucks. OB2 and OB11 have been retrofitted for UHD work, including Sky Sports' summer cricket coverage. A third scanner, OB4, will follow in September.
On board are SAM Kahuna switchers, Sony PVMX300 4K production monitors, Axon Digital UHD embedders and de-embedders, Axon Cerebrum for workflow management, and increased routing capacity. Sony HDC4300 cameras and Canon UHD lenses will be used.
HDR tests
CTV will also test SAM's High Dynamic Range (HDR) conversion algorithms at the Isle of Wight Festival. However, Greig believes HDR is not yet practical for live production while workflow issues remain.
"It's easy to do SDR to HDR but not to down convert from HDR, plus clients tend to be undecided about which flavour of HDR they want," he said.
CTV also plans to build a "super truck" from scratch using IP rather than SDI, but not until next year.
"IP solutions are getting closer and closer but the question for us is why do we need it now?" said Grieg.
"We are already required to deliver so many signals and formats from an event that introducing an extra format doesn't make sense. The client doesn't want to pay for it and the other facilities we need to interface with onsite don't want to handle it. It would be different if we had outgrown our router space but for these trucks at this time that is not the case. We can handle the demand."
Picture: The Who at Isle of Wight festival 2016, courtesy CC-Lab