By turning her award-winning play into a TV drama, writer Lucy Kirkwood was able to bring the story up to date and explore the parallels between the US and China, she tells Gabriel Tate
Production company Playground Entertainment
Commissioners Beth Willis; Simon Maxwell
Length 4 x 60 minutes
TX 9pm, 17 April, Channel 4
Executive producers Colin Callender; Sophie Gardiner; Lucy Kirkwood
Director Michael Keillor
Producer Adrian Sturges
Writer Lucy Kirkwood
Post house Technicolor
Opening at the Almeida Theatre in 2013, Lucy Kirkwood's play Chimerica followed a fictional US photojournalist's search for the anonymous subject of the image that made his name: the so-called 'Tank Man', who, shopping bags in hand, stood down Chinese army tanks during Tiananmen Square's pro-democracy protests of 1989.
Over three hours, it delved into the future for political protest, the power of images and the pivotal superpower relationship of the next century.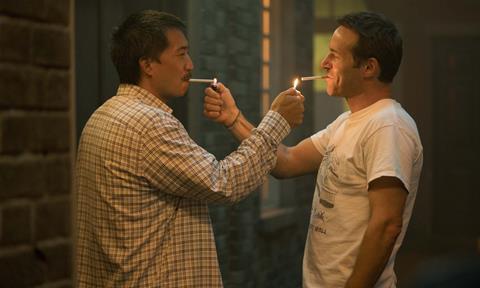 As an Olivier Award winner that was frequently dubbed 'cinematic', it was no surprise that Chimerica was sized up by film studios, but Kirkwood was nonplussed.
"The process of making the play had been a war of attrition against my own wordiness," she says. "I had no desire to cut another hour off it and work on a smaller canvas."
Television was a different matter, and Kirkwood has duly turned Chimerica into a four-part Channel 4 drama after she was persuaded by Playground Entertainment chief executive Colin Callender.
"I called the morning after seeing the play and spoke to her agent," he says. "Lucy had interwoven a thriller with humour, character drama and politics, while telling an engaging, entertaining story exploring a number of complicated themes. It was remarkable."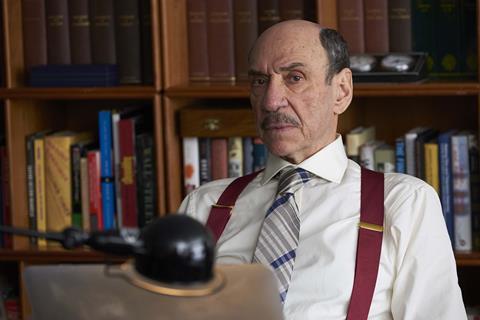 Kirkwood's formative experiences writing on Skins and creating Sky 1 firefighter drama The Smoke had already convinced her that a miniseries was the right fit.
"The Smoke was a steep learning curve," she says. "You work on a pilot for four years, then have to write seven more episodes in nine months – I don't show a play to anyone until the fourth draft.
"I found that very brutal, although we had a lovely time making it. But the four-act structure is familiar and comfortable for me as a playwright, and I suppose the storytelling in Chimerica was already set to a TV heartbeat."
Kirkwood worked closely with producer Adrian Sturges and director Michael Keillor on the scripts. Her decision to update the story to the latter half of 2016 was the key to unlocking the project. Looking at how and why that year's seismic political events around the world took place allowed Kirkwood to recalibrate the story a little.
"I decided to look at how wrong we'd got it on the left," she says. "I felt a bit ashamed after Trump and Brexit, like I'd failed in some way, and Trump's arrival presented itself as a way of making something more balanced in terms of how we look at China and America.
"The ways in which the government in China moderates information and encourages distrust towards journalists and human rights lawyers were being mirrored in the States. As the series goes on, I look at how we criminalise protest in the West, which, while not as extreme as it is in China, is still really troubling."
The pivotal moment comes when the desperation of photojournalist Lee Berger (Alessandro Nivola) to bring the Syrian catastrophe to a wider audience leads him to doctor a photo. His career in tatters, he seeks redemption in his hunt for Tank Man with a friend in Beijing, Zhang Lin (Terry Chen).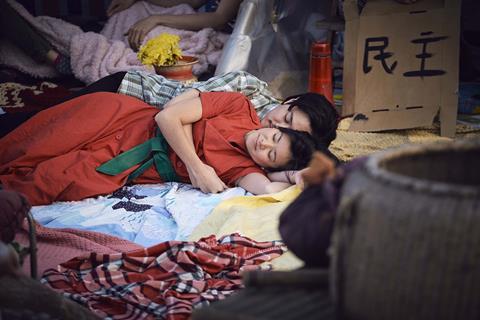 A visit to the series' west London set confirms Chimerica's position in the lineage of paranoid conspiracy thrillers: Berger is in his apartment, muttering on the phone to his own personal Deep Throat, a mysterious Chinese man claiming to have information on Tank Man's whereabouts.
Keillor, who came on board after the early, amicable departure of Lady Macbeth's William Oldroyd, had experience with blending high-end drama and audience-friendly thrillers on Strike and Line Of Duty.
"In films like All The President's Men, director Alan J Pakula made ideas exciting that could have been quite dry," Keillor says.
"I wanted to hark back to when news was taken seriously. Berger appears to be cut from that heroic Robert Redford cloth, so it was nice to go with the cinema of those characters – angular, sharp and reflecting a man on a mission – before turning it on its head."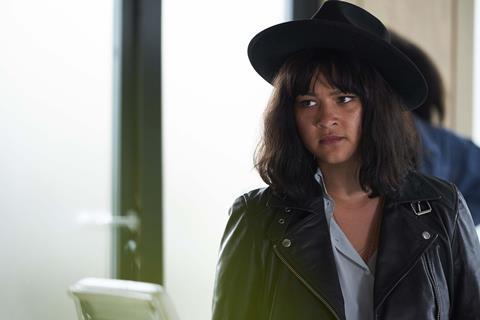 His other inspiration was more unexpected. "The Chinese segments reminded me of film-maker Wong Kar Wai, and I wanted to reflect his smoky, melancholy style. We used slightly different filters to give Beijing a softer feel, partly because of the smog, but also because Zhang is coming out of this post-alcoholic stupor."
With filming in China self-evidently out of bounds and budgetary constraints restricting filming in New York to a few plates in post-production, the search for a plausible stand-in took the team to the Bulgarian capital Sofi a and the Nu Boyana film studios.
"When I first read the script, there was definitely a sense of 'how can we do any of this?'" Keillor admits.
"We found a few good New York likenesses in London – we used Canary Wharf a fair bit – and then used Nu Boyana's standing New York set, so it became about piecing together interiors and exteriors. It was the same with China; the tower blocks in Sofia share this Brutalist architecture you find in Beijing.
"The team in Nu Boyana are incredibly industrious and so used to big US action films that they think on a completely different scale to British TV. That's partly why we got the cinematic look – it's how they saw things."
While Chimerica has yet to find a US broadcaster, Callender is full of praise for C4. "For a British broadcaster to have taken on a drama as complex and multi-layered as this, with an American lead and Chinese characters talking Mandarin, is pretty bold," he says.
"There isn't an American network that would have originated this, because of advertisers and because the brave new world of SVoDs isn't that brave." "Chimerica looks at China and America from the outside," says Kirkwood.
"It's a plea that we all try to understand those two countries better, but it's also a love letter to the press. The thing I find most frightening about how China is run is the lack of accountability – and we're seeing that play out in America now.
"Perhaps it's old hat to criticise Trump, but I don't think we can normalise what is happening– it's really dangerous."
RECREATING TIANANMEN SQUARE IN GUILDFORD
Adrian Sturges - producer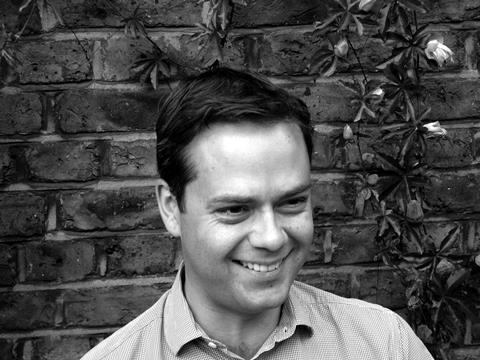 There were a million people in Tiananmen Square for a period of several months during the protests, so we needed to demonstrate the scale, while telling the story.
We did a lot of research and considered what archive and news footage we wanted to use, which sequences we might want to echo, how to match fabrics, the designs of the signs and so on.
We filmed on a sweltering hot day at an airfield outside Guildford, erecting massive green-screens in the background and filming the scenes with about 120 supporting artists.
We rented a real Russian tank, like those used by the Chinese army, from an English collector. You can't tell from the archive footage how noisy they really are, or the amount of smoke that comes out the back.
When they rev, you don't want to be anywhere near, so the idea that this man with his shopping bags would stand in front of this beast is even more moving.
At the end of filming, one of the supporting artists told us he had actually been in Tiananmen Square. We were a bit nervous, but he said it was a pretty accurate recreation, which was a relief.