Chris Murray developing Moonlighting-esque series with Swedish producer Dramacorp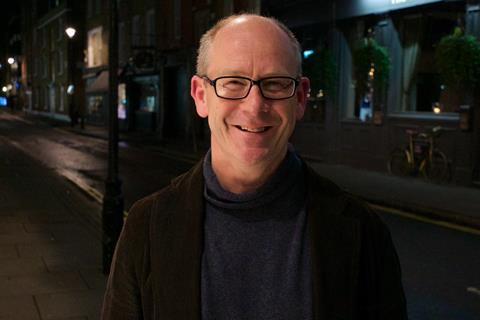 The creator of BBC1's Doctors is developing a Cannes-based light crime procedural for Swedish production company Dramacorp that has been compared to 1980s classic Moonlighting.
The English-language series, Cannes Confidential, comes from the pen of Chris Murray, who is also rebooting Amsterdam-set detective series Van Der Valk with Company Pictures and has previously written for Midsomer Murders and Agatha Raisin.
The 10-part series, which blends comedy, mystery, crime and a love story, will be the first English-language procedural to be produced and set on the Cote d'Azur since Roger Moore and Tony Curtis' 1970s action-adventure The Persuaders.
Dramacorp has been granted exclusive access to film in the city of Cannes, making this a rare case of the city's trademark-protected name to be used in a show title.
Cannes Confidential centres on the relationship between an idealistic and ambitious female cop and a Canadian ex-conman and master of counterfeit on the run from both the police and the mob.
The pair are forced into an unlikely crime-fighting partnership with a murder case solved in each episode. A longer story arc focuses on the main character's quest to find the criminals who framed her father, a police officer jailed for a murder he did not commit.
Dramacorp founder Patrick Nebout invoked three lofty comparisons for the series.
"I don't think it's too much to say that Cannes Confidential has echoes of the iconic, great Moonlighting in terms of its wit and charm, The Night Manager in terms of its scale and ambition, and La La Land in terms of its look and tone," he said.
Nebout promised Cannes would be a "star" of the show.
"It will bring its own magic to our story," he said. "We're looking forward to delivering something extremely special and distinctively upbeat, far from the tons of very dark shows that seem to have taken over the international market."
Nebout will executive produce the series with regular collaborator Henrik Jansson-Schweizer.