Revenues hit £3.5bn as rise in per-hour cost outstrips that of all other genres over five years
The average revenue generated by indies for an hour of British drama has soared by one-third in five years, helping the indie sector's value to reach £3.5bn.
According to Broadcast Intelligence's inaugural UK Production Trends report, the growth in spend on drama on a per-hour basis outpaced that of every other genre, leaping from an average of £916,000 in 2013 to £1.3m in 2017 – a rise of 9% per year.
Meanwhile, per-hour revenues for comedy and entertainment fell. An average hour of scripted comedy was estimated to be worth £365,000 in 2017 compared with £479,000 in 2013.
Spiralling drama budgets are one reason for the level of M&A activity in the genre, according to the report's author, Broadcast Intelligence senior analyst Jonathan Broughton.
"Due to its per-hour budget rises over the years, a drama producer only needs to keep commissions relatively steady to drive growth" he said. "However, adding volume is key in all other genres, as each hour produced brings in a similar amount to five years ago."
The drama boom has not seismically shifted the shape of the sector as a whole, however. Drama and scripted comedy accounts for 30% of indie sector revenues, excluding BBC Studios and ITV Studios, broadly in line with 28% in 2013.
Unscripted programming – factual, fact-ent and entertainment combined – continues to dominate, generating 48% of revenues in 2017, compared with 52% in 2013. The genre has been propped up by steady growth in the factual market.
Both average tariffs and the volume of shows commissioned have expanded as broadcasters scramble to order more high-volume, low-cost content to offset the expense of costly, short-lived dramas.
"There is less money to fill other slots in the schedule – and factual is the prime candidate to fill the gap"
Jonathan Broughton, Broadcast Intelligence
Average tariffs increased by around 7% per year to reach £118,000 in 2017, while volume was up 9% over the five-year period from 2013 to 2017.
"As more of limited commissioning budgets is poured into fewer drama hours, there is less money to fill other slots in the schedule – and factual is the prime candidate to fill the gap," said Broughton.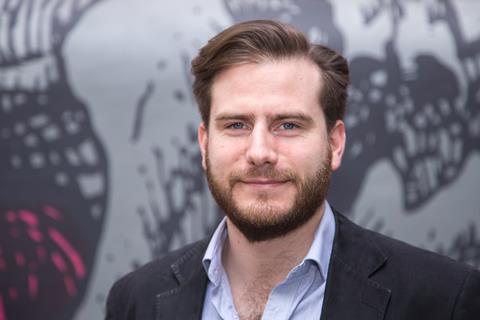 Factual programming accounted for 22% of revenues in 2017, up from 17% in 2013. "If it continues to grow at a comparable rate, the overall revenues from factual programming will overtake British drama revenues within two years," he added.
The report noted the bulk of producers (67%) are paid considerably less than £200,000 per hour for factual content, with 32% paid less than £100,000.
The average is raised by a small number of very expensive factual projects.
The relative size of the SVoD operators' budgets is laid bare by Broadcast Intelligence data suggesting they are responsible for just 3% of international hours produced by British indies, but 15% of international revenues.
"It is likely that per-hour revenues from SVoD commissions will fall as their volume increases, but these are still expected to command premium tariffs compared with orders from traditional broadcasters," said Broughton.