Staying true to the original vision of the book was key to creating our co-production, says Douglas Mackinnon
Production company BBC Studios; Narrativia; Blank Corporation
Commissioners Amazon Prime Video; Patrick Holland (BBC2); Shane Allen; Gregor Sharp (BBC comedy commissioning)
Length 6 x 60 minutes
TX 31 May (Amazon); TBC (BBC)
Executive producers Chris Sussman; Simon Winstone; Neil Gaiman; Rob Wilkins; Douglas McKinnon
Director Douglas McKinnon
Producers Tim Bradley; Phil Collinson; Paul Frift; Josh Dynevor
Writer Neil Gaiman
Post-house Molinare; Milk VFX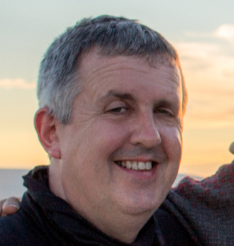 BBC Studios asked me to look at the scripts for Good Omens just over two years ago. As soon as I read them, I said I had to do it. Luckily, the BBC and then Amazon agreed.
I had long telephone conversations with showrunner and writer Neil Gaiman, who at that point I hadn't met in person, to establish our common ground, and begin to plan this massive project. That relationship has been the key one for me on Good Omens – Neil is not only overseeing the show was also co-writer of the original book with the late Terry Pratchett.
Neil and I both reached the same conclusion: that having just one director – me – was the most effective way of realising the vision of the book and scripts… although it is fair to say I was first to reach this conclusion.
There was a vast challenge from the date of actually being greenlit and agreeing key personnel and casting, to get as ready as possible for the beginning of 109 days of filming.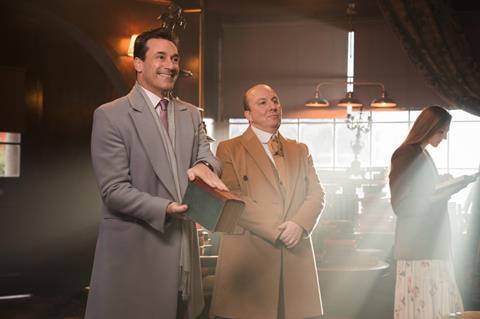 All productions have time-use challenges, but for us the scale of the project added to that. For instance. we had over 200 speaking parts to be cast (our brilliant casting director was Suzanne Smith), including some very high-profile acting talent such as Michael Sheen, David Tennant, Adria Arjona, Jack Whitehall, Miranda Richardson and Frances McDormand. Our 1st AD Francesco Reidy joked that we had a leader board, not a call sheet.
We got a very experienced production team together on the floor, with a mix of HoDs I'd worked with before and some that were new relationships. I wanted to build a team that felt enabled and collaborative, but who felt empowered to express themselves.
The tone of Good Omens is that there isn't one, apart from the Good Omens tone, which is very eclectic, shifting through multiple genres as the main story progresses. We wanted a feel that could both be in the zeitgeist and be nostalgic at the same time.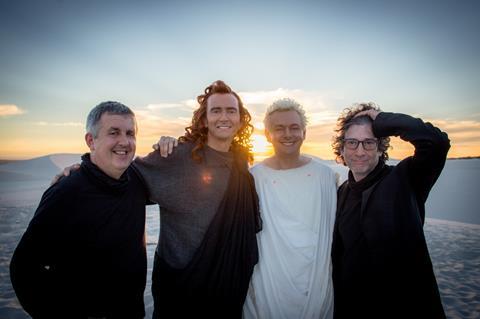 We shot for around 15 weeks in England and five weeks in Cape Town, South Africa. We had over 60 different locations, huge set builds, a mountain of costume and make-up designs to develop and have made, thousands of extras; all leading to an incredibly complicated schedule. It was amazing, creative fun.
We had the usual problems to solve with the schedule on Good Omens, but the scale and ambition of the project was something that most of the unit hadn't come across before. For instance, our main set build was a Soho street, with the key location for Aziraphale's character being a bookshop that eventually has to be burnt down. This was an expensive set with huge CGI extensions that we ended up shooting in December of 2017 and January of 2018.
Then there was a vintage Bentley, the car that David Tennant's character Crowley drives. This car had to look like it could drive around London at 90 miles an hour, and it too had eventually to be set on fire. Our car couldn't achieve that speed easily or quickly, so Milk built a digital asset, and we had an interior Bentley built and used back projection and green screen to complete the look.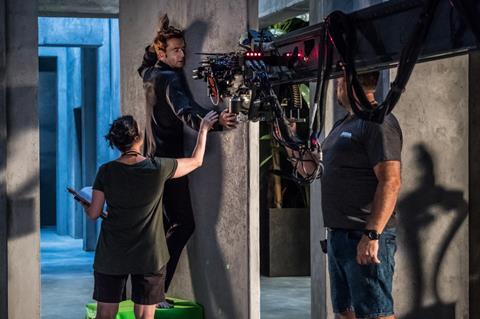 The use of CGI on TV has changed in the last few years. When I first did Doctor Who with Russell T Davies and David Tennant, each computer-generated shot was so expensive that Russell wrote the five or six shots we could afford per episode into the scripts, one by one, and they were usually the exterior of a spaceship.
On Good Omens we have an average of 200 CGI shots per episode. I wanted to use these like any other storytelling tool, and not just as a chapter beginning or ending. Cliché is the enemy with CGI, just like any other scene or shot construction, so I broadly used it through the three main characters.
Aziraphale and Crowley are an angel and a demon, so miracles are nothing to them, and I used the CGI surrounding them in that way: almost casually.
But with 11-year-old Adam – who is a child brought up in Oxfordshire that doesn't realise that he's actually the anti-Christ – we wanted to represent a child's imagination. Therefore, when he imagines flying saucers, green duck-faced aliens, a Kraken or tunnelling Tibetans, the CGI is very much an 11-year-olds.
Again, story was the key to every decision. Neil Gaiman and I watched and gave notes on every single shot – and everyone learnt that our preoccupation was with story and sequence.
That way, the evolution of the episodes continued. Neil was around for vast amounts of the time in post – just as he was in prep and shooting and this was great, allowing us to continue to refine and define the story in each frame, each moment and each scene; always referencing the script and the book.
We wanted to be faithful to the book from the beginning, and I wanted to be faithful to Neil's vision and my own – and let all of this merge into Good Omens the television show. We feel we've made a six-hour movie and now we hand it over to see if millions of strangers will love it as much as we do.
Jean Claude Deguara, Milk Visual Effects
VFX supervisor
Putting the comedy in computer-generatef effects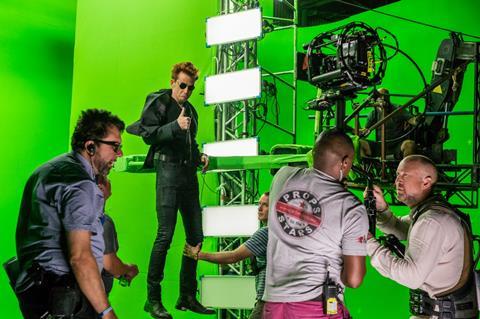 It's not often you get to create VFX in a comedy context and we relished the opportunity to bring to life Neil Gaiman and Douglas Mackinnon's vision for Good Omens.
The challenge was the sheer variety and volume of the VFX work – 650 shots across six episodes – in a fast five-month post-production turnaround, with a VFX crew of 60.
We created everything from creatures such as a Hellhound, to environments including a busy Soho street, feathered wings and a whole range of effects work, including a flaming sword and a sequence in which Crowley (David Tennant) travels through the internet at high speed.
Many of the VFX characters, such as Satan and the Kraken, appear only once so we had to strike a careful balance between delivering impact and ensuring they were immediately recognisable and grounded in reality.
Having continuous access to Neil was brilliant – he would often quote directly from the book to guide us creatively; there was no question that couldn't be answered. You don't often get that level of detail when you're developing VFX.
The digital Bentley
The digital Bentley featured in scenes showing the car tearing around London and the countryside. Ultimately, Crowley drives through hell fire on the M25, and the car catches fire and burns continuously as he heads towards the site of Armageddon.
The production located a real Bentley 3.5 Derby Coupe Thrupp & Maberly 1934, which we photo-scanned and modelled in intricate detail. We introduced subtle imperfections to the body panels, ensuring the CG Bentley had the same handcrafted appearance as the real thing and would hold up in full screen shots, including continuous transitions from the street through a window to the actors in the interior of the replica car.
To get the high speeds required, we shot plates on location from multiple cameras, including on a motorbike to achieve the bursts. Later, production filled the car with smoke and our effects team added CG fire and burning textures to the exterior of our CG car, which intensify as Crowley continues his journey.