The team behind a groundbreaking episode with a deaf director, writers and actors discuss how it came about and what it means for the industry
PARTICIPANTS
John Maidens A profoundly deaf, award-winning director with credits on shows such as Father Brown and Holby City, and co-chair of Directors' UK's Disability Working Group
Charlie Swinbourne Screenwriter with credits on series such as EastEnders and Moving On, and an RTS Yorkshire Writer award recipient for 2018 sketch series Deaf Funny
Gabriella Leon Actor with moderate/ sever hearing loss who plays Casualty's first regular deaf character, Jade Lovall
Dafydd Llewleyn Writer and producer working on BBC shows such as Pobol y Cwm and Casualty
Long-running BBC soap Casualty made history on 11 July 2020, when the 36th episode of its 34th series aired. It was the drama's first episode after a pandemic-enforced six-week break and the first in British television history to be written and directed by deaf people, with a largely deaf cast.
The storyline, which featured nurse Jade (Gabriella Leon) meeting her birth mother for the first time since she was three, was groundbreaking and demonstrated what the deaf community can deliver on and off screen. The team behind the episode, which was nominated for a Rose D'Or, reunited at the recent online Creative Cities Convention to discuss its production and impact, as well as the future of disability representation in television.
CHARLIE SWINBOURNE The last time we all spoke was about six months ago, so it's really nice to see the three of you again and to be reunited to talk about the episode, which is very dear to all of us. It was pretty special episode on several fronts, and the night that it went out and the reaction to it were special too.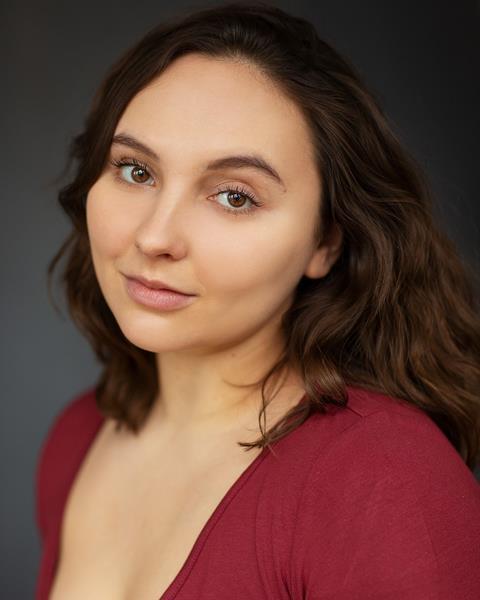 GABRIELLA LEON One of the reasons it's so special is the authentic experience of Jade, this loveable character – who is not only a deaf woman but a nurse – on the most important day of her life: meeting her birth mother again after years apart. It was about sharing that experience with the audience. It is a beautiful story that feels so intimate and it's still one of my proudest achievements on Casualty.
CS The first time I met Loretta Preece, who is the story producer on Casualty, she was working on Doctors and I was part of the BBC Writersroom access group. Later, she had moved to
Casualty in Cardiff and emailed me to say Gaby had suggested something around Jade's character and to ask if I could help, which is how I came to co-write the episode with the very talented Sophie Woolley, another deaf writer.
We met with the team in Cardiff and talked about stories and ideas – what if Jade's birth mother was also deaf? What if she used sign language and they couldn't just communicate straight away with one another?
JOHN MAIDENS For me, receiving such a strong story of a genuine human experience was a gift. The challenge was how to tell that story. Technically, you have the visual and audio elements, and Dafydd and Loretta were open to pushing boundaries and giving the viewers a sense of what it's like to be Jade – and so we coined the phrase 'Jade's World'. CS Loretta's vision of having an episode with deaf people involved at the highest level on a deaf storyline made it so authentic. That's why this episode got so much attention from people.
DAFYDD LLEWELYN One of most the interesting elements and discussions was over whether or not we were going to be bold enough to take the audience into Jade's World, whether it would make certain members of the audience uncomfortable, and whether it would make people switch off. But Loretta was determined from the outset that she wanted it to be real.
Working as a team
GL Look what you can achieve if you give people with disabilities the opportunity to tell their own stories. Let's see more of people's individual experiences. Just being in a room full of deaf creatives and people with disabilities gave me this new level of confidence. I'd never felt more myself.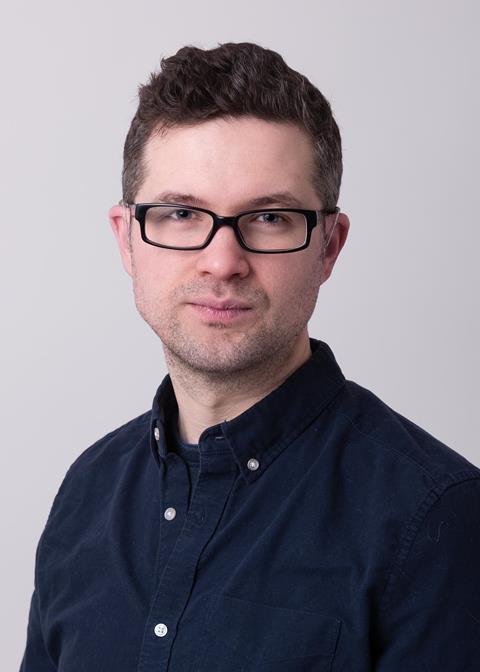 CS When you work together, you feel more secure – "I'm not the only one who's different and we're all doing this together". It felt like a real bond between us and we had so much support to tell the story our way. Going forward, that's what the industry should be looking at, when it's thinking about diversity generally; it's not about just parachuting in one person. Let's get teams of people working together to create something that's more than the sum of its parts.
DL Did you feel more of a pressure or responsibility because of the nature of the storyline that we were telling?
CS Yeah, for sure. My parents are deaf, my wife's deaf and I've got lots of deaf friends. When you're a deaf person involved with a deaf storyline, you feel responsible because you know that almost everyone you are close to will watch it and let you know what they think. That community can be quite sensitive because it is marginalised and is very aware of how it's portrayed.
DL John, moving onto the more technical side of the episode, would you like to elaborate on how you went about ensuring Jade's story was conveyed in an effective and true manner?
JM This was a process of trial and error. We did some camera tests and tried different things, but I knew from the off that I wanted to be as close to Jade as possible visually. Going wider and in close with the lens really puts you in the character's bubble, but you're still able to see the world around them. It meant Gaby being literally a few inches away from the camera lens – walking and acting – and that's no mean feat.
The result is that you never quite leave the character and every flicker of a thought, every little look, every little dip in confidence comes through the camera. Gaby controlled that fantastically – it's so easy to get wrong.
We used Cooke lenses, which many directors and cinematographers around the world adore for various reasons. Daf and Loretta sanctioned us to spend extra on specific ones, which give a shallow, soft-focus feel.
DL What about the audio?
JM It was slightly more complicated. Normally, it is recorded clean and then you lay it up in the dub and mix it. We wanted to create a more 3D, 360-degree sound – left and right, front and back, present and far.
We work closely with a specialist at BBC Research and Development, who recommend using a binaural head, which is basically a dummy head with microphones in the ears. Your ears are anatomically designed to capture sound but because it deflects off your head, or through your hair, or from a certain angle, those sounds change and this binaural head was meant to capture that.
When we tested it for the first time, the sound supervisor said they couldn't record it, because it was so wild and you could hear people everywhere. We took it to the post-production department, which ran tests and confirmed it could clean up what we didn't want to hear and keep everything else.
Then, of course, the sound would get rerecorded through hearing aids to replicate that sound.
Impact and aspirations
DL When I was told that I was working on this block and what the theme and the storyline would be, I was super excited – it was a challenge in the sense that I was keen to ensure authenticity. From a purely selfish point of view, I wanted it to be an experience that showed what people with disability can actually achieve.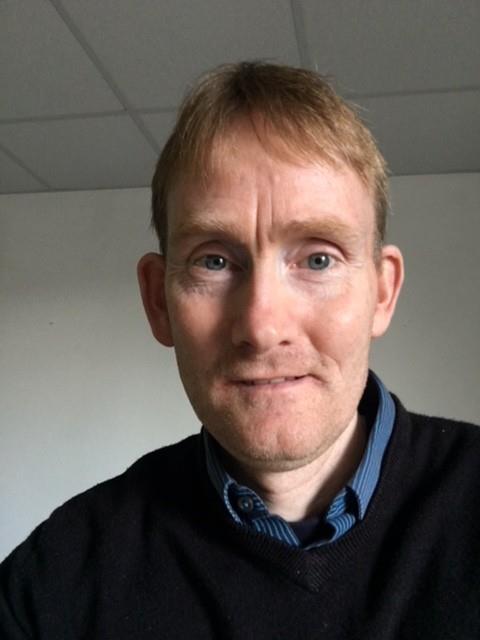 Within the industry at the moment, there is perhaps more of a recognition that people with disability have roles to play, but it's still a big challenge because there are barriers, such as people thinking that hiring people with a disability is an additional financial cost and being unsure whether it's going to be practical. That is partly born out of fear, a lack of education and a lack of ambition as well. In fairness to Loretta, she gave us all the opportunity to disprove all those myths from day one.
The show is a symbol of what we can achieve when we work together and it hopefully shows the general public that disability is nothing to fear – you should embrace it, as it's just part of life.
One of the nicest experiences I had on this block was during the camera test days. The actors and director all had their interpreters with them and, at one stage, I was the only one on the studio floor in complete silence, because everyone was communicating with one another via sign language.
I was just looking in, thinking to myself: "This is so brilliant." I didn't understand a word that was going on, but it was such a beautiful image.
CS This episode was a big breakthrough for my career. I'm now hoping to develop series or longer-form pieces of drama and comedy that go deeper into expressing part of the deaf world
I've grown up in. I'm also working on non-deaf projects as well, and I really hope that people can see what I can do. Those doors are opening up and episodes like this are showing people the evidence of it – we were probably waiting for the opportunity. I just hope we can push forward and be seen as equals within the industry – seen for what we can do, what we can give and what we can bring.
GL For me, on the acting side, it's about being put up for roles that don't orbit around the fact that I'm deaf and wear hearing aids – classic, nondisabled roles. Charlie is right that the doors are opening but that's only because we're kicking them down.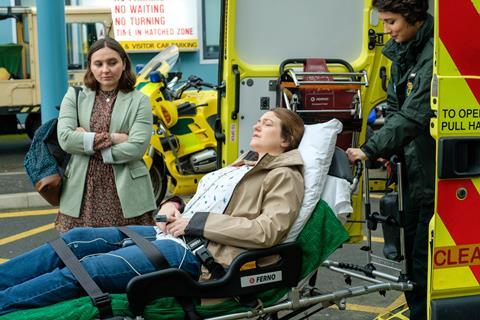 There is more understanding now and people are more open to hiring people with disabilities. We all have to remember that we aren't people who are disabled, but that the world disables us. If disability was really treated equally and we had true equity among people in the industry, it wouldn't even be a thing. It'd just be so normal and we would have been championing these stories years ago.
That's what we need. Give us the platform to tell our own stories, but also exist in a world that doesn't revolve around what our access needs are, or our personal experience and how we're affected by it. This is just life for us.
JM Charlie and Gaby have put it so eloquently, I couldn't really say more. We are human beings, but our stories are so different, unique and enriching, challenging and moving in ways you cannot possibly imagine. They need to be heard.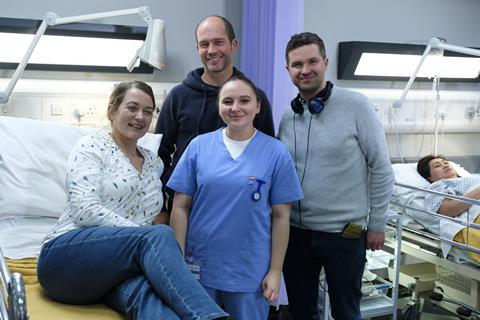 In the way that the brilliant Russell T Davies has really pushed the boundaries since Queer As Folk and made huge audiences understand what it's like to be gay, there's that scope now for people who are deaf.
It doesn't have to exist in a kind of microcosm or be ghettoised as a curio thing that you commission every once in a while – it should be mainstream.
It's about the human being, and the disability is just part of them, not the object of the fascination.
In drama, you always want a character who is flawed, and often people make the mistake of thinking that the disability is the flaw. It's not, it's our strength.