Trusting our actors and allowing them freedom to create unexpected moments gives this trio of films real authenticity, says Dominic Savage
Production company Me+You Productions
Commissioner Ralph Lee; Manpreet Dosanjh (Channel 4)
Length 3 x 60 minutes
TX 10pm, Tuesday, 23 July, Channel 4
Executive producers Richard Yee; Dominic Savage
Writer/director Dominic Savage
Producer Krishnendu Majumdar
Co-producers John Pocock, Faiza Tovey
Post houses The Farm (Picture); Jumbuck (Sound)
When directing, I am not only trying to put what I've written in the script on screen, I am also open to new possibilities – and it was no different with Channel 4 drama I Am.
I love the feeling of discovery; the sense of the unknown and of things constantly changing as you shoot, with characters coming to life in their own way.
When shooting, I am a barometer of what's going on in the scene, of what is emerging from the actors, of the truths that are being wrestled with. I am constantly analysing the scene – accommodating new ideas to keep it alive, then capturing the results.
I always want to be surprised and illuminated by what transpires, by the dynamic between the characters that emerges – something that comes out of the scene that I hadn't expected.
For me, making a film is a process of experiment, enlightenment and discovery. Of trying and failing and then, eventually, succeeding. If it doesn't feel right, it's not right; it's not authentic and it's not interesting. If that's the case, I rethink it, reset it and restage it.
Then there are things that happen at a time when you don't expect. We were shooting a long scene of an argument in I Am Nicola, one of the three films in the series. It was one of many that was to end with Nicola, played by Vicky McClure, walking out of the house, getting into her car and driving off.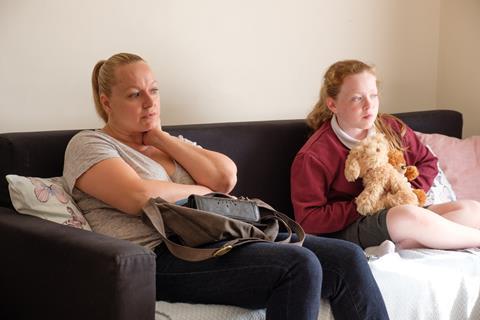 But there was something about how the scene developed as we shot that felt special – very real and particularly personal. The actors had got into an interesting zone and it was fascinating, so instead of cutting,
I kept filming, and instead of letting Vicky go in the shot, we followed her into the car – in a completely and logistically unplanned way.
For me, it was essential that Vicky's mood and dynamic wasn't interfered with, as she was in a very raw place due to the way in which the scene had played out. It was vital not to cut, but to keep the scene alive; to go with it and see where it went.
So with Vicky in the driver's seat, me in the passenger seat and our DoP and focus-puller in the back, we drove off. We didn't know where we were going, nor did anyone else in the crew left behind at the house – there wasn't even room for Dave Mitchell, the sound recordist – but we kept going regardless.
Dominic Savage - My tricks of the trade
I like to keep everything as simple as possible.
Use fewer characters, enabling real depth with the characters that exist.
Use as few locations as possible to enable longer periods of time spent in one place, without the need to be on the move.
Work in real, live locations, where life is carrying on as normal, so it never feels like a set.
Keep the shooting in chronological order as much as possible, so that there is a proper journey for the actors.
The atmosphere was very intense and Vicky was in determined mood. She wasn't angry, but was somehow relieved. I knew she had made some kind of decision as a character and I knew I had to capture it.
The possibility of shooting the end scene of the film suddenly occurred to me. Vicky drove and we filmed the whole time until we got to a more rural area and I told her to pull over.
We were still shooting. She got out and instinctively started walking away and we followed, capturing her caught up in her own thoughts and feelings.
Spontaneous moment
She was experiencing a mixture of sadness, relief and a real sense of freedom – of muted joy. It all emerged from her in this very meaningful moment but it was utterly spontaneous, real and completely authentic.
It was and is the ending of the film that I had hoped for when scripting – I just didn't know it was going to come when it did, and I love that it happened this way. It's part of why I love filmmaking that is organic, sensory and spontaneous.
However, for this to work, everything about the filming process has to be fluid, changeable, light, adaptable, unfixed and unlimited, and everyone in the crew has to be totally in that mindset. It's essential, for me, that we are able to react to things that come in an unexpected way.
The truth is, the scene would have been shot anyway, just not in that place. It was scheduled to be shot at another time at the end of the shoot, but this would have missed something very real and special within Vicky and how she was in that moment.
Capturing it at the time makes the ending of I Am Nicola particularly poignant, emotional, truthful and optimistic.
CREATING A DOCUMENTARY FEEL
Krishnendu Majumdar, producer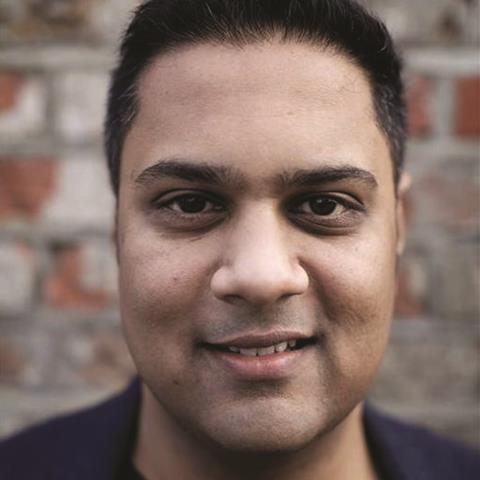 The entire three-part series was shot in just 29 days, and effectively having only 10 shooting days per film generated an incredible intensity for all involved. It required simple staging and a flexible and committed production team. Everything was geared to facilitating Dominic's vision and unique way of working.
A huge amount of thought went into choosing the locations. Dominic's preference was always to find the actual locations where the characters would live or work. He would often also cast the real people who lived or worked in those places.
For example, the doctor in the fertility clinic in I Am Hannah was not an actor. That gave those scenes a terrific authenticity.
We wanted an intimate but cinematic look for the films. DoP Stuart Bentley shot on the Alexa Mini with Zeiss Super Speeds, framing for a 2:39 aspect ratio. Each episode was shot mainly on one lens – I Am Nicola on the 50mm, I Am Kirsty on the 35mm and I Am Hannah on a mixture of the two.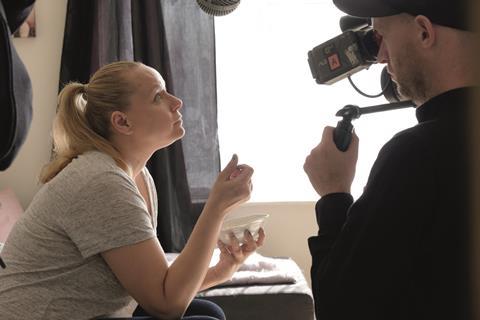 We wanted the lens choices to heighten the emotional journey the characters were taking – the 50mm on I Am Nicola, for example, helped to create a sense of claustrophobic tension. As each fi lm used improvisation and we shot with a 360-degree set, we used exclusively natural light.
We shot long takes – one of the takes from the barbeque scene in I Am Nicola was 42 minutes long as the camera followed and observed the action and simmering tension throughout.
The whole series was shot hand-held, which adds to the documentary feel of the drama – as though we are eavesdropping on the characters. The actors didn't have to hit any 'marks' for lighting and this was also freeing – the camera would follow and find them.