Female writers deserve the chance to shine in primetime slots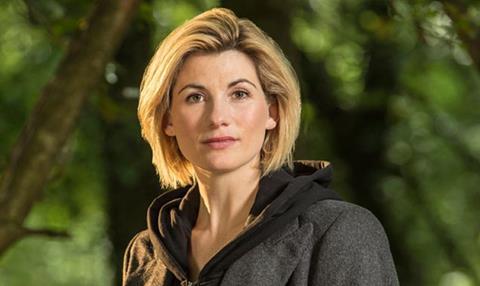 What started as a routine update on ITV's drama slate swiftly became a ripple of disquiet among TV writers on Twitter.
Why, they wondered, was there only one upcoming show from a female writer (and an adaptation of a classic novel by a male writer, at that)? And how come there were more people called Chris or Mark writing for TV than women?
As a piece to prompt journalists to write about some of ITV's key shows, the update provided only a partial picture, of course, and drama boss Polly Hill later said she has four new shows from female writers on the way.
But it's unfortunate that ITV highlighted its male-dominated shows at a time when gender parity in all media and entertainment is under close scrutiny as the #timesup and #metoo movements gather pace.
It's not just a bone of contention in the UK; a recent University of California report found that of the 45 new US scripted shows greenlit in 2017-18, only seven, or 16%, were created by women.
It also didn't help that the announcement came slap bang in the middle of a winter season full of particularly masculine dramas, from Neil Cross's Hard Sun to the head-to-head combo of David Hare's Collateral and Mike Bartlett's Trauma.
As the writers penning the open letter to drama commissioners point out, the biggest drama on TV right now, Call The Midwife (pictured), has a largely female creative team.
"Many less well-known names feel stuck in the hinterland of daytime, children's or soap, frozen out of the 9pm big league"
From Heidi Thomas and Sally Wainwright to Abi Morgan and Kay Mellor, female writers at the top of their game are scoring some of the biggest and most-loved shows. But many less well-known names feel stuck in the hinterland of daytime and children's, or the more rigid confines of the soaps, frozen out of the 9pm big league.
Until this year, even Channel 4 had aired only two series created by female writers in 13 years. A commitment to more shorter runs of four parts is allowing diverse voices to emerge.
TV drama is full of strong female leads, but it's hard not to feel the heart sinking when one discovers yet another male team is behind the show.
Casting Jodie Whittaker in Doctor Who feels like a golden chance to broaden that pool and the BBC is promising the most diverse writing team to date on the hitherto largely male-driven show.
The Writers' Guild was delighted to learn from Broadcast that 40% of BBC drama boss Piers Wenger's commissions have come from women (though it will be happier when it's 50%), as it has been banging on the BBC's door for years to get the corporation to release such information.
So let's be transparent and promote and celebrate the best of British drama from all writers.
In May, the Guild publishes an overview of TV and film writers over the past decade – it warns the findings won't be comfortable reading.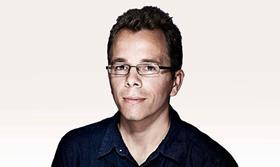 Robin Parker is the web editor of Broadcast