Showrunner Frank Spotnitz says shooting in and around Florence helped to keep Netflix's Italian drama true to its era – despite the city's hordes of tourists
Production companies Lux Vide with Big Light Productions, Rai Fiction and Altice Group
Commissioner Eleonora Andreatta (Rai)
Length 8 x 60 minutes
TX 25 January, Netflix
Executive producers Jon Cassar; Emily Feller; Richard Madden; Nora Melhi; Daniele Passani
Directors Jon Cassar; Jan Michelini
Producers Luca Bernabei; Frank Spotnitz
Writers Francesco Arlanch; Mark Denton; James Dormer; John Fay; Lulu Raczka; Frank Spotnitz; Jonny Stockwood; Alex Von Tunzelmann
Post house Rosario Ranieri
A grand old cinema in Florence plays host to the press screening for Medici: The Magnificent, just a stone's throw from where some of the Netflix renaissance drama's most poignant scenes take place. The decision to host the event in the Italian city is entirely purposeful.
The second series of Medici, which now counts Sean Bean among its cast, demonstrates a desire from writers, producers and cast alike to be as 'local' as possible, building on the success of several recent European Netflix series.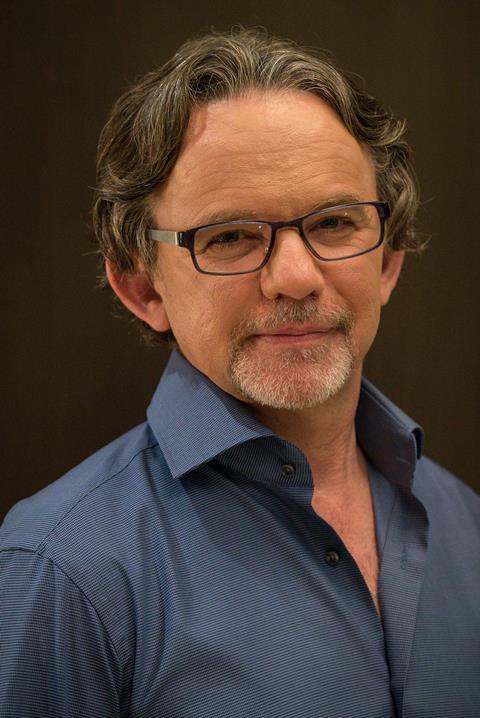 Sitting in the upper rooms of the Medici Palace, his weighty comments punctuated by the sound of traffic from the busy Florentine streets below, showrunner and X-Files writer Frank Spotnitz cannot emphasise the local element enough.
"The opportunity to shoot in Italy was one of the main reasons I wanted to do this show," says Spotnitz. "It felt like such a privilege to come to these incredible places, where people have rarely been allowed to film. We got extraordinary access throughout and you can't fake that; there's a texture to it that's inspiring."
Several fresh Florentine locations were scouted for series two, including the idyllic Tuscan towns of Volterra and Montepulciano. All was not plain sailing, however, and filming on location with a 100-person crew brought its own unique set of challenges, according to co-director Jan Michelini.
During the Volterra shoot in November 2017, the town was hit by freezing winds and Michelini, who directed the last four episodes, was forced to work in sub-zero temperatures.
It took almost a week to film a defining 10-minute action sequence in a village church. "The challenge was to film the action almost like it wasn't an action sequence, and to dramatise it on a human level in difficult conditions," says Michelini, who counts Medici as his first major international drama directing role.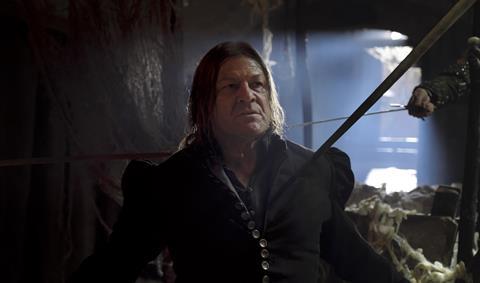 "There is a lot of beauty to filming in real locations, but at the same time, it is very challenging."
In Florence city centre, which teems with tourists all year round, the location team had to work hard to gain planning permission to close streets and capture the best aerial shots.
Handed a pre-Netflix linear run on Italian broadcaster Rai, Medici: The Magnificent fast-forwards 20 years from where series one left off, with Richard Madden (Game Of Thrones; Bodyguard) and Dustin Hoffman exchanged for Bean, Sarah Parish and Master Of None's Alessandra Mastronardi.
The series, co-produced by London-headquartered Big Light Productions, Italian producer Lux Vide and Rai Fiction, the drama arm of the Italian public broadcaster, is set in 1469 and takes up the story of the Medicis' most famous family member: Lorenzo the Magnificent (Daniel Sharman).
War looms and affairs are rife as Lorenzo is hindered by rival Jacopo Pazzi (Bean) and his family, with the series concluding at the time of the notorious Pazzi conspiracy, when the Pope provided consent for the assassination of Lorenzo and brother Giuliano (Bradley James).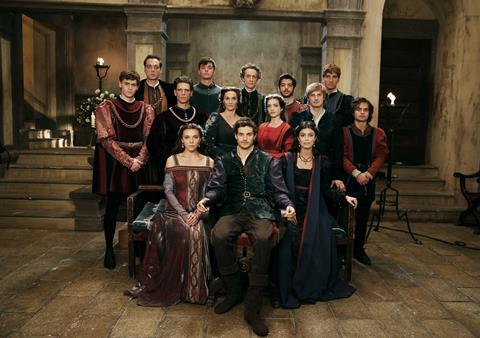 Spotnitz says the history depicted in series two lends itself to dramatisation far better than the first, so there was no need to embellish and fictionalise.
The exec, who describes himself as "not a huge producer or consumer of historical drama", worked with co-creator Nicholas Meyer to stay true to the era, while giving it a depth of contemporary understanding.
The second series' new, younger cast members give it a "1960s revolutionary feel", according to Spotnitz, changing the focus to one of "youth and colour", which will continue into the third run.
"By necessity, you always have to mediate and interpret the past for a modern-day audience, but this is still a very accurate show," he says.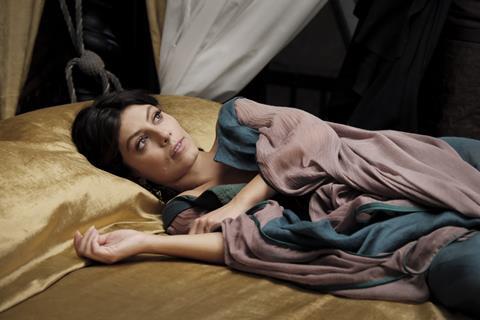 Collaboration is key for Spotnitz and he has spoken in the past of his desire to instil a writer's room culture outside of the US. Multiple writers penned Medici under the guidance of Spotnitz and Meyer, including Strangers duo Mark Denton and Jonny Stockwood.
Elsewhere, 24's Jon Cassar joined Michelini as co-director, helming the first four episodes. The pair prepared themselves thoroughly for the travails of co-directing, ensuring they shared notes on scripts throughout the filming process and successfully grappling with "overlapping" scenes on location.
"Jon and I found we were able to leave the set in the middle of the day and give control to the other," says Michelini, adding that he also forged a close relationship with costume designer Alessandro Lai.
Lai and Michelini are also working together on upcoming Sky Italia financial thriller Devils, which Sky Vision is co-funding and selling internationally, and plan to prolong their partnership over the coming years.
The connection and relationship with the directing team was, for Lai, the most important element of production. "I hope the audience appreciates this," he says.
PUTTING THE CHARACTERS INTO CONTEXT
Sean Bean, last seen on UK screens delivering a Bafta-winning performance in Jimmy McGovern's Broken, was just as enamoured with the Italian location as his off-screen colleagues. "It's nice working in the country where everyone in the show existed, and being with an
Italian crew gave it a more authentic feel," he says. "You don't have to go far to be where you should be, as it's all around you."
RENAISSANCE MAN
Bean, who already had a keen interest in medieval European history, prepared for his first Italian renaissance role by reading up on his character Jacopo Pazzi, along with the wider historical context in which the series is set.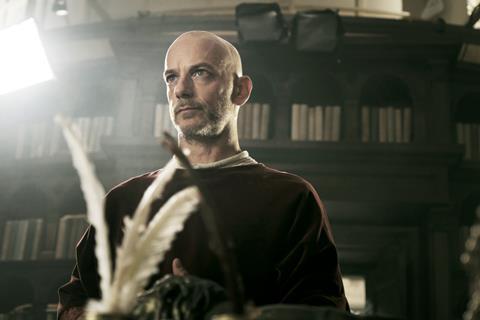 He was particularly taken by filming in the medieval town of Montepulciano during the chilly Italian winter. "The town was full of buildings that had all the original crests of the Medici family," he says. "It may have been freezing cold, but we felt like we were actually there in 1469."
Bean tells Broadcast he would happily take on more historical roles, although he concedes "you tend to die in historical drama quite a lot – any programme where you've got long hair or are on a horse, you are probably in trouble". Game Of Thrones fans will know he's speaking from experience.