BBC1's new Balearic Islands series is a daytime drama produced on a prime-time budgets, say its producers. Vicki Power reports from the Mediterranean
Production companies Cosmpolitan Pictures; Clerkenwell Films
Commissioners Dan McGolpin (BBC); Annika Schmidt (ZDFneo); Catherine Gaucher (France 2); Soumya Sriraman (Britbox).
Length 10 x 45 minutes
TX 2.15pm, Monday 26 November, BBC1; iPlayer
Co-executive producers Ben Donald; Murray Ferguson; Dan Sefton
Directors Bryn Higgins; Charlie Palmer; Gordon Anderson; Rob Evans
Producer Dominic Barlow
Writer/creator Dan Sefton
Writers Rachael New; Dan Muirden; Sarah-Louise Hawkins; Alex McBride
Post houses The Look (grading); Cherry Cherry (edit); Jumbuck (sound).
The best daytime dramas are known for sharp storytelling, if not for big budgets. That's all about to change with The Mallorca Files, Cosmopolitan Pictures' inaugural series that's moving the goalposts for afternoon drama.
After landing a commission from BBC Daytime and iPlayer, Cosmopolitan – working in partnership with Clerkenwell Films – secured co-funding from BritBox in the US and Canada, German network ZDFneo and France 2 to produce a Mallorca-set cop show that's got the financial clout to shoot budget-busting set pieces at the island's iconic locations.
The series is the brainchild of Cosmopolitan's founder, Ben Donald, who has form in setting up international co-pros. As executive producer of international drama for BBC Studios – a role he still holds – he has secured co-production deals for BBC1's mega-hit Death In Paradise as well as Zen, Parade's End and The Spies of Warsaw.
As a result, The Mallorca Files is glossier and more ambitious than daytime dramas like Moving On and Shakespeare and Hathaway. "We've got a prime-time budget," says Donald, who's executive producing.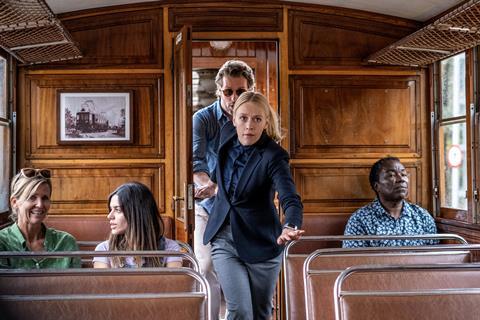 "I won't name numbers, but it's the same or more than lots of shows you're watching at 9pm. We need that, because most episodes have a chase or action piece and we're mining all those great locations that cost a bit to rent."
The ten-part series, shown daily on BBC1 since yesterday (Monday 25 November), is a cross-cultural police drama with relatively unknown actors in star-making parts.
Welsh actress Elen Rhys plays DC Miranda Blake, a workaholic, uptight British cop who's sent to the island retrieve a British gangster-turned-grass. When her mission is thwarted in dramatic fashion, Blake inveigles her way into the Mallorcan police force to investigate the gang.
Blake's Mallorcan boss pairs her up with an ebullient German DC called Max Winter (Austrian actor Julien Looman), whose maverick methods rub Blake up the wrong way. At the same time, there's a playful sexual chemistry between the pair that's reminiscent of shows like Moonlighting and Dempsey and Makepeace.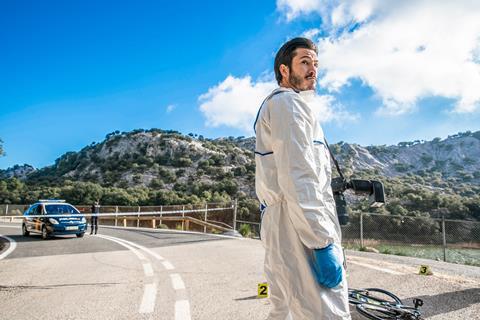 We're meeting cast and crew in Palma, whose imposing Gothic cathedral and atmospheric cobbled streets create a picturesque backdrop. Mallorca provides the sunshine that British viewers crave in winter, while avoiding the usual Spanish costa clichés.
"What's great about Mallorca is it has a strong identity and culture," says Donald. "It's also unusual to have an island with such a vibrant, connected cosmopolitan city like Palma to set the show in."
Turning to a crowd pleaser
Donald drafted in screenwriter Dan Sefton to co-create the series. Former A&E doctor Sefton has an impressive track record with crowd-pleasers like The Good Karma Hospital for ITV, Delicious for Sky 1 and Trust Me for BBC1.
Sefton says he took the show's premise from real life. "I found an article about the Met sending cops out to Magaluf to deal with British lager louts, and we extrapolated that idea," he says. We wondered what would happen if they sent out a more senior police officer, and we went from there."
Donald, a self-confessed Germanophile, was eager the show present a more modern view of German culture, too. Germans are the biggest permanent foreign community on Mallorca, which explains why DC Winter would be working there.
"Germany is usually seen on TV through the lens of Fawlty Towers and all those Second World War documentaries," says Donald. "I wanted to change that image, bring it up to date and subvert stereotypes. That's why the character of Max is chaotic and instinctive and not necessarily what you'd think of as German."
Showrunner Sefton, who has an executive producer credit, wrote three episodes and brought in four writers. They brainstormed ideas of police-led stories suited to a daytime audience. "The first-ever iteration always going to be, 'No sex, no missing children – just good, wholesome murder'," quips Sefton.
With money to play with, the show's scope became admirably cinematic, with ten plots that reference classic films and popular culture. "The eighth episode, about a murder in a bullfighting ring, is like a western with a bit of It Happened One Night, as well," says Donald.
"An episode where there's a chase through catacombs after a priceless icon is stolen off an oligarch's yacht has elements of Raiders of the Lost Ark and The Thomas Crown Affair."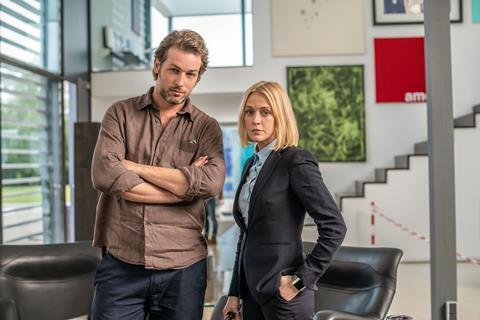 A talent show set at a luxury villa – where one of the contestants goes berserk – references reality TV series like The X Factor and those actually filmed on Mallorca, like ITV's Love Island.
Donald used Palma Pictures to facilitate filming on the island, including securing the archetypal locations. "There's quite a big infrastructure on Mallorca for filming," says Donald.
"We've been really warmly welcomed because we're shooting Mallorca as Mallorca. Parts of The Night Manager were filmed here, for example, but that big hotel they used – the Hospes Maricel – was supposed to be in Cairo."
Locations included Palma Airport, where a thrilling chase scene in episode one sets the tone for the series, but securing it wasn't without the odd logistical hiccup. Renovation works caused noise problems and actual air passengers had to be cordoned off from the 200 extras hired to play passengers.
"We had to shoot on certain dates in November to suit the airport and it was quite stressful," says Bryn Higgins, who directed the first and last blocs of filming.
"Then on the first day I saw a few location people standing around looking very stressed. Apparently, they didn't get permission from the mayor to shoot there until about ten minutes beforehand."
Filming from November to May meant that sunny skies had to be cheated – in reality, bad weather caused some delays. "If it rains in the UK, you build it in to the filming, but for this series we needed a kind of a permanent summer," says Higgins.
"We were filming in this beautiful old town of Felanitx, which has old sewers and is built on a hill, so when the rain came, not only was an outdoor dance sequence washed out, but stuff started coming up out of the drains. It's the only time in my long career I've lost a day's filming to the weather."
Despite the odd logistical complication, a second series has already been ordered. Along with its daytime slot on BBC1, the first series will be screened in prime-time in Germany and France and BBC Studios has already sold it to 13 international territories.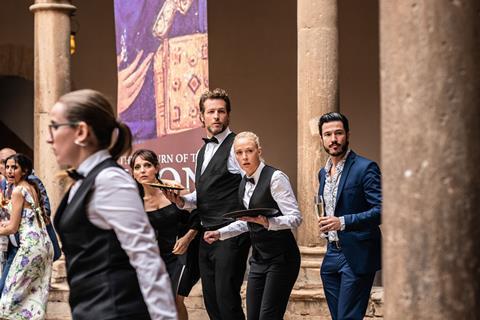 The show will undoubtedly bring glamour to the daytime schedule as well as a fresh spin on the familiar cop show genre. "I've made it a more aspirational series than people might expect," says Donald. "We don't start each episode with a dead body and we're not a murder-mystery show – we've worked hard to make sure we have different story engines or start points.
"Crime has so many different subgenres, we've made sure we've given the show a strong imprint of variety in the first series. That's what we hope will draw in viewers."