Like a high-profile court case or a true-crime doc, we wanted our drama to polarise the audience and give them some complex moral questions to chew over, says Sarah Brown
Production company STV Productions
Commissioners Piers Wenger; Charlotte Moore
Length 4 x 60 minutes
TX 9pm, Monday 8 April (BBC1)
Executive producers Sarah Brown; Rob Williams; Elizabeth Kilgarriff; Gaynor Holmes
Director Niall MacCormick
Producer Jenny Frayn
Writer/creator Rob Williams
Post house Technicolor
What is it about a high-profile court case that really gets people talking? Three years ago, writer Rob Williams and I were discussing the Oscar Pistorius trial and how court cases seem to have a particular ability to polarise opinion. We wondered why drama rarely gets people talking in the way that true-crime stories do.
Around the same time, Rob had been reading about several cases of social media being used to vilify individuals whose lives were then changed forever, irrespective of their guilt or innocence.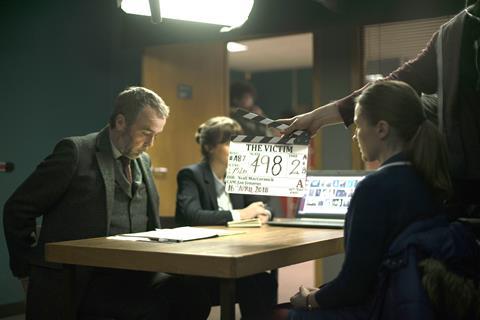 Added to the mix was Rob's longstanding interest in issues of crime and punishment – in particular, the difference between the law and justice. All of these ideas came together in the The Victim.
With the BBC's interest piqued, Rob began writing the story of Anna Dean and Craig Myers. Both characters are damaged: Anna by the murder of her nine-year-old son 15 years before and her belief that the system failed to deliver justice; and Craig, who is brutally attacked after being identified online as her son's killer.
By telling the story from both Anna and Craig's point of view, the audience are invited to empathise with them both, but as a court case unfolds in the present and we witness the fallout from the attack in the past, we start to question both versions of events.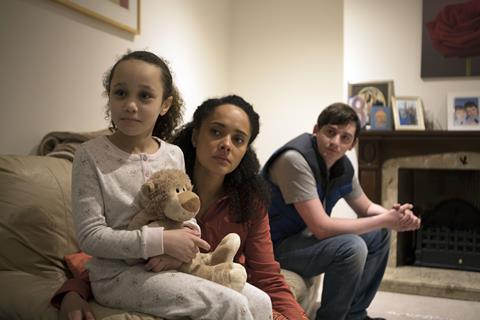 As head of drama at Glasgow-based indie STV Productions, I was thrilled when Rob said he wanted to set The Victim in Scotland.
The uniqueness of the country's legal system offered an interesting point of distinction to other courtroom dramas and, because of the differences in procedure and language, allowed us to avoid familiar 'courtroom drama' tropes.
With a greenlight secured, Jenny Frayn joined the team as producer, bringing her passion and editorial rigour to the project. Our next priority was to find a director who could deliver both a gripping genre piece and total authenticity of world and performance.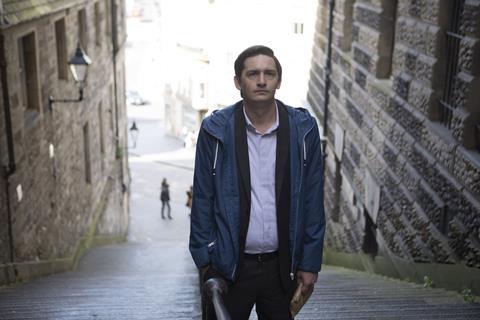 Niall MacCormick brought all those skills as well as an innate under standing of how to balance the need for tension and character. He also shared our determination to create a show that entertains through its twists and turns, as well as engaging the audience emotionally and giving them some morally complex questions to chew over.
Niall quickly established an aesthetic for the show that combines cinematic beauty with absolute truthfulness. One of the first practical challenges we faced was finding a courtroom in Scotland in which to film our trial.
It soon became apparent that no real courtroom could give us access for the length of time we needed, and our only option was to build one. So in a draughty warehouse in Glasgow's Possil Park, our supremely talented art department set about creating our version of Edinburgh High Court.
Sarah Brown - My tricks of the trade
Make sure those you hire share your vision of the show. Conflict is inevitable when you're all pulling in different creative directions.
An amazing script is a magnet for talent behind and in front of the screen. Get it into the best shape you can before sending it out.
Trust the audience – you don't need to spoon-feed them genre beats to hold their attention. Great characters can do that too.
Spending money on good coffee means an energised and happy crew.
As well as taking advantage of the extraordinary craft talent in Scotland, filming and setting The Victim there gave us the opportunity of working with some of the country's most stellar acting talent. Kelly Macdonald was on our dream cast list from the start, so when she agreed to come on board as Anna, we knew The Victim was turning into something special.
We were excited when John Hannah then joined as DI Grover. He hasn't done a lot of British TV in recent years, so we knew that audiences would be happy to see him back.
When it came to casting Craig Myers, it was obvious that it would take a young man of real range and sensitivity to act alongside actors of the calibre of Kelly and John, and we found him in James Harkness: he gives a truly searing performance.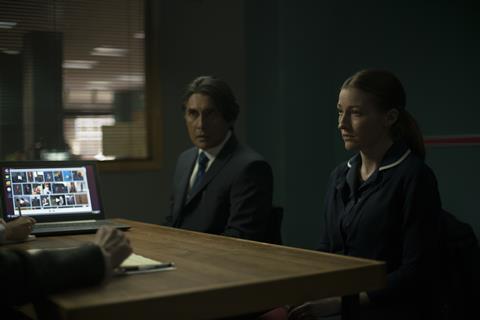 Alongside our mighty trio, we assembled a cast comprising some of the country's most exciting emerging and established stars.
It's impossible to say whether we've got near to achieving what we set out to do at the beginning of the process – whether we can get people talking and taking sides in the way the Pistorius trial did, for example – but we can certainly say the ambition contributed to the show becoming something of which we are all immensely proud.
CREATING THE COURT SCENES
Rob Williams - writer/creator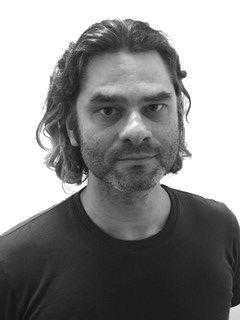 The structure of The Victim is very much part of the show's DNA. While we actually see what happened on the day of the crime and its aftermath, rather than slavishly following court proceedings, the trial is the spine of the show. In terms of screen time, I initially envisaged the balance being roughly 50:50.
I didn't know much about Scottish law and I'd barely been in court (honest, guv). Thus, I spent hours in public galleries making notes – and was rebuked by a judge for doing so. I bothered our legal adviser so much that she joked about how easy it would be for her to get a restraining order.
BEGUILING WORLD
I became utterly beguiled by this world, which so few people see – as much by the banality of it as anything; the fact that to many it is simply a job. Given my fascination, I was both surprised and a little saddened that so little courtroom footage remains in the show.
The balance ended up more like 80:20 as in the edit we quickly learned that we could only justify being in court when something happened that really moved the story along.
It was the right decision, of course. However, I am now pitching a spin-off series in which rival lawyers smoke together outside and talk about their weekends after a full day arguing, while security guards gossip with police about that day's 'clients'. Anyone?