Shooting in Vienna gave us authenticity and stunning locations, including the famous Ferris wheel featured in The Third Man, says Jez Swimer
Production companies Endor Productions; MR Film (Austria)
Commissioners ORF (Austria); ZDF Germany; BBC2 (acquisition)
Length 3 x 90 minutes
TX 9pm, Monday 18 November
Executive producers Klaus Lintschinger; Wolfgang Feindt; Carlo Dusi; Bo Stehmeier; Steve Thompson
Directors Robert Dornhelm; Umut Dag
Producers Hilary Bevan Jones; Jez Swimer; Andreas Kamm; Oliver Auspitz
Writer Steve Thompson
Post house The Farm
Distributor Red Arrow Studios International
Klimt, Freud, Mahler, guys duelling over women, a crumbling empire, rampant nationalism and populist demagogues – Vienna in 1906 provides a rich backdrop for Steve Thompson's adaptations of Frank Tallis' mystery crime novels.
Our lead director Robert Dornhelm was searching for a style reflecting "the collision of beauty and brutality of the time". Tonally this called for boldness – these weren't scenes that would suit a pastel palette – and meant we could pay homage to the classic Vienna-set film noir The Third Man.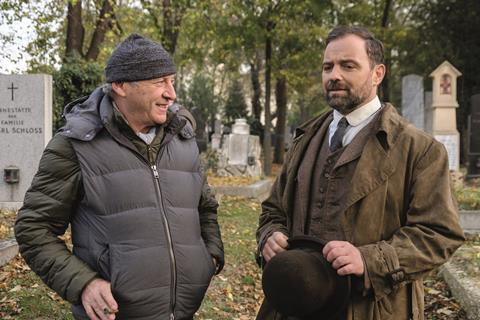 But there were challenges. A 68-day shoot in Austria, sandwiched between script development and post in the UK, was a machine with lots of moving parts.
We had a mix of Austrian, German, British and Australian actors; the series needed to feel native both for ORF and ZDF's German-speaking viewers and an English-speaking audience targeted by distributor Red Arrow Studios International.
Period authenticity takes time, expertise, devotion and money. The scripts called for big numbers such as shooting a gunfight on the Ferris wheel featured in The Third Man – once the highest in the world; staging an opera and recording a Mozart score with a 28-piece orchestra; and a night shoot on the edge of a 100ft cliff, above a lake, with minors. Meine Gott.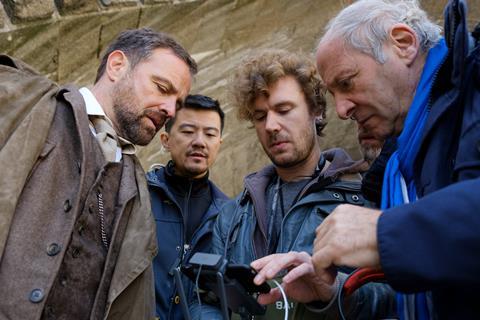 We only shot two days in the studio. Vienna has no shortage of exquisite period architecture and we aimed to get as much as we could on screen. This may have reduced shooting hours but we wanted authenticity.
Helpfully, Vienna has plenty of vast empty buildings in its city centre – the one we used as our police station had a room that once contained a build of a train station with a full-size train, while the Palais Pallavicini provided classical interiors, a rooftop for a chase and a three-bed flat for our director.
Much of the show's warmth comes from the chemistry between our leads Matthew Beard (Max Liebermann) and Juergen Maurer (Inspector Oskar Reinhardt), which radiates through their performances.
Maintaining the tonal balance of the show was often more calculated and in the middle of the shoot, we asked Steve to write a few lighter moments to shift the mood of a story strand.
For this show to work, there had to be a solid partnership between Endor Productions and Austrian co-producer MR Film, and Andreas Kamm and Oliver Auspitz from the latter were crucial in sourcing top-class crew and locations.
Producers don't tend to appear on set in Austria, as the director and line producer fill the producer's role. In our case, either I, my fellow producer Hilary Bevan Jones or exec producer Steve Thompson was always on set.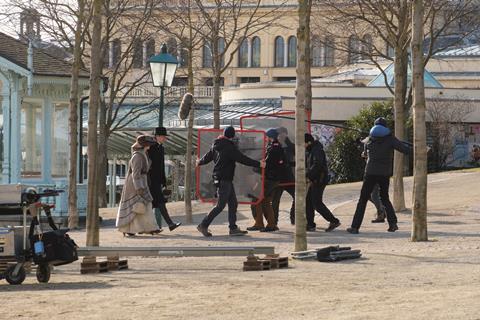 Our colleagues thought we were barking mad but got used to us, and we learned too. Exclamation marks on call sheets – as in, 'second unit on roof!' – turned out to be a way of signalling important matters, not a sign of nervous panic.
Schnapps Club
Crew and cast comfort were handled thoughtfully. Filming a young actor in a reservoir in sub-zero February temperatures, director Umut Dag had the cold lad rushed into a mobile jacuzzi.
And our Schnapps Club brought another kind of warmth – a glorious tradition of different departments treating each other with a show of thanks.
Vienna Blood was commissioned for English- and German-speaking audiences, but shooting every scene twice wasn't an option – it would have been too expensive and impractical for our non-German-speaking British actors.
Jez Swimer - My tricks of the trade
Assumption is the mother of all cock-ups.
Once you know the brief, get key people thinking about it as early as possible. Allow time for sketchy thoughts to develop into fully fledged plans.
Things always look better in the morning.
If there's panic in the air, try to slow down and breathe.
Learn people's names, however difficult you find them to pronounce.
Therefore, we shot entirely in English with German-speaking actors later dubbing themselves. Conleth Hill (Mendel Liebermann) gets the same German voiceover artist as his Lord Varys in Game Of Thrones' German dub.
We brought over an excellent UK dialogue coach, Eleanor Boyce, who began working with the actors before we started filming, stayed on set for the entire shoot and assisted in post-production. The plan was for the actors to be comfortable with their English lines in advance so the focus for the camera could be on their performance.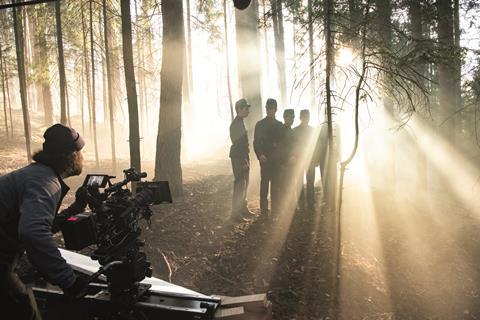 The crossover of European language, culture and working methods is in the DNA of this show, and makes Vienna Blood feel classic and just a little bit unusual at the same time. The mixture of tones – thrilling, macabre and comedic – is quintessentially Viennese.
It's a show with Dutch camera angles and animated CGI. The spectre of The Third Man looms as close as Sherlock Holmes.
CUTTING THE SOURCE MATERIAL DOWN TO SIZE
Steve Thompson, writer/executive producer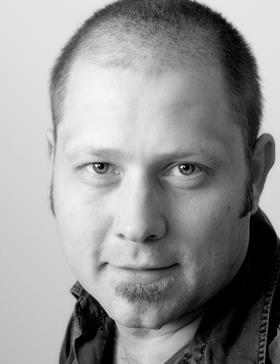 Adapting from a novel is a delicate game – you have to find the heart and spine of the story but then be prepared to walk away.
Vienna Blood is an adaptation of three Frank Tallis novels, drenched in period detail, with each story told over 90 minutes. These novels all clock in at around 500 pages, so the first editorial task was to decide which gems to leave out.
Frank writes for a large precinct of characters – exploring the rich strata of Viennese society. The TV adaptation, instead, focuses on the two main protagonists: Max Liebermann, a young aspiring psychiatrist, and Oskar Rheinhardt, a police officer.
In the novels, they are old friends when we meet them – two men from very different worlds who have become inseparable. My instinct was that the audience would want to see their relationship from the start, so the second big decision was to wind the clock back.
We see the moment when Max and Oskar first enter each other's orbit. Max is a doctor, a student of Freud, fascinated by the criminal mind. He pulls some strings so he can observe the workings of a murder investigation and that throws him into Oskar's path.
NOTE-PERFECT HISTORY
The writing process involved a lot of research – the drama is set in 1906 so we had to immerse ourselves in the history of medicine. Our Austrian producers were anxious that every detail of Viennese history should be note perfect – one script meeting focused on whether a particular opera was actually playing in the city in the summer of 1907.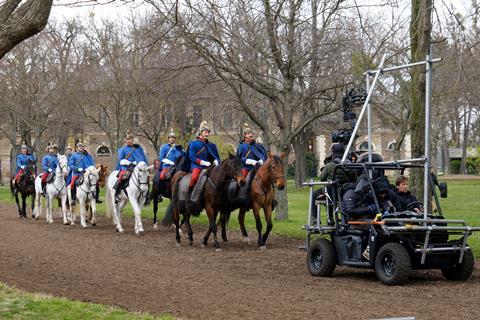 Often in script development, restrictions are thrown into your path – locations are unachievable for whatever reason, for example. This never seemed to occur during the making of Vienna Blood – the city is a huge treasure house of period locations and I was able to dream big.
Vienna was once the capital of a vast empire, but that empire vanished a century ago so many of the beautiful administrative buildings stand empty.
We were able to film in empty ballrooms, offices, apartments and salons right at the heart of the city.