Caitlin Moran, Emma Kennedy and Regina Moriarty sign open letter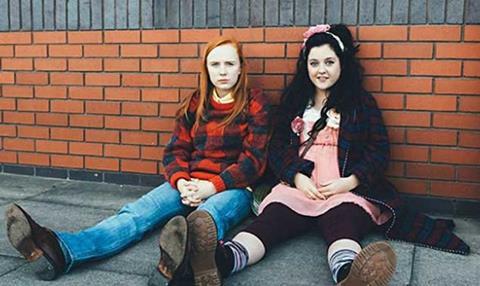 The Kennedys creator Emma Kennedy and Raised By Wolves' Caitlin Moran are among the writers to have added their names to the campaign to get more scripted shows from women on air – taking the total signatories to more than 100.
The campaign has gathered pace since Broadcast published an open letter from 76 writers on Wednesday, accusing UK drama commissioners of short-changing female voices in primetime drama.
Kennedy, whose autobiographical BBC1 sitcom was axed after a single series in 2015, is one of 32 further writers to have signed the letter, taking the total to 108.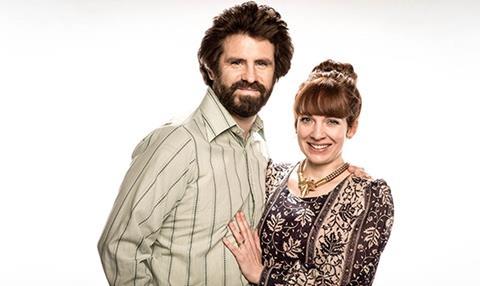 She tweeted that she was "100% supporting this", adding: "Let women tell women's stories. And men's stories. And aliens' stories. (Just like you let men do)".
Meanwhile, Moran said that when she was trying to secure a commission for Raised By Wolves, which aired on C4 for two series, one commissioner told her: 'We've already got a female comedy this year."
She added: "The recent projects with the most heat have been female: Catastrophe, Fleabag, Bridesmaids, Girls, Chewing Gum, Trainwreck, Hunger Games, Doctor Foster, Call The Midwife,Wonder Woman. How are these figures being ignored?'
Other writers lending their name to the campaign include:
Sarah Quintrell, who made her TV drama writing debut with C4 single drama Ellen
Regina Moriarty, who penned BBC3's Murdered by My Boyfriend;
Dana Fainaru, the only one of BBC1's Death in Paradise's six female writers to have penned more than one episode in eight series;
Charlotte Jones, creator of ITV's The Halcyon;
Georgia Pritchett, who created BBC1 comedy Life of Riley and is now a writer and executive producer on HBO's Veep;
Avril E. Russell, one of only five women to have written for Silent Witness in 20 years
A broader mix of writers have become engaged in the debate, many of them using the Twitter hashtag #WorkWithUs and reflecting on broader diversity in TV and film writing.
Prolific TV, stage and film writer Jack Thorne said: "It's not a zero-sum game, Happy Valley creates work by being channel-defining and so making drama more attractive to commissioners. Black Panther has pulled an audience back to the cinema."
Writer/performer Sally Phillips sympathised with Moran's frustration in pitch meetings: "When pitching a comedy with three female stars, we got: "we've got Motherland", which I think translates as "we're overrun!"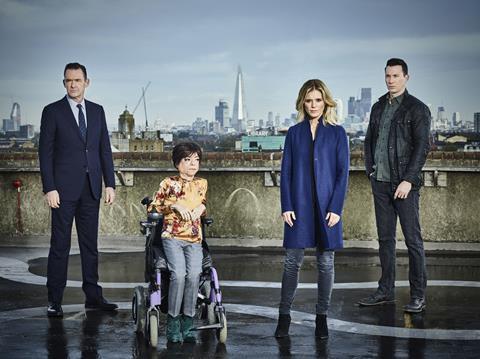 Meanwhile, Silent Witness actress Liz Carr (pictured, second from left) said she was "disappointed" to learn of the gender imbalance of the drama's writers.
"For a show where two of the four regulars are women, surely it's time to lead by example and redress this gender imbalance of writers in any future series?" she tweeted.
Call the Midwife actor Stephen McGann, who is married to the show's creator Heidi Thomas, said he "fully supported" the letter.
"I also feel that an overt male skew in TV drama hurts the creative breadth of our programmes - making commissions very narrow in plot and tone (gangsters, murders, thrillers), and impacting long-term viewer numbers," he said.
"I've been fascinated as a man to be part of drama that looks at the world from perspectives that aren't my own. That's why we got into drama in the first place. We need stories from the other half of our species, or else we're creatively half blind."
New signatories:
Edel Brosnan

Melissa Bubnic

Rachel Dawson

Hope Dickson Leach

Dana Fainaru

Ruth Fowler

Taylor Glenn

Ella Greenhill

Anna-Lisa Jenaer

Charlotte Jones

Emma Kennedy

Dawn King

Jayne Lake

Jenny Lecoat

Kim Millar

Natalie Mitchell

Caitlin Moran

Regina Moriarty

Rachael New

Debbie Oates

Julie Parsons

Becky Prestwich

Georgia Pritchett

Sarah Quintrell

Heather Robson

Avril E. Russell

Naz Sadoughi

Ella Saltmarshe

Rachel Smith

Tina Walker

Katharine Way

Nicola Wilson

Alexis Zegerman