We instinctively knew a blend of innovative games and silliness would define our gameshow, says Peter Holmes
Production company Zeppotron
Airing 8.15pm, Saturdays BBC1
Commissioners Charlotte Moore; Kate Phillips
Commissioning editors Pinki Chambers; Katie Taylor
Executive producers Peter Holmes; Ruth Phillips; Karen Murdoch
Director Barbara Wiltshire
Senior games producer Anna Kidd
Senior casting producer Kym Langer
Series producer Keith Cotton.
Development producer Chris Cohen
Post-house The Farm Group
Forcing yourself to come up with a new TV show is like trying to shit a piano. That's why development meetings are often nothing more than a succession of futile grunts followed by a chat about lunch.
However, sometimes inspiration strikes and a baby grand drops into the room with a satisfying thud. The question then is, can you get a tune out of it? Thus it was with First and Last.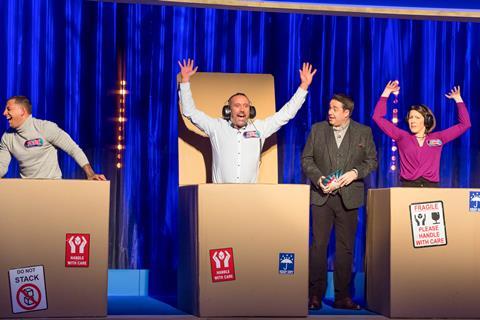 Having found our top-line idea (don't be first or last), two games immediately came to mind. The first was called 'Your Mum's on the Phone'. I pictured a telephone in the studio with five contestants sat beside it. Each contestant must ask their mum to call the phone, but whoever rings first and whoever rings last would be eliminated. It felt different, it felt tense and it felt silly. A tone was starting to emerge.
The second game would be the end round. I pictured three people being asked to write down how much of £10,000 they wanted to go home with. Whoever tried to take the most would leave with nothing and whoever tried to take the least would leave with nothing. Only the person in the middle would leave with the cash.
From the outset everybody loved this game and it was immediately playable in the room. We sat there with scraps of paper trying to work out what to ask for. The results were always close, it was always tense and always entertaining.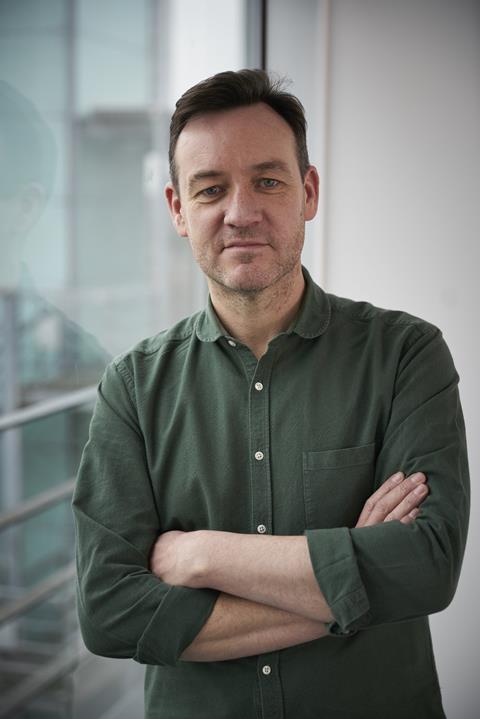 My tricks of the trade – Peter Holmes
Decide upon a tone for your show and be confident with it.
Test every idea as quickly as possible to see if it's worth pursuing.
Try and keep things simple.
Encourage ideas from everybody on the team, not just those traditionally seen as 'creatives'.
Never say, 'That'll do'. If you don't care, why should anybody else?
Have a laugh. The best ideas happen when people are happy.
Don't wear roller skates to work if your office is on the sixth floor.
With such a strong concept, First & Last caught the eye of a number of broadcasters, but it was only through a long period of development, office run-throughs and pilots that the show became the version it is today. Despite the simplicity of the top-line, the rounds that really work were hard to come by.
Development brains immediately lean towards races or Generation Game-style 'making things' competitions. However, in practice, when people are deliberately trying not to win the results are, well, average.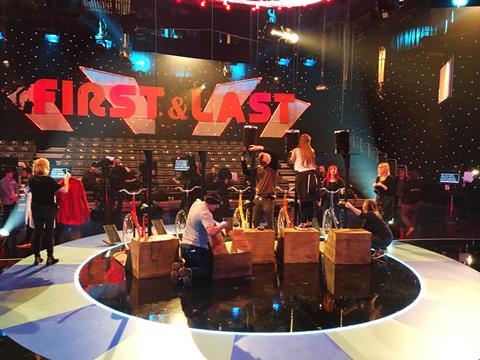 We needed rounds that were dynamic, playalong and above all, funny. As a team we began an intense and focussed period of inventing, rejecting, refining and laughing.
We decided on eleven players, which is a lot of people to get to know in 45 minutes, so we always wanted an opening round that eliminated two players straight away.
We had the idea to start the show with each contestant hidden inside a giant box, as if they'd been delivered to the studio by Parcelforce. All they had to do to make it onto the show proper was jump out of their box, they just mustn't be the first or last to do so. We tested it and it looked and felt distinctive. Crucially it had the magic union of tension and downright daftness.
Fun, stupidity and lo-fi stylings
When Jason Manford came on board as host everything started to fall into place. He loved the concept and immediately had a sense of what his persona should be – we talked about Les Dawson and Blankety Blank and Brucie and the Generation Game.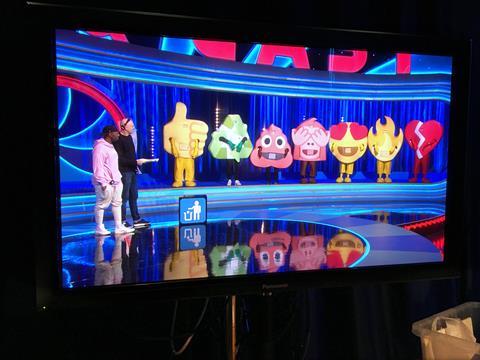 Jason felt he should acknowledge the stupidity of the games and the lo-fi stylings of the props. He should even, at times, question what he was doing there.
From his very first run-through Jason nailed it. He instinctively knew when to be funny and when to build tension. He could be warm with contestants and he could poke fun at them. Watching the finished shows, it's clear what a brilliant all-rounder he is and how safe everybody feels in his hands.
No matter how good the games and the host, nothing works well without great contestants. The casting team set about finding people who were likeable and up for a laugh and prepared to come on a show with very little idea of what would be required of them.
We always felt that we would get the funniest results if we only revealed each game to the contestants on set. Too much thinking time can neuter what people might say and do, and that's why we get such genuine reactions from people in the show when each scenario is revealed for the first time.
From the outset we wanted to make a programme that was fun for all the family and that married Zeppotron's comedic sensibilities to an inventive gameshow.
As I watch people competitively weighing potatoes, pedalling bicycles to raise the height of top hats and trying to count the number of times Ian Beale appears in a song I feel we've achieved our goal.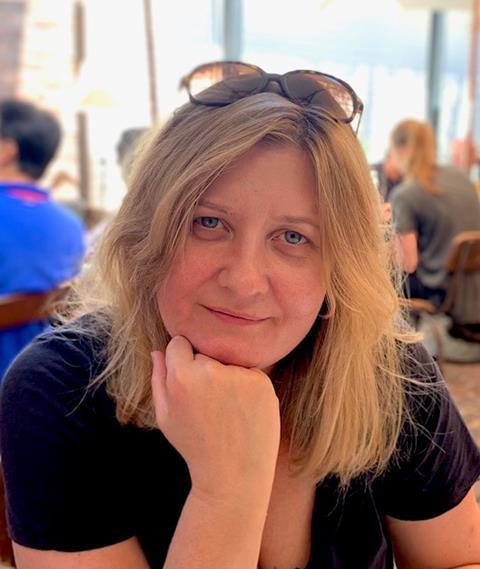 Barbara Wiltshire
Director
As a director, it's exciting to work on a series where you're involved in deciding 'the look' of a show on its first outing, and when that show is a ridiculous, yet feel-good format created by the brains behind Would I Lie to You? It's a delight to be on the team.
First & Last required a creative vision that would translate onto the screen the frivolous, light-hearted energy that comes with getting eleven contestants to jump out of boxes, to the dramatic final where three contestants compete to be the one to walk away with the prize.
It needed all departments to contribute creatively to ensure we could deliver the visual that reflected the editorial of this brilliantly unique take on the game show.
Alex Craig designed a 360-degree world that's distinctive and reflects the absurd nature of the games. The space had to be flexible so that as the games changed, the staging could be adapted.
For example, it was essential for the first round there was a generous space where we could capture 11 people randomly appearing from boxes, which also required the lightning reactions of our brilliant camera team, led by Chris Miller, to convey the dynamic energy of this opening round.
In contrast, the set needed to be intimate enough to convey the tension of the final, when emotions are running high and the game play is static and detailed.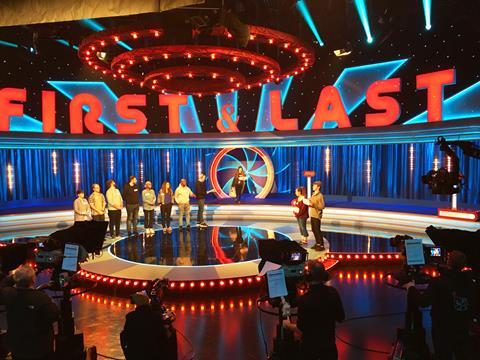 These elements were all enhanced by Gurdip Mahal's lighting design. His vision ensured the perfect environment for the game play – bright and welcoming, warm and familiar for the opening and then taking the audience to a focused and intense final round to crown the winner.
This was, of course, via a slightly tongue-in-cheek parody of the high stakes game show tropes of lighting changes, deliberately big close up shots and dramatic music, as we weighed vegetables in a round called 'Weigh to Go'.
Ultimately, these elements work when the audience feel they're right there in the space, engaging with the game and connecting with the narrative journey of the contestants. We've succeeded when they enjoy watching the show as much as we enjoyed making it.