By filming famous faces playing silly games in a real restaurant, we hoped to make a panel show that looks nothing like any other, says Matt Walton
Production company 12 Yard Productions
TX Tuesday, 6 November, 10pm, BBC2
Length 6 x 30 minutes; 45-minute 'extra helping'
Commissioner Jo Street
Executive producers Paul McGettigan; Zoe Tait; Matt Walton
Director Marcus Liversedge
Producers Breid McLoone; John Lomax
Post house Outpost
The idea for I'll Get This came from 12 Yard's attempts to devise a panel show that looks nothing like a panel show: no host, no studio, no desks, but still full of personality and humour.
An obvious place to bring famous faces together to play trivial games is at a dinner party, but the breakthrough for creating something different was to give them some skin in the game beyond arbitrary scoring and bragging rights.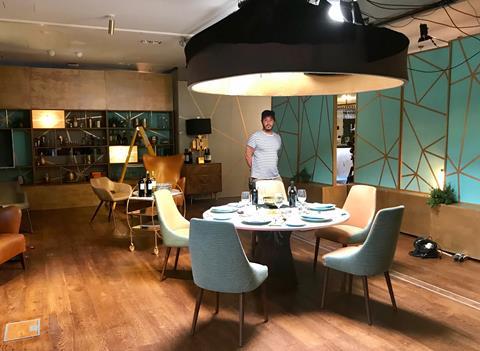 We hit upon the idea of extending a credit card roulette game that bankers and footballers play so that the game isn't about winning, but about not losing.
At the start of each show, five celebrities each put a payment card into the middle of the table, and then play a series of games to win it back.
It was amazing to see how this changed the group dynamic and how seriously the guests took it – as Janet Street-Porter put it: "I'm not happy paying for you lot. I've never met you before."
It was also very funny when players who were safe decided to rub it in. A reassuring moment came early in the first record when the first person to win their card back immediately ordered a £175 bottle of champagne knowing they wouldn't have to pay for it.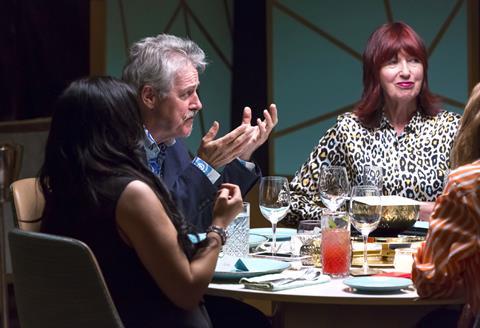 Casting was always going to be key. A large part of the fun comes from putting unlikely combinations of guests together and watching what happens – where else would you see Victoria Coren Mitchell, Martin Kemp, Joanna Scanlan, Rob Beckett and Harry Redknapp in the same room?
With such fantastic and eclectic groups of guests, we tested many games to find ones that were purely silly and a catalyst for anecdotes and conversations.
In one episode, Julian Clary declares: "Is this what my career has come to?" as he gargles pop songs with Tom Davis, before Rachel Johnson tries to guess whether Chris Kamara has ever voted Conservative, sparking a heated (but still very amusing) political debate.
We felt strongly that the less we interfered with the action, the more fun and unexpected the content would be, so we set basic game rules but then let the celebrities referee themselves.
This often led to the sort of raucous atmosphere you get playing games with family at Christmas and meant that different groups approached the same games in completely different ways, so they felt fresh each time they were played.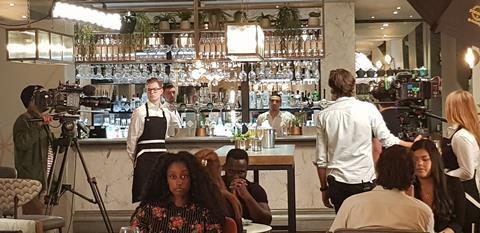 This hands-off approach extended to how we captured the content: for the guests to really get into the spirit and let their guard down, we wanted the experience to be as relaxed and authentic as possible, so they could forget they were being filmed.
We found a real restaurant that served great food and looked the part, then we set our director the challenge of shooting in the round with no bodies in the room.
Like all good location shoots, it was a bit of a squeeze in our makeshift gallery and our managing director often had to sit on Peli cases or on the floor.
My tricks of the trade - Matt Walton
Sweat the format. We test our games over and over until we know they work. You learn something new every time (it turns out that Harry Redknapp can't text).
Get the best people you know and then let them get on with the job. Nobody likes being micromanaged.
Book editors before anyone else. Most new formats suffer the most stress in post, so if you've already got the best in place to cut them, that's a huge weight lifted.
A hungry crew is not a happy crew. If you're filming in a restaurant, make sure you feed them.
Filming away from a studio gave us flexibility in terms of how to shoot the show, as studio entertainment is fairly restrictive in terms of look and feel, and very expensive once you've factored in a set build and an audience.
But it also presented us with the challenge of how to achieve scale and high production values when the show is basically just five people sitting around a table.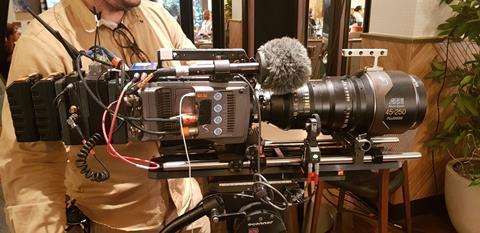 One key editorial decision was to briefly feature other diners in the main restaurant between games to provide contrasting colours and movement and help to reiterate the authentic setting.
Then we asked ourselves how we could shoot to make sure the money was on screen. The answer was like a drama: premium, classy and glossy.
So we shot our first ever gameshow format on Amiras with prime lenses and gave it a proper cinematic grade.
Our head of production almost spat out her lunch when she saw the kit quote but when compared with the cost of a full studio record, it was still favourable (and she's very good at getting the price down). Plus, we didn't have to pay for the celebrities' meals, which was a bonus.
FILMING IN A RESTAURANT
Marcus Liversedge, director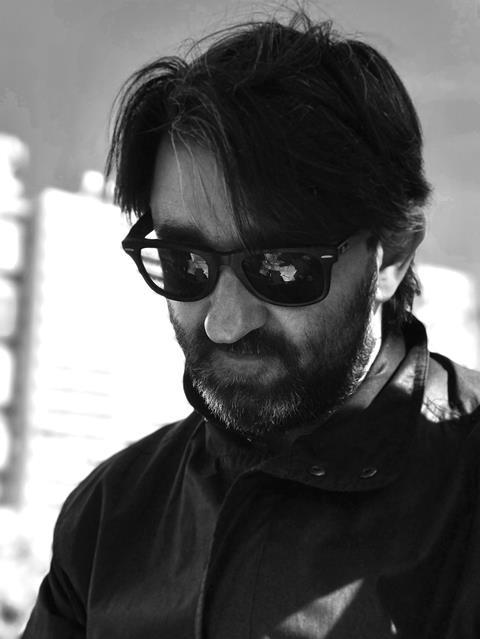 We all loved the location, but the private dining area wasn't big enough to shoot full 360; we needed to get five Arri Amiras creating close-ups of our cast around a table without being intrusive. The only solution was to take space from the main dining room.
Production designer Sally Lock came up with some false walls on wheels that recreated the original space but allowed us to position some cameras 'outside' the room.
CAMERA POSITIONS
By adding freestanding furniture, Lock and DoP Olly Wiggins created perfect hidden-camera positions, building sneak holes around the room – cameras were hidden behind bookcases, curtains and false walls.
The cameras never saw each other because their positions and edge of frame were calculated at the design stage.
I have always wanted to shoot a roundtable scene, but this needed to be different to a Reservoir Dogs café or Lock, Stock's poker game.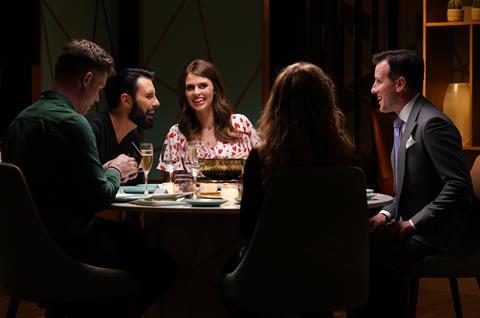 It needed something to keep up the visual pace but there wasn't a lot of room, so we opted for a Movi Pro Gimbal with a C300 II on a 16-35mm lens. This gave us great movement around the table when the talent were eating and chatting, and it doubled as a static wide during the games.
We soft-lit from above using two bi-colour LED lights double-diffused for softness. These were split so we could get a top shot in the middle with a 14mm lens.
We decided to rotate the camera in post to provide some additional movement during transitions, meaning the original shot needed resizing – making shooting it in 4K money well spent.