A global cost-reduction and efficiency drive at Ericsson will result in job cuts at its Broadcast and Media Services division in the UK, Broadcast has learned.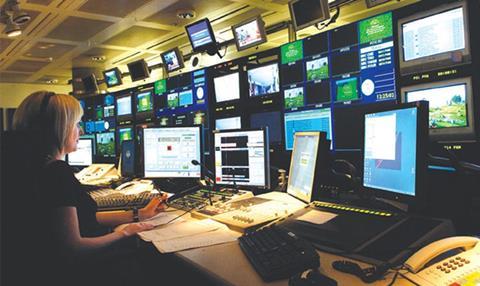 The Swedish telecoms giant is looking to reduce the 115,000 headcount across its entire business as part of an effort to achieve net annual cost savings of kr9bn (Swedish Krona, £850m).
Within this, more than 100 UK broadcast and media jobs will be shed in July, with the possibility of a further 70 going by the end of 2016.
Broadcast understands that this will include the removal of two layers of Broadcast and Media Services management, with cuts mooted across sales, finance and procurement. A handful of operational broadcast roles are also to go.
The department that looks likely to be hardest hit, however, is Content Discovery, which is responsible for metadata aggregation for EPGs, guides, apps and listings. It is thought that around 10% of its 250 staff will go.
While the overall number of job losses is small in the context of the company's wider cuts, many hundreds of UK-based broadcast and media staff are involved in the consultation process. In total, Broadcast and Media Services employs 2,500 people around the world.
Ericsson declined to comment on the job cuts but confirmed that efficiencies were being made.
A spokesperson said: "Ericsson Broadcast and Media Services has grown significantly both organically and non-organically over the past few years. In order to take advantage of the synergies in our scalable business, we have decided to streamline our organisation."
Ericsson provides channel playout services for the BBC, ITV, Channel 4, Channel 5, UKTV and BT Sport, and the company is keen to reassure customers that the sector "remains a key focus and priority".
The spokesperson said: "These changes will not affect the quality of the services that we provide."
Media and entertainment trade union Bectu is representing some of those affected by the cuts at what was known as Red Bee Media until it was brought by Ericsson in 2013.
National officer Noel McClean said one of its concerns is for the workers who are left behind. He said: "There is no dispute yet as we are currently going through the process of working out how the remaining staff will be affected. It is a piece of work that still needs to be done."
The National Union of Journalists also has members who could be affected, including several in Content Discovery. Broadcasting representative Sue Harris told Broadcast she believes the "old Red Bee Media section is being unfairly penalised for a lack of success in other parts of Ericsson".