Filming in the world's most exclusive restaurants, we had to be meticulously organised to avoid getting in the way of service, says Katy Fryer
Production company Outline Wales
Commissioners David Brindley; Catherine Catton
TX Mid-July, BBC2
Executive producers Katy Fryer; Laura Mansfield
Creative director Helen Veale
Producers/directors Tara Jang; Mike Ratcliffe; Ed St Giles
Assistant producer Laia Niubo
Production manager Clare Crossley
DoP Cliff Evans
Post house The Farm Bristol
Distributor DRG
Eating out has become an obsession in this country and nobody knows more about the best places to eat than top chefs and restaurateurs. We knew this was an unmissable premise for a lightly formatted series and so Remarkable Places To Eat was born.
The first big production challenge was gaining access to the chefs' favourite places to eat. Top of Michel Roux Jr's list was the legendary Le Tour D'Argent, a Parisian landmark and home to the most famous wine cellar on the planet.
Nisha Katona wanted to take our guide Fred Sirieix to Mugaritz in San Sebastian, a mind-bending restaurant famous for its radical haute cuisine and currently ranked in the world's top 10.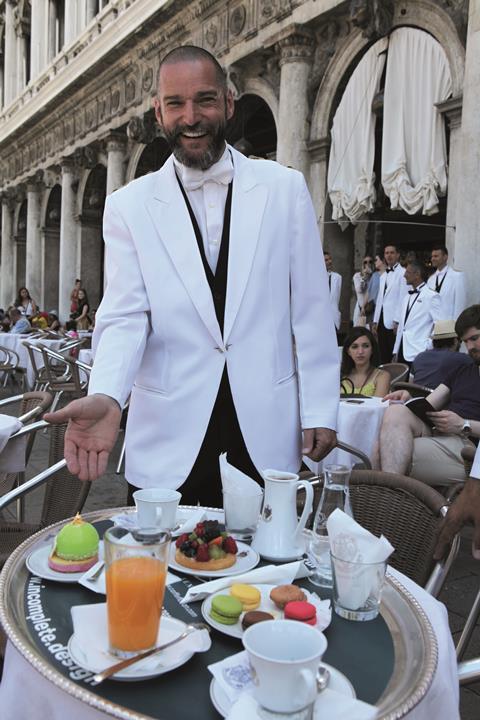 Diners flock from all over the world to establishments like these in search of the meal of a lifetime, at a cost of hundreds or even thousands of pounds. Restaurants can be booked up months in advance so they don't always need the publicity a film crew can bring.
Plus, we weren't just asking restaurants to allow us to film our presenters eating; we wanted access behind the scenes – as discovering the inner workings of these extraordinary places to eat is the real heart of the show.
Ideally, access negotiations would start months in advance but we had just a few weeks. Despite hours of phone calls with senior teams, nothing was a given until the recce.
We spent two or three days with each main restaurant, learning everything about the business and gaining the trust of the head chefs and restaurateurs.
We hired a team with genuine passion for food and this really helped build rapport. Full access would only be granted on the recce, which meant we worked up to the wire to turn around the shoots.
Filming in these exclusive restaurants can be as challenging as filming live. Service waits for no man so we had to be meticulously organised to ensure we were in the right place at the right time, with talent fully briefed, to capture the action.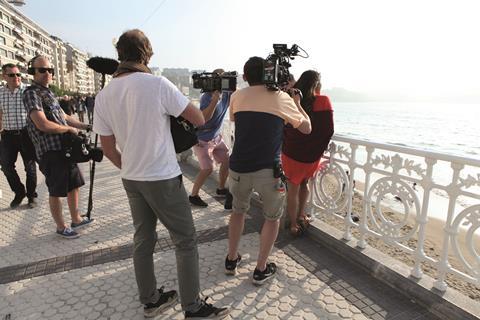 At Mugaritz, the kitchen has to serve more than a thousand dishes during every service, and it was crucial we didn't get in the way.
At one point, Nisha and Fred were shelling peas with the 40-strong brigade and a chat that would normally take an hour had to be captured in five minutes. Having a strong AP who doubled up as location manager ensured everything ran smoothly.
In every episode, we aimed to tell the story of each city as well as focus on the food. In Venice, we discovered that running any restaurant is a feat of endeavour, due to the complexities of bringing every single ingredient into the city by boat.
Produce is lugged by hand down tiny alleys, across bridges and through tourist-thronged squares to its final destination. This comes at an immense cost to the restaurateurs and is one of the reasons why Venice is such an expensive place to eat.
This is summed up in a scene where Angela Hartnett is carrying heavy boxes of pastries through the alleys and across St Mark's Square from the prep kitchen to the iconic Caffè Florian.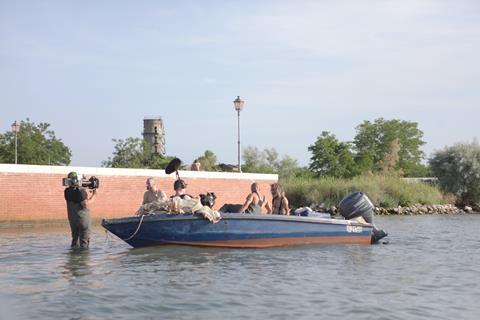 Venice also has a reputation for being an expensive place to film – for the same reason. Our kit had to be transported all over the city in boats at immense cost. Hiring a fixer who knew the boatmen was key as prices vary dramatically and costs can quickly escalate.
A local runner was essential to keep us on schedule, as phone sat-navs rarely work and the city is a massive maze. One frustration was that we couldn't get a drone licence in Venice. On a tight schedule, a drone is a useful way to film a multitude of glorious shots in a short space of time.
Katy Fryer - My tricks of the trade
Have fun. If you want to make a joyful programme then make sure you're laughing on the shoot even when the going gets tough. If everyone is enjoying the job, it will show on screen.
Look after your talent. Work closely with talent and keep them informed and engaged to get the best out of them.
It all happens on the recce. It is crucial so have a proper one and it's worth every penny.
Hire a fixer who understands your series. There are many great people out there but who will really understand the USP of your show?
Have an early viewing. However frustrating it can be for the edit team, it is a brilliant way to ensure the edit is going in the right direction and to avoid overruns later down the line.
As we spent so much on boats, we decided to use this to our advantage, so the programme is awash with shots of Venice from the water, which has allowed us to portray the ebb and flow of the city effectively.
Filming in incredible locations, from Tom Kitchin's restaurant The Kitchin in Leith to the Venetian island of Burano, is a privilege, and while the team worked tirelessly to deliver the content in limited time, everyone appreciated the amazing places we visited and the extraordinary people we met.
This enthusiasm is reflected on screen and is all part of what makes the series such a joyful watch.
COOKING UP A FORMAT WITH INTERNATIONAL APPEAL
Laura Mansfield - executive producer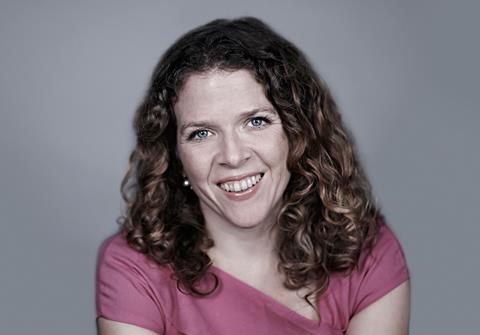 We wanted Remarkable Places To Eat to be a gorgeous, inviting series that feels fresh and entertaining – part food travelogue and part road movie.
Crucial for Outline was creating a series that mixes globally famous locations with aspirational travel and insider secrets, creating a recipe for what we hope will be a successful series for BBC2 that has international appeal as both a finished show and a format.
We've built our reputation for bringing top talent to the screen by doing one thing: tapping into passions. Reaching out to top names when you've done that doesn't feel like celeb booking but more about inviting brilliant people to share their expertise and excitement.
So when the BBC popular factual team had the idea of the delightful Fred Sirieix fronting our new format, we jumped on it.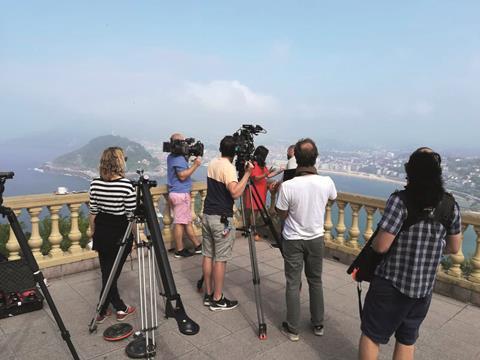 With a twinkle in his eye, and more than 30 years' experience in hospitality, Fred brings rigour and professionalism but also cheeky joy to everything he does. Bringing a different guest expert to each episode not only gives viewers a new treat and a reason to watch each time but is also great for Fred as the series presenter.
To satisfy a BBC2 audience who demand not just a visual and a culinary treat but real depth of content, our team needed to be able to decode how restaurants function and deliver consistent excellence.
GETTING THE RIGHT MIX
For this first series, we were juggling complex schedules and availability and balancing locations to get the right mix over four episodes.
We wanted well-known people with a genuine connection with the cities of their choice, and who would block out their diary to travel.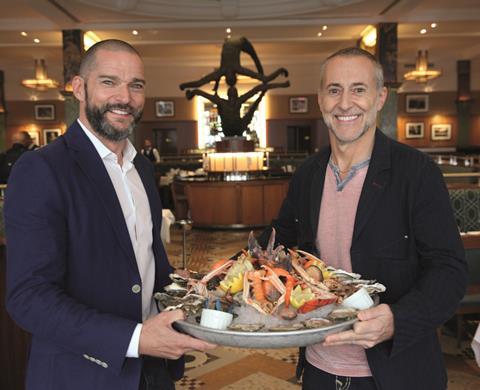 Michel Roux Jr did his apprenticeship in Paris, Angela Hartnett has been going to Venice since she was a teenager, Nisha Katona fell in love with San Sebastian during romantic weekends away with her husband and Tom Kerridge suggested Edinburgh because he's often there searching for the finest Scottish produce.
It's not easy to persuade chefs to take time out from running top-flight food empires. But as this series shows, if you can really tap into what they love, it definitely helps.