The genre has moved on since the show last aired – but stunning locations and a terrific cast will help us rise to the challenge, says Kate Bates
Production companies Fizz; Motion Content Group
Commissioner Sarah Dillistone
Length 15 x 60 minutes
TX 9pm, 28 January, E4 (stripped Monday-Friday)
Executive producers Neale Simpson; Kate Bates; Abigail Adams
Series producer Dan Gray
Producer/directors Mark Littlewood; Zoe Millard; James Callum; Roisin Bourke
Series director Oli Tridgell
Series editor Gareth Walker
Casting Emma Shearer
Distributor Banijay Rights
Post house The Farm
For nine series, Shipwrecked was a T4 staple, and we are hugely proud and excited that it's finally returning to E4.
Bringing it back after a seven-year hiatus presented several immediate challenges: how not to alienate viewers who were fans of the show back in the day, while also freshening up the format for a new audience for whom reality TV has moved on; how to make the series feel like an event without feeling derivative of the shows it would naturally be compared to; and how to match the appeal and ambition of those well-established 'fast-turnaround' reality shows without a rig and on a smaller budget.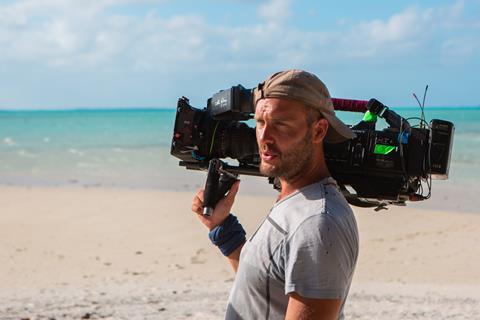 The solution lay in the locations. Few shows can rival the sheer beauty and remoteness of our South Pacific host islands. Depending on the route taken, a minimum of three flights and two days' travelling immediately jolts our cast (and crew) out of their everyday headspace. Few have ever experienced anywhere like it.
Often, they have never travelled so far by themselves; in some cases, they've never even travelled solo. Feeling so far removed from all they know is key to how the cast react in those initial days.
Even though we provided them with shelter and more facilities this time around, adjusting to island life hit them hard: basic food, sleeping on the floor, rampant mosquitoes and, crucially for this generation, zero access to social media. It's paradise, but it's not a holiday and their emotions were heightened.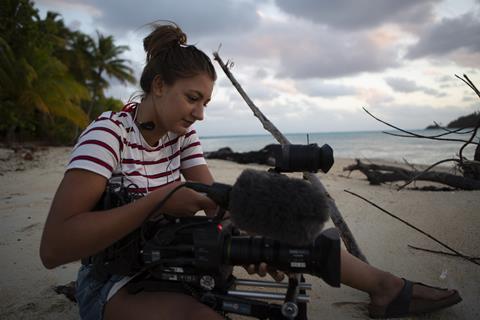 So much of that was down to the unique environment. Shooting the series nearer to home – cheaper and with better infrastructure – was one of the earliest, most persistent considerations during the development process, but we believed that the Cook Islands were right for all the reasons previously mentioned, and provided the sun-drenched 'aspirational' look that viewers cry out for in freezing January.
Shipwrecked is a juggernaut of a show to keep on track, with an 11-hour time difference and a location unit of 45 crew and 31 cast across the eight-week run.
The production management team went out four weeks ahead of filming to handle the logistics and rig (eventually, but never completely, embracing the concept of 'island time' from the amazingly hospitable people of Aitutaki). All the crew that followed worked incredibly long days in extreme heat, rain and high winds – it was a seriously tough location gig.
Filming was relentless: seven days a week from wake-up until the cast went to bed, and new arrivals every three days. When we interviewed for a position on the series, most people started by telling us it was their 'dream job'; by the end, they'd gone almost as tribal as the cast.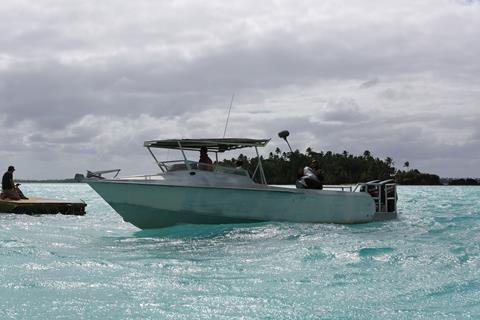 Up to eight cameras covered the two islands, which is not many, considering the ever-growing cast as the weeks went on. We had four PDs with crews and four self-shooting DV directors.
Storytelling needed to be clear and focused and, without live loggers on location, we relied heavily on twice-daily story briefings with the senior producer and story team – one before the main crews left in the morning and one when they returned at night.
While previous series were shot in a more observational documentary style, the ability to use drones this time was a gift in ramping up the production values.
Neale Simpson, executive producer - My tricks of the trade
Don't believe anyone who tells you that Deet works. The Cook Island mosquitos will come for you with no mercy.
Wear sunscreen at all times. Dan, our series producer, ignored this advice, went magma red and glowed in the dark for a week.
'There are no problems, only opportunities to be creative.' This is the sort of thing you don't want to say to the team at 3am on the 58th consecutive day of shooting when there's been another issue.
Make sure everyone, from top to bottom, feels confident that they can contribute ideas; some of the best suggestions come from smart people on the way up.
We also used lighting for the first time, which gives the shows a very different look and feel and allowed the PDs and DV directors more options for evening filming. Being so near the equator, the light dropped quickly at 6pm, when it turned pitch black.
Consistently fighting the loss of light was a huge challenge on beach-party days, when there was so much to achieve in daylight, including the challenges we created for this series.
Living on the mainland in Aitutaki for eight weeks, the crew got used to the lack of noise and light pollution. And with fewer than 2,000 inhabitants, London felt a very noisy and fast-paced place when they returned. Making Shipwrecked was a unique experience that offered the cast and crew a fresh perspective on life.
Not many people can boast such a stunning boat commute across a lagoon to work, finishing each day travelling back under the canopy of the Milky Way.
Emma Shearer - casting director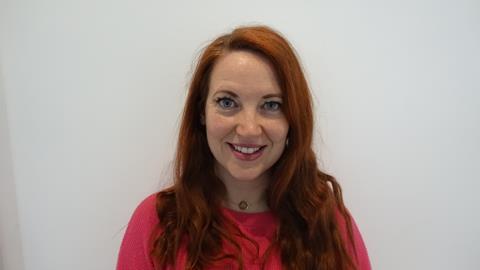 I'm incredibly proud of our cast, who are leading the return of Shipwrecked. From the beginning, we had an ambitious goal to find a group of utterly unique individuals who were funny, warm, had substance and were from very different backgrounds.
We worked to a four-stage casting process. The first was a combination of promoting our online application form and targeted outreach to demographics that wouldn't normally apply to shows like this.
The second was telephone interviews with our casting team, while the third was recorded Skype chats, which we'd cut for the senior team to review. The fourth stage was face-to-face interviews with producers and group sessions, to make sure we had a really good sense of each character and how they could potentially grow across the experience.
With a tight timeframe, this was only achieved with the hard efforts of my dedicated and amazing casting team, who really pulled out all the stops to find more than 30 diverse, hilarious (not always intentionally) and inspiring people.