A Yorkshire village might seem an unlikely location for a major crime – but it was the perfect setting for Sky's new series
Production company Shine TV
Commissioner Phil Edgar-Jones
Length 6 x 60 minutes
TX 9 November 2018, Sky 1
Executive producer Matt Bennett
Creative director Tim Whitwell
Series editor Tom Hutchings
Series producers Ben Allen; Gayl Paterson
Series director Dave Sutton
Producer Ella Taylor
Casting exec Kay Green
Post house Evolutions
The quaint market town of Thirsk in North Yorkshire is the unlikely setting for Sky's new chase series, in which locals are tasked with committing a heist and evading capture to keep their share of the loot.
The real-life game of cops and robbers is Sky's first significant factual entertainment series and was conceived as a super-sized version of Shine TV's Channel 4 series Hunted.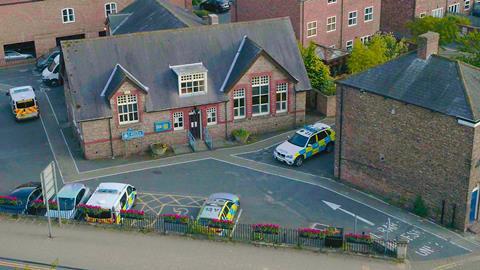 Shine has a pedigree of producing ambitious factual series but creative director Tim Whitwell says the scale of Sky's ambition threw up fresh tests. "Our biggest challenge was figuring out how to shoot something we can't actually shoot," he says. "It was almost an unmakeable show."
The show begins with a heist in which 10 people plan and execute the robbery of a parked van containing £250,000. The thieves then split up into five teams of two and have to dodge detectives for 16 days to keep their £50,000 share of the loot. Each team has £4,000 in £1 coins and £46,000 in bundles of £10 notes, which, under the rules, cannot be paid into a bank.
The thieves are forced to cook up creative ways to hide or spend the money. One team buys a £1,000 HD TV with the coins, another purchases a herd of sheep with the £10 notes. Others hide the cash in a beehive and a scarecrow at a grandmother's house.
They are pursued by 14 former police officers, led by ex-Met Police detective chief superintendent Sue Hill. Incident boards and a witness hotline are created and a public information appeal held, but the response is muted. The detectives' professional pride is at stake and they are fixed on winning.
On the other side, the robbers bribe the community to help them with Robin Hood-like tactics, such as donating money to the local bakery, buying books for local children and sending an ice-cream van to a public meeting.
"They have been buying the favour of the town," says Whitwell.
One of the upsides of choosing a small town is that the community has really got into the spirit of the show, he adds. Regional news paper The Northern Echo publishes 'crime' reports, while a group of local knitters called the Thirsk Yarnbombers decorate the show's police station with the robbers' emblem: the White Horse Bandits.
Rural infrastructure
However, filming in rural North Yorkshire is not without its challenges. The production team had to install two fibre lines to provide the bandwidth needed for the various camera feeds, as well as a generator for the production centres.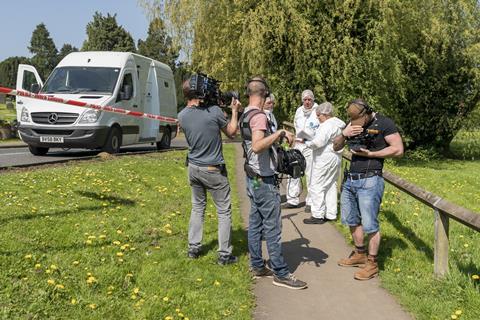 Some 81 cameras are filming at any given time. Some use LiveU, a roaming transmission box that combines the network coverage of eight sim cards to allow an HD picture to be trans mitted over the 4G network. BT and EE also provided some M2M sim cards, which operate above the consumer network at much faster data speeds.
Shine shot nearly 3,000 hours of footage in total. The 115-strong team on location is split into two and based at opposite ends of the town, following either the robbers or the detectives to avoid giving the game away. Only the show's referee, Kevin O'Leary, and some senior editorial staff are privy to what is happening across the two teams.
O'Leary is a former head of covert operations for the Met Police. He ensures that the production process accurately matches real-life conditions.
O'Leary and the senior editors sit within the main production centre, which houses 32 live camera feeds and storyboards on the developments of all the characters.
An old library is commandeered as the police station, complete with six police vehicles parked outside. The working set includes an interview room, two cells, an office and a parade room.
The detectives have brought framed photographs of their children for their desks, the walls are plastered with police posters and certifications and a whiteboard is being used to map all the clues they have collected so far.
"The attention to detail was a costly thing to achieve," says Whitwell. It was designed by The Handsome Chaps, which also designed the set of Hunted.
The detectives have access to forensics experts, police search advisers, undercover surveillance operatives and data analysts. Forensics cordoned off the crime scene hours after the heist and collected evidence, including fingerprints, DNA and tyre and foot marks.
Phone and financial records are collected by O'Leary and handed over to the detectives if requested, replicating real-world agency co-operation with police investigations.
Executive producer Matt Bennett says the series "breaks new ground" in factual entertainment. "The Heist is a high-stakes series observing how likeable, ordinary people cope in extraordinary circumstances," he says.
"The mixture of traditional filming techniques with emerging technologies such as 4G transmission and covert cameras has allowed us to push the limits of what is possible in this genre."
HOW WE FILMED THE ROBBERS ON THE RUN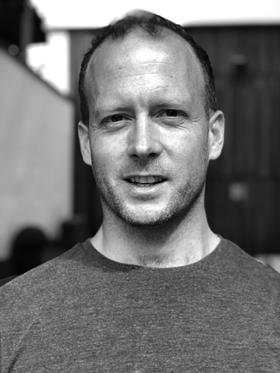 Tom Hutchings, series editor
Filming our cast of Yorkshire detectives as they went about their investigation was easy – with nothing to hide, we took a traditional and 'overt' approach.
The real test was filming the thieves without revealing their identities to the detectives or townsfolk. Filming them in their home and work environments wasn't hard; we used an 'embedded PD', who lived and breathed the life of a thief without being seen.
The challenge was how to film them going about their daily routines and getting up to 'criminal' shenanigans.
COVERT OPERATIONS
First up, we bought vans that blended into the environment. Home to special 'covert' shooting teams, they were adapted so we could shoot long lens with Canon 205 cameras. The vans were parked around the town and rotated to avoid raising suspicion.
Inside, APs and PDs were equipped with a weaponry of specialist cameras built into handbags and water bottles to shoot covertly.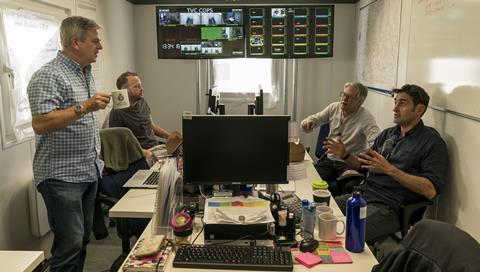 We also introduced self-shooting by the thieves, who were equipped with iPhone 8s and jacket cams – offering a personal view from our amateur criminals. Meanwhile, a fleet of drones was at the ready to capture the thieves when they were arrested.
But by using an army of PDs and covert cameras, not one person had ownership over the story – especially when the thieves' narrative was so unpredictable – so we needed story producers to watch everything unfold.
We worked with BT and LiveU to create what we think is the world's first low-resolution non-broadcast gallery. All our phones and Canon 205 cameras were connected by 4G streaming technology and transmitted to our gallery, where we could keep tabs on what was going on.
There were 20 video feeds, 40 audio channels and five talkback units to keep communications going too.