Complex workflows and variety of cameras used in factual shows means post-production companies need to be as versatile as possible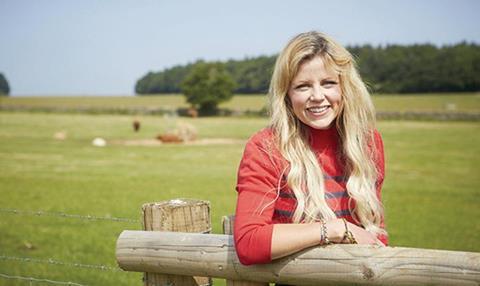 As we move into the factual genres the range of kit used increases, with a greater variety of routes through the finishing process.
In terms of grading, Baselight comes out on top – as in the drama category. And, as with comedy, Symphony is the clear system of choice for onlining programmes.
But we also see the first use of Autodesk's grading system Lustre and Blackmagic Design's DaVinci Resolve used to complete the online as well as grade a programme.
Films at 59 managing director Gina Fucci says workflow and choice of kit is very much dependent on budget, camera choice, who is editing and the style of the show. "Sometimes the production has a preference for kit if a particular operator is prolific in its use," she says.
"Operators are finding it necessary to learn [how to use] more than one piece of kit to ensure they can offer productions the creative flexibility they seem to need on tight delivery schedules." Fucci adds that fewer camera formats help productions stay within budget.
It's hard to overstate the impact of the decisions of camera manufacturers on post, with kit upgrades influenced by changes to camera codecs, and the shift to UHD, that have driven technological change and impacted on workflow and storage pricing.
Simon Kanjee, managing director of Evolutions, which looked after the largest share of audio post and online editing of the programmes in our factual survey, agrees. "[Post production] used to be relatively straightforward, but it's not as simple as it used to be. With so many cameras we need to find ways to integrate a broader range of footage. There was a time when our technical staff would go to a show like IBC and NAB and not look at the cameras, but now the most important thing they look at is the acquisition formats to see how they integrate into a workflow."
The increase in variables has led to a requirement for a broader knowledge of technology, which has placed a greater emphasis on hiring the right staff, says Kanjee.
"It's more about people than kit. Post firms need good people who can understand, design, deliver and manage complex workflows."
Kanjee says that when The Apprentice launched 10 years ago, it was a source of amazement that the series had a shooting ratio of approximately 100:1. "Now, that is towards the bottom end of the scale – when you take into account fixed-rig shows, you can multiply that by a factor of 10," he says.
"Ratios have skyrocketed in the past few years. The rig genre, which is a booming part of the industry, has changed things. But what's also had an impact is the ability to buy a camera for a couple of grand and shoot broadcast-quality footage."
"Clients are asking us to manage media across multiple sites and on location and help them log it and make sure it is available in an edit suite so that they don't waste time looking for it. It's the GoPro era that has made it so easy to acquire footage; we have to wrangle it, manage it and make it work."
Click the images below to enlarge