There aren't many polar bears in the UK, so when I heard one may be pregnant, the chance to capture a rare event for Channel 4 was an opportunity too good to miss, says Alex Tate
Production company STV Productions
Commissioner Tom Porter
Length 1 x 60 minutes
TX 7pm, Sunday 18 March, Channel 4
Executive producer Peter Collins
Producer/director Alex Tate
I've done my fair share of natural history events. I've dissected the largest animals on the planet, hatched eggs over the Easter weekend, and caught whale snot using drones on live TV.
So when in August 2016 I got a call from Peter Collins at STV Productions to be involved in the first polar bear birth in Britain for 25 years, I knew it was made for me.
I was confident in doing my job; I just hoped Victoria the polar bear would do hers. You see, no one was 100% sure if Victoria was actually pregnant.
Although she had been mated in spring, the breeding cycle of female polar bears goes through a phase called 'delayed implantation', in which the embryo doesn't actually start growing until autumn. But we needed to start production in summer.
With a bit of a punt, Channel 4 sent me on a rollercoaster ride to the little known but absolutely stunning Highland Wildlife Park near Kingussie in the Scottish Highlands, where Victoria lived – and where I would spend my next few weeks chowing down on my fingernails.
"Everyone was chuffed with the finished den, but it was Victoria's opinion that really mattered. If she didn't like it, any cubs would perish in the cold outside"
I'd always had nostalgic notions about taking the sleeper train from Euston to Scotland; leaving the dirty, busy streets of London behind in the evening and waking up to the beautiful scenery of the Highlands.
It turns out that the sleeper is a bit of a misnomer, as that's the last thing you do as you rock away on a bed smaller than a standard single, sharing a compartment with a stranger. The advantage is that there is no such thing as excess luggage, so you can pack all your kit into the guard's van free of charge.
The first job was to build Victoria a den in which she would hopefully give birth over winter. This was going to give us a privileged view into the polar bear's secret world, and there could be no messing it up.
Liaising with the park staff about building the den, and with Minicams about the cameras, I really had to put my producer hat on.
I was trying to make friends with the keepers while apologising for keeping them after hours, and helping to put cameras in the den while self-shooting the installation.
In the end, everyone was fairly chuffed with the finished product, but it was Victoria's opinion that really mattered. If she didn't like the den, any cubs would perish in the cold outside.
As it turned out, Victoria wasn't that happy with the design, something that keepers only became aware of thanks to the cameras that we had installed.
"The edit was in full swing, filming was still ongoing, and Victoria was leaving everyone in suspense"
In October, they took a chainsaw to one of the walls, making a bigger internal space – which, to everyone's relief, Victoria finally accepted.
Then it was time to get on with principal photography. The problem was that most of the budget was spent on the den rig, we only had six hours of light to film in, and we had to be finished in time for a Christmas TX.
Relying on my experience of live television, we shot our scenes with a high degree of efficiency, foregoing too many pick-ups from different angles. We didn't leave out many scenes in the edit. To capture the beauty of the park as it deserved, we shot using Canon Cine prime lenses, which gave a lovely soft look.
Looming deadline
By the end of November, and with just a few weeks until our TX, the pressure was starting to mount. The edit was in full swing, filming was still ongoing, and Victoria had everyone in suspense.
If she was pregnant, the implantation would have kicked in several weeks ago. But because polar bear mums are so big compared with their cubs, females don't display obvious belly bumps, so there was still no way of knowing if she was definitely pregnant.
Alex Tate - My tricks of the trade
If you are filming on a recce or just doing casting, make sure you film it well. It may well become a crucial scene.
Spend your money on good lenses rather than good cameras.
Don't overshoot things. It takes too long and then makes the edit even harder. Plan scenes carefully and focus on what you need to get out from them, and stop when you know you've got it.
Always allow for redundancy.
Never work with animals.
The den cameras revealed some incredible behaviours to suggest she was. Going into a hibernation-like state, she was sleeping nearly 24 hours a day and her nipples were becoming more prominent as she scratched away at the surrounding hair to expose them to any potential cubs.
But with animals, nothing can be certain. And as it happened, December rolled by with no cub in sight. In January, it was time to call a halt on the production, to the bemusement of our confused and nervous-wrecked production crew.
Of course, as we found out a year later, that wasn't going to be the end of the story…
CAPTURING THE ACTION INSIDE THE DEN
PETER COLLINS - executive producer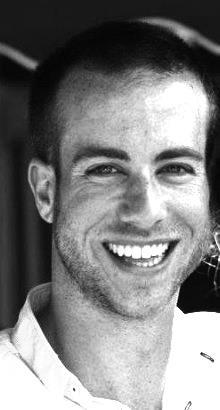 When I saw the story that a wildlife park was trying to breed a female polar bear, I knew it wouldn't be easy. But despite the uncertainty, Channel 4 still wanted to support the endeavour.
This was a chance to get an unprecedented look at how polar bears breed and raise their young – something that very little is known about.
Remote cameras were going to be essential and we needed to team up with a reliable facilities company that could think outside the box.
Enter Minicams. Soon after we got the greenlight, I took Minicams to the Highland Wildlife Park for a recce.
The first challenge was its remoteness. The nearest mains power was more than half a mile away, so all our cameras inside the cubbing den would need to be powered by solar panels and a wind turbine, with the option of a generator as back-up.
We needed to make sure we had full coverage inside and outside the den, and allow for redundancy because if something went wrong, we weren't going to be able to go back in and fix it.
So we opted for two pan-and-tilt cameras, installed in the roof behind thick glass that was heated to stop it misting up.
Four bullet cameras were mounted in the walls to capture different angles. And everything had to be bear-proofed, mouse-proofed and frost-proofed.
UNDER SURVEILLANCE
Three camera assistants operated and logged the cameras for three weeks, on a 24/7 rota (including Christmas Day). C4 commissioner Tom Porter, Alex Tate and I all had live links to the cameras that we could access on our phones.
We soon became obsessed with checking on Victoria's progress: "She's been scratching her nipples for 46 minutes!"
Christmas came and went but no cub appeared. Production went into stasis, until one December evening in 2017 when I got a call from the Park. Two years of work had finally paid off.