The story of a Brazilian presenter accused of ordering a series of killings to boost ratings always intrigued me, but what I discovered about the case was jaw-dropping, says Daniel Bogado
Production companies Caravan; Quicksilver Media
TX 31 May, Netflix (global launch)
Commissioners Ben Cotner; Kate Townsend; Jonny Taylor
Series director Daniel Bogado
Executive producers Dinah Lord; Eamonn Matthews; Alexander Marengo
Producer / director Suemay Oram
Supervising producers Natalie Triebwasser; Ulla Streib
Line producer Nym Velji
Post house Halo Post Production
I first heard the story of Wallace Souza at the same time as everyone else – in August 2009.
For a couple of days, the world was mesmerised by the strange story of a Brazilian television presenter who had been ordering the murder of criminals and then sending crews to film them in order to increase the ratings for his show. I wrote it down on my ideas list but presumed someone else would make a film about it before I got a chance.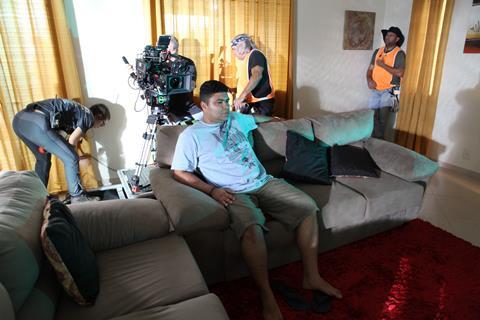 Years passed and while the 'TV host killer' always remained at the top of my ideas list, nobody had actually made a doc about it, so I thought maybe I would get my chance after all. I started conducting research from my home in London, tracking down and putting together the few articles and videos I could find on the internet.
I grew up in the Paraguayan city of Ciudad del Este, on the border with Brazil, so I had picked up enough Portuguese to be able to do the research. I tracked down the journalists who had reported most on the story but one told me straight away she didn't want to speak about it and, moreover, that nobody else would either.
"It's too dangerous," she said, and hung up.
Numerous people – many of whom collaborated with police – were allegedly killed by the Souza criminal group. That's why people were, and remain, scared of talking. But the fact that they were still scared, years after the case finished, was encouraging: was there more to the story?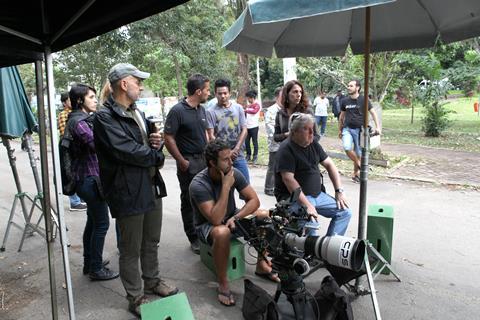 At the time, I was making films for the Channel 4 foreign affairs strand Unreported World. I mentioned the case to the show's executive producer and Quicksilver managing director Eamonn Matthews, who said it was the most extraordinary story he had ever heard.
We agreed to work together to make it a reality. Shortly afterwards, I got a call from Caravan, which was looking for a director for a documentary it was in talks with Netflix about.
I told them about the Souza case, and Dinah Lord was equally bowled over. We all agreed to join forces and in January 2017 I went to Manaus, Brazil, for a month to research the case and film a trailer.
One of the first things I did was head to one of the major newspapers and get a copy of every article written on Souza, who died in 2010, over more than two years. I took them back to my room and read them all in one sitting. It was at that moment that the immense scale and extraordinary nature of the case dawned on me.
Daniel Bogado - My tricks of the trade
Be organised. Between the dockets of legal files, press clippings and video archive we had a huge trove of information to go through. We created a spreadsheet and logging system, and consulting this was pivotal as the series grew.
Develop a clear vision for the series, in terms of style and approach, and go back to that original idea when any questions emerge about ways forward in the edit.
Many contributors feared participating in our series, so building trusting relations with them was important. That meant meeting contributors up to five times to calm concerns before any cameras rolled.Clear any music tracks you wish to use early and have a list of back-up tracks in case there are any clearance issues. There often are.
What I had heard about Souza to that point was only the beginning. It was followed by the most jaw-dropping series of turns, twists and shocks, which would be deemed too outlandish for a Hollywood script.
We tracked down hundreds of episodes of Wallace's show and found a huge amount of material filmed with him during the scandal that had never been broadcast before. We knew we had the audio-visual material to tell the story.
At the heart of it all remained this big mystery: did Souza do it? As I spoke to journalists, cops, lawyers and politicians, and delved deeply into the police and judicial files, I realised the question was very far from settled.
Just discussing the various theories was engrossing – and I became convinced this would make for a unique, extraordinary and highly addictive series.
We prepared a trailer and pitched it to Netflix, which was excited about the story from the very beginning. The great thing about doing it with Netflix is that it was able to commit to making the series all in Portuguese, as Brazil is its third biggest market.
The series took 17 months to make, with a large part of that in Manaus, which is at the heart of Brazil's drug wars and which police call a 'murder capital'.
Many of our contributors were fearful of speaking about the case and security was a major concern throughout filming, but what we uncovered about this extraordinary story will capture the imagination of audiences around the world.
WORKING WITH NETFLIX
Dinah Lord - executive producer
When we pitched Killer Ratings as a single documentary to Ben Cotner at Netflix, pretty much the first thing he said was: "Can you make this into a seven-part series?
This was Netflix's first foreign-language documentary commission, and it insisted that it be staffed as much as possible by Brazilians.
We thought this might be a challenge but found a stellar team among the UK production community: the director and 80-strong cast and crew of our drama shoot in Rio, the composer, the lead film editor, one of the edit assistants and the production co-ordinator were all Brazilians.
The series isn't narrated so crafting a story arc over seven episodes of twists and turns, clues, subplots and cliffhangers was an editorial challenge.
We had a huge cast of characters and the story was told entirely in Portuguese using archive and interview. Eamonn and I found it useful to be able to work together in the cutting room, and on knotty legal and production issues.
With editorial, legal, production, PR and marketing teams in the US, Brazil and the UK, and fortnightly editorial and production calls with up to 1 6 people, we discovered just how efficient the Netflix machine is.
Editorial input from commissioners Kate Townsend and Jonny Taylor was helpful but they were hands off during production and constructive and focused in the final stages of the edit – impressively, we always got notes back within 24 hours.
Making Killer Ratings has been a fantastically satisfying and happy creative experience – we hope watching it is too.