Spectrecom Films is touting the former home of Richard & Judy to producers in need of central London studio space.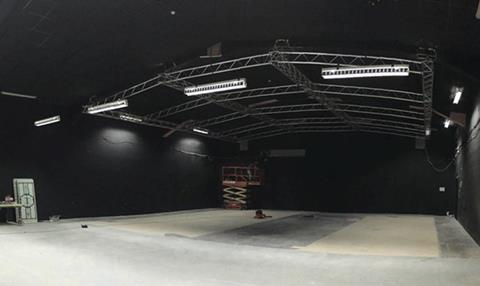 Spectrecom has signed a 10-year lease for the Kennington facility, which was previously the headquarters of former All3Media production company Cactus TV.
As well as Richard & Judy, the studio also hosted Saturday Kitchen and The Paul O'Grady Show, but was closed in 2012 when Cactus moved to Clapham.
"One of the big drivers for us taking on Kennington is the loss of Television Centre, Teddington and Riverside Studios," said Spectrecom executive creative director David Stell.
"[Kennington] is much bigger than our existing facility in Waterloo and will give us the ability to host programmes with live audiences of around 100 people."
The first programme to use the overhauled 3,500 sq ft studio is BBC2 series Food & Drink, which started shooting two weeks ago. Since taking on the facility, Spectrecom has added a new lighting grid and greenrooms, while two smaller studios for stills shoots and green-screen work are currently being constructed.
Spectrecom plans to shift its headquarters to the Kennington site and to rebrand the facility as Spectrecom Studios once it is fully operational. The company currently operates Waterloo Film Studios, which is located near to Kennington.
As well as making the studio space available to third-party productions, Spectrecom will use the facility for its own corporate video and short-form productions.
Managing director Andrew Greener said: "Expanding into the Kennington site is a significant move for Spectrecom as we move to meet the demands and needs of television production companies."