Framestore is looking to make a fully-fledged return to television after successfully delivering visual effects (VFX) shots and graphics on a broadcast series for the first time in more than seven years.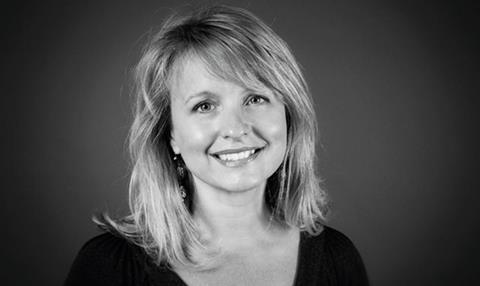 The Soho-based company was responsible for almost 1,000 shots and 550 user interface graphics, plus a title sequence, for Radical Media's Mars, a six-part documentary-drama crossover for National Geographic.
It is Framestore's first foray into broadcast series work since 2009, when it provided VFX shots for the third series of ITV sci-fi drama Primeval.
Having concentrated on features, commercials and digital media during the interim period, the company is now planning to ensure that Mars is not a one-off by appointing Michelle Martin- Richards as head of TV.
Martin-Richards, who worked as a senior VFX producer on Mars, has a CV that includes her own consultancy, Ruby FX, as well as Stargate Studios, Prime Focus and Lola. Her TV credits include BBC1's Luther, The Bible for History and Sky 1's You, Me And The Apocalypse.
Talks with six or seven TV production companies are already said to be ongoing, with at least one understood to be at the contractual stage.
Framestore managing director Helen Stanley told Broadcast the return to TV is possible because the company has adopted a different business model from the staff-heavy one it had in 2009.
To make sure there is consistency for producers, Framestore manages the creative process and all of the VFX elements. Templated batches of similar shots are then outsourced to other effects houses.
For Mars, an in-house Framestore team of 25 artists completed the key shots and produced the effects templates, while VFX supervisor Russell Dodgson worked with firms in America,
Australia and parts of Asia, as well as UK facilities Union VFX, One of Us, Milk, Lola, Coffee & TV and Jellyfish Pictures. Stanley, who hopes to replicate this model on other TV series, said it came about as a way of coping with a short lead-time.
"We had to find a clever way to create the work and then spread it across the talent in London but make sure there was consistency," she said.
"The alternative was to employ 250 people within a six week period. Economically, technically and logistically, that is very difficult. "When there are talented companies around, it is much better to work with them and have one overall cohesive creative supervisor. On some projects, it may be that we do more work in-house, and on others we do less."
Stanley praised Radical for being flexible, a trait she believes is crucial for TV projects. "There was a genuine desire to collaborate to make sure that the creative and the storytelling could work with the TV budget," she said.
Mars launched on National Geographic Channel on 13 November.