Document proposes to "break cycle of rehiring" and increase gap between greenlight and production starting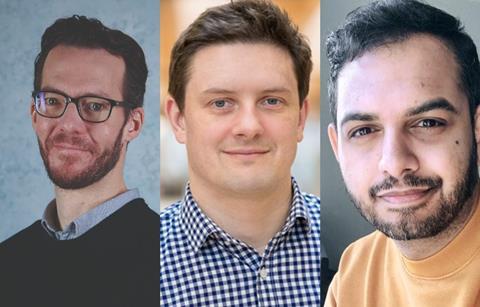 The Coalition for Change has unveiled its landmark Freelance Charter, establishing five key areas to improve working conditions in the industry.
While not legally binding, the charter works on the principle of collective responsibility and addresses recruitment and development, workplace culture including bullying and harassment, commissioning conduct, working hours, and training.
Among its most noteworthy commitments are: a pledge to break the cycle of rehiring; to cut back on broadcasters imposing people on a production; to ensure productions have a designated safeguarding officer for bullying and harassment; and to securing a realistic gap between greenlight and production starting, in order to improve recruitment practices.
The Coalition, which was assembled at Edinburgh 2020, unites all the public service broadcasters along with Sky, UKTV and industry bodies including Pact, Bectu, ScreenSkills and the Film and TV Charity.
Under its section on commissioning conduct, the document acknowledges that greenlight lead time is "vital in achieving many of the Coalition's aims around better and more diverse recruitment practices". It urges broadcasters to commit to support "realistic production timescales wherever possible".
Greater transparency of commissioning decisions is also called for, with broadcast members committing to receipting ideas and sticking to response times.
More from the Edinburgh TV Festival
A suite of bullying and harassment recommendations are enshrined, including productions putting in place 'speak up' mechanisms, safeguarding officers on set and training around respect in the workplace.
Under working hours section, the charter says long hours are sometimes necessary but that they should not be normalised, and members have agreed that "unrealistic production schedules should be avoided."
Coalition members agreed that the training and development of freelancers is in the "best interests of the industry" recognising it is essential to the progression, well-being and productivity of the workforce.
To that aim, the Charter "strongly recommends" mandatory recruitment training with emphasis on unconscious basis and interview techniques, and more affordable training across the board.
Fair recruitment and development is tackled via a set of demands including proper advertising of vacancies; a commitment to opening new opportunities to break the cycle of rehiring; opening a dialogue with freelancers post-delivery about career progression and a recognition of flexible working practices.
The day-to-day policing of Charter commitments falls to the individual coalition members, but progress will be reviewed annually on a pan-industry basis by an independent freelancer survey conducted by Broadcast.
Armed with freelancer feedback the Coalition will meet after six and 12 months to revisit the charter, and after that the group has agreed to meet annually.
Companies and industry bodies are encouraged to sign up to the charter and be issued with a kite mark logo.
The Coalition for Change is chaired by freelancer and campaigner Adeel Amini, and work on the charter has been led by UKTV director of commissioning Richard Watsham and Zai Bennett, director of programmes for Sky.
"To the freelancers themselves this belongs to you, for a long time we've been calling things out but now we have a mechanism to do so," Amini said. "Change will take time and effort, but I hope what we've done here gives you agency".