The production lockdown came at a terrible time for freelance entertainment producers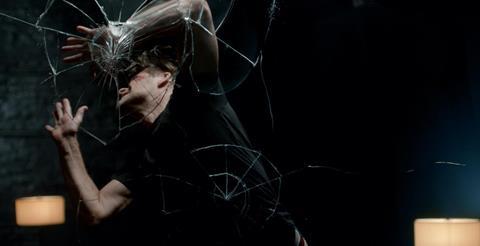 Like so many freelance creatives in TV, when lockdown was announced all my future contracts were either cancelled or postponed indefinitely.
This all came off the back of a fairly quiet first few months of the year with almost no work in January, so I'd been looking forward to a busy spring and summer, with two new prime-time entertainment shows in production, as well as my regular bookings on some live events over the summer.
All this work disappeared in those first few weeks of lockdown.
My partner and I operate as a small limited company and with a young family to support we were very worried about the financial impact this would all have on our future.
With insufficient support from the government, we organised a mortgage holiday, deferred our VAT and tax bills to give us some capital to live off in the short term and took out a Bounce Back loan as a safety net.
All this adds up to a huge financial burden for our business, at a time when the industry and particularly my genre of television, is facing an uncertain future. It's the summer months that will be the toughest.
With no prospect of work until the autumn at the earliest, I face at least five months of unemployment.
Last week, I applied for a job as a contact tracer. All this has definitely had a negative impact on my wellbeing. To be honest, at the beginning I was quite enjoying the slower pace of life.
Working in TV is a privilege and a thrill but it consumes you, with long hours and time away from family and friends, so it was amazing to suddenly be able to spend so much time with my kids, even if large chunks of this was getting to grips with home schooling.
I have loved working my way through the pile of books sitting, neglected by my bedside and giving my house and garden some much needed TLC.
However, my anxiety levels have been rising over the last few weeks. I'm not sure how we're going to get through the next six months; I'm desperately worried about the amount of debt we have taken on and the long-term effect that will have on our business and our livelihood.
I'm not sleeping well, waking early with a busy mind. I get terrible feelings of guilt, I'm finding it hard to get motivated and I'm missing the energy work gives me.
With the lockdown easing and talk of TV production starting up again, I'm just beginning to plan my return to work, and this brings its own challenges.
"With all these new schedules still so uncertain, every job decision feels like a gamble"
There is no doubt producers are itching to get shows back on our screens, but there's still so much planning and preparation that needs to happen before then, to ensure studios are safe working environments for us all.
I know plenty of us are happily offering all the help and support we can, to get productions up and running as soon as possible, and further down the line there's no shortage of potential work out there.
It's just that everyone seems to be scheduling their studios for the same six weeks in September and October, so managing these jobs has become very stressful. Most of my postponed shows from this spring and summer are being rescheduled to the autumn, so whole series are being lost to date clashes.
With all these new schedules still so uncertain, every job decision feels like a gamble. A lot of us are hedging our bets and keeping a few options open while we see how entertainment TV re-emerges into this 'new normal' post-Covid future.
The writer of this piece is a freelance entertainment producer who remains anonymous at their own request