Sponsored content
Find out more
Big-ticket movie launches and ease of use means streamers are attracting subscribers faster than ever, says Tom Dods
EON's recent decision to delay No Time to Die, the new James Bond film, from its November release date to April 2021 has been devastating news for the theatrical film market and the cinema industry.
Many other titles had already seen their release dates delayed, from Dune to Black Widow and West Side Story. Cinemas were hoping that Bond would be the movie to encourage the public to return on mass to the theatres – an event film to help them get through 2020.
Instead, the delay forced Cineworld to close its US and UK sites for the foreseeable future and force others such as Odeon to close some sites during weekdays.
Warner Brothers dared to release the Christopher Nolan blockbuster Tenet during the summer – with the director himself personally championing the cinema experience. The general view in the industry is that the film was not successful.
That isn't quite right, because the film did well internationally, in markets where cinemas were open and where Covid-19 was in decline. Takings were practically non-existent in the US, however, where the majority of cinemas are still closed. The film has not yet broken even, according to industry estimates.
Studios rely on tent-pole releases so much that they dare not risk releasing them during a pandemic that compromises the potential audience
Global blockbuster films are called 'tent-pole releases' for a reason. The industry has evolved towards a situation where a handful of expensive films are released by studios each year, which need to make substantial revenues to justify their expense, but also to prop up the rest of the market.
The studios are so reliant on their tent-pole releases being successful that they dare not risk releasing them during a global pandemic which compromises their potential audience.
The cinema industry had benefited greatly from the blockbuster landscape overall. While fewer films now attract large audiences to the cinema, the ones that do are amazingly popular.
This success has allowed a debt-fuelled growth boom in cinema chains such as Cineworld, which now look very fragile. There was no reason to suppose that Hollywood would ever turn off the content taps.
So what does this mean for the streaming services? With the pandemic still very much in play on a global basis – particularly in the US and in Europe – the viewing habits of lockdown audiences may well become entrenched.
Studios now have a large pile of films sitting on the shelf and it is very tempting to sell them to a streamer or release them directly on their own service. The Apple TV+ Tom Hanks film Greyhound was actually produced by Sony, which decided to sell to the tech giant's streaming service rather than attempt to claw back a return in the current theatrical market.
Disney told shareholders that the recent decision to release Mulan on Disney+ instead of in cinemas was just an experiment, but has now announced that the latest Pixar film, Soul, will also bypass theatres and stream directly on their service, to the dismay of European cinemas who are open and desperate for premium content to show.
The new Borat sequel was quickly purchased and financed by Amazon and hits Prime Video straight away.
'Covid bounce'
The streamers have all enjoyed a 'Covid bounce' this year, which begins to pose existential questions for the cinema industry given that audiences are potentially getting very comfortable in watching in the comfort of their homes.
Netflix added 2.2m subscribers in the third quarter this year. This is substantially lower than the 15m added in Q1 and the 10m added in Q2, but it does not appear to be churning the subscribers who in lockdown and now has a global customer base approaching 200m.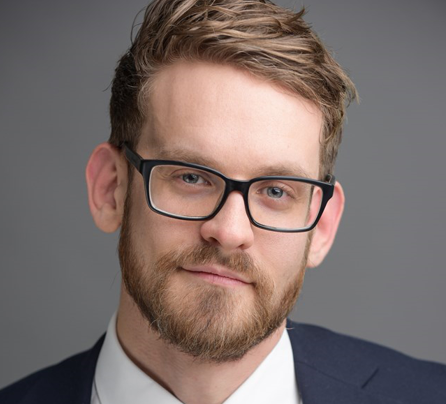 Disney+ now has 60m subscribers and has passed a five-year growth plan milestone in a mere eight months. The media giant has to face many other problems caused by the pandemic, but customer engagement on streaming is not one of them.
Smaller, niche providers in the UK such as BFI Player and Mubi have also reported a huge growth in users (and more importantly, engagement) on their platforms.
Cloud-based streaming services are easy to join and interact with and are increasingly the best home for premium content outside of the sports arena. It is no wonder that audiences are moving away from satellite TV and cable packages and the cinema for their content needs.
Tom Dods is relationship director, technology, media and telecoms at Barclays. Please contact him on +44 (0)7766 364 337 or email him here