Sponsored content
Find out more
Emma Bartholomew in conversation with Pulse Films – president scripted, Jamie Hall & Barclays relationship director - Tom Dods
With a panel of TV industry professionals, Paradise discusses whether we have or could ever reach saturation point with premium streaming services. Are we drowning in them or just indulgently spoilt for choice?
Pulse Films – Jamie Hall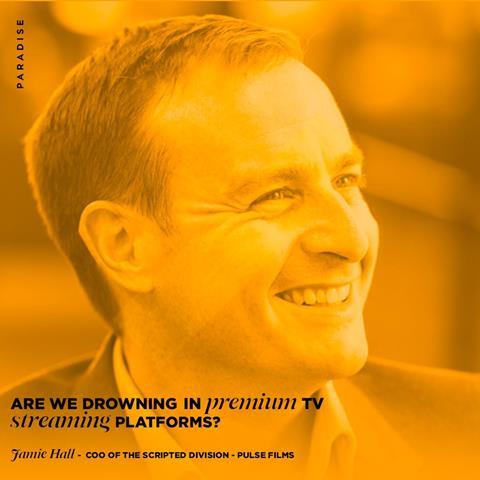 Pulse Films is an award-winning, independent, modern-day studio encompassing the development, production, financing and distribution of cross-platform content for audiences worldwide. Pulse's "artist first" mantra has allowed the company to build a thriving talent management component to the business that completes its holistic approach to content creation. Headquartered in London with outposts in Los Angeles, New York, Paris, Berlin and Milan, Pulse was founded by Thomas Benski and Marisa Clifford in 2005.
Dedicated to creating moments of culture through innovative storytelling, Pulse Films operates under the following divisions: Film, Television, Branded Entertainment, Music and Commercials.
Barclays – Tom Dods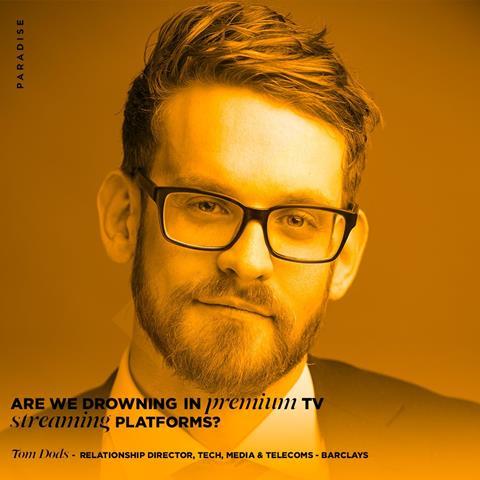 Tom has been part of the Media Team at Barclays for a decade, supporting businesses across the media spectrum, both large and small. He is experienced in providing finance against licences in the UK and overseas, as well as corporate banking facilities to support with working capital or acquisition.
As Relationship Director, Technology, Media and Telecoms, Tom has a particular interest in TV and probably watches too much of it.
tom.dods1@barclays.com / +44 (0)7766 364 337
Paradise Talks Hosted by : Emma Bartholomew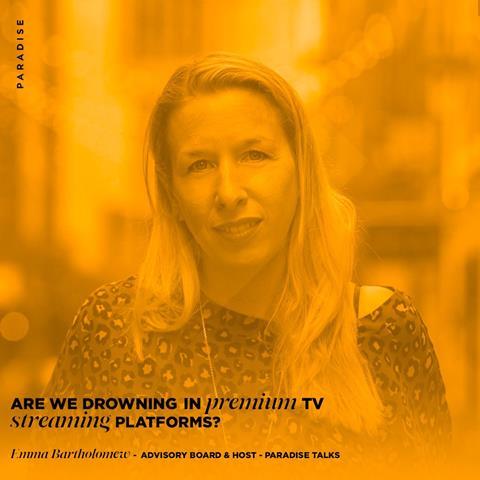 Emma has long had a passion for broadcasting. Presenter of Soho Radio's Happiness Pause, she was previously a BBC London news reviewer. She represents the music and esports sectors on the Paradise Advisory Board and is a PR/Brand Strategy consultant for international entertainment clients. Having started her career in global comms at Saatchi & Saatchi, her experience ranges from campaigns for Universal Music, MTV, and Swatch, to music initiatives for Dubai Airport, and an in-house role at the iconic Metropolis Studios. Emma's current projects include global music charity, In Place of War, music industry gathering, Midem, and the Esports BAR event series.
https://www.paradise-podcast.com/
For more information on Paradise please contact: Luke Jekyll luke@paradise.london