'Where do I begin, to tell the story of a greater love than this?'
Production Company – Noah Media Group
Distributor – Noah X
Length – 1 x 99 minutes
Release: 1 June (download / select cinemas); 4 June (DVD and BluRay)
Directors - Gabriel Clarke & Torquil Jones
Writer - Gabriel Clarke
Producers – Torquil Jones, John McKenna, Victoria Barrell
Executive producers - Barry Smith, Tim Murphy, Matthew Lorenzo
Torquil Jones – co-director and producer
In his house in County Durham there is a shrine to the late Sir Bobby Robson. It takes the form of a long, winding corridor flanked by framed paintings and photographs, celebrating his 50-year career in football.
'Where do I begin, to tell the story of a greater love than this?' The date is 15 August, 2017 and these words, given in a remarkable speech by Robson just months before he passed away in 2009 – found through our extensive, Europe-wide archive search – seem to echo through this hallway.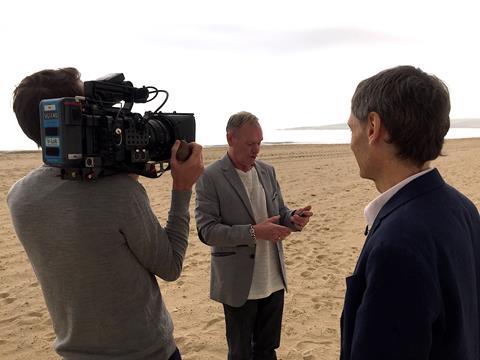 On the walls, the faces of football's greats stare back at you: Pep Guardiola, José Mourinho and Ronaldo (the Brazilian 'Il Fenomeno') – all of whom we must now try and interview.
In less than four months' time post-production starts. In just eight months we have to deliver the finished film. Other commitments mean that writer and co-director Gabriel Clarke and I have only one shoot day in the can. Committed to a pre-World Cup release in June 2018, we're very aware the clock is ticking.
Driven to succeed, Bobby Robson, a miner's son from the northeast, became – according to Gary Lineker – 'England's greatest manager', transforming the clubs he worked at and mentoring some of the greats of the game, while also battling cancer on five occasions.
Sir Bobby Robson's story is unique. Through our initial archive search, including hundreds of hours of TV and radio interviews, public speeches and audiobook recordings, it soon became clear the best way to navigate Robson's story was for the man to tell it himself.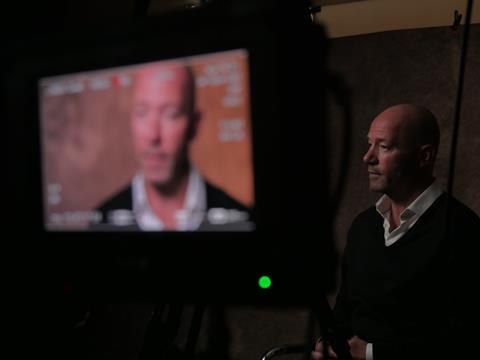 Robson's delivery ranges from the vulnerable to the Churchillian. It would prove to be an invaluable narrative tool. This being a well documented 'football story' also brought its own challenges: How much audience knowledge should we assume?
His career was extensive; which parts should be given preference over others? Put simply, how do you tell such a big story in 90 minutes, the length of a football match, without the film feeling like a procession of information?
Back in 2016, Gabriel and producer John McKenna approached the Robson family to propose the definitive film about his life. The family had asked why now was appropriate.
Gabriel and John only needed to point to that day's sports page: two giants of the modern game, the best two managers in the world game, José Mourinho and Pep Guardiola, had just joined Manchester rivals United and City. More significantly for us, they had played a pivotal role in 1996-97, when Robson was in charge of the mighty FC Barcelona.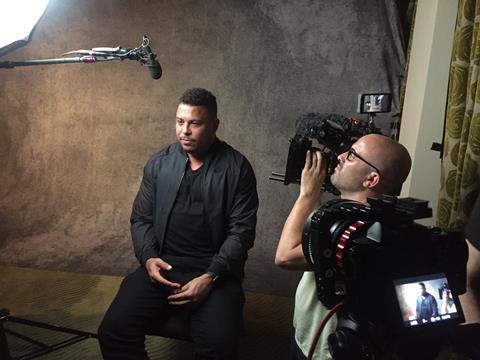 That one season in Barcelona was a microcosm of Robson's life. It had everything: star names, political intrigue, amazing comebacks, betrayal, a glorious treble and at its centre the unflappable, mesmerising Robson.
Using the story of this one largely untold season as the central spine of our narrative would enable us to move backwards and forwards through Robson's life, revealing his story in a new and relevant way.
Our research in Barcelona also revealed there was rich, unseen archive from this period.
However, with Robson's career traversing World Cups and the Premier League and Champions League eras, and having to get the most out of our documentary budget which included the challenge of self-distributing the film, archive costs were potentially a major hurdle.
Torquil Jones – co-director and producer - My tricks of the trade
Start editing in pre-production. Self-editing is an invaluable tool.
Maximise filming. For documentaries working to a budget, shooting days will always be limited.
Embrace how events unfurl. We spent months planning a shoot around an FC Barcelona home but 15 minutes before kick-off the heavens opened and a lightning storm looked to have ruined our plans. As we were intercutting modern footage with archive, we needed the weather to match. But by embracing the conditions and what it offered on screen, the footage elevated another part of the story.
Thankfully, Robson's popularity within the football community and the partnership of the Sir Bobby Robson Foundation (now a global leader in early cancer detection) enabled us to negotiate workable deals.
We were determined our contributor cast would be only 'A-list'. Conducted by Gabriel, our interviews included the first given by Robson's wife, Lady Elsie, since his passing, as well as Sir John Hall and Joan Gaspart, former chairmen at Newcastle United and Barcelona respectively, who had essentially retired from football life.
Both men had difficult questions to face about their treatment of Sir Bobby but were compelled to talk.
One by one our interview requests to some of the greats of the game came back positive – a testament to Robson's impact on them as young players and coaches.
FC Barcelona's motto is 'more than a club'. This production had made it abundantly clear that to some of the greatest names in football, as well as millions of fans, Bobby Robson was 'more than a manager'. It seems only right that he has the last word: "I remember everything. How long have you got?"
SCORING FOR BOBBY ROBSON
Jim Copperthwaite - Composer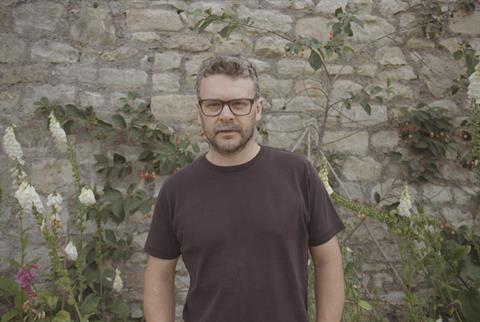 Writing music under pressure is the name of the game for any composer and Bobby Robson: More Than A Manager was no exception. Working efficiently starts with early discussions of the likely 'feel' and 'sound' of the score, informed by as much pre-production material as possible – script, lookbook, stills etc.
Sharing musical thoughts via a playlist works really well for this due to its portability. It travels with you and fills those odd moments when you're away from whatever other project you're trying to finish – in an airport, in the bath or walking the dog.
It gets you inside the director's head and they inside yours. It allows for the boundaries to be established, tested and stretched. It allows for relaxed creative thinking before the white knuckle ride of writing the score begins.
At best it sets a palette and feel which can form the core of the composer's sonic template so we can get busy defacing the blank page with some reassuring ink.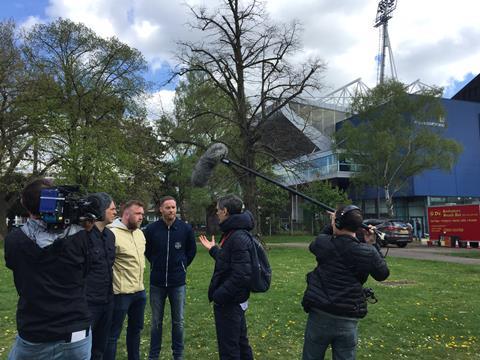 It became clear that live strings and guitar would really help bring the Robson score alive. Due to the nature of the schedule and budget I relied on two trusted remote-recording specialists who could take cues and midi files and return beautiful recordings that could slot directly into the mix.
The remote recording musician is a rapidly growing phenomenon and can provide a fantastic solution for composers – particularly in the context of solo or unusual instruments.
Once into the writing these kind of compressed schedules require really clear communication. I found it helpful to get the directors away from London to my Somerset studio where a few precious hours focussed solely on music yields so much more than hastily penned emails.
The comments are more lucid, the body language can't be denied and the solutions are more readily acquired. It demystifies, builds confidence and connects the black art of scoring into the broader realm of filmmaking. But most of all it simply saves time.