Producers and presenters back BBC summer season, but want better on-screen representation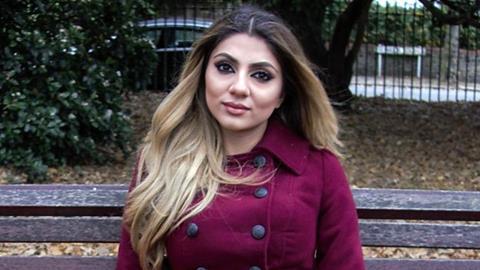 Leading British Asian producers and presenters have rallied around the BBC's Big British Asian Summer season, while calling for more nuanced on-screen portrayals of the wider community.
Countryfile presenter Anita Rani said that as representation of British Asians on TV has changed following the 9/11 attacks and Rotherham child sex abuse scandal, more opportunities are needed to support both on- and off-screen talent in varied roles.
"Are we now just jihadis?" asked Rani, speaking at Sheffield Doc/Fest panel 'Goodness Gracious Me: Asian Representation from Grannies to Jihadis'.
"I remember growing up and seeing a brown face on telly and that person would be the wife beater or the beaten wife. We are getting better, but progress is slow."
Rani, who will present BBC2's Bollywood: The World's Biggest Film Industry in the forthcoming season, said she "always feels conflicted and concerned about being put in a ghetto", but flagged that Asian-centric programming is required to launch new talent.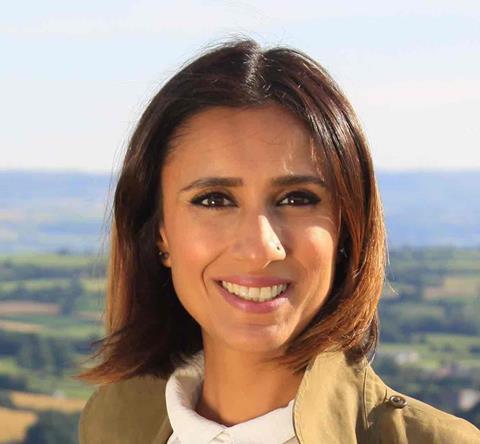 "If it weren't for Asian people in the industry [behind these seasons], half of us wouldn't have got the breaks we did," she said, referencing her debut on BBC2's Desi DNA, which ran from 2003 to 2008.
Muslims Like Us participant-turned- presenter Mehreen Baig noted that a "middle voice and narrative" has long been missing for Muslim British Asians.
"When I was growing up, the only Asian women I would see on TV were either overweight aunties in saris running in a park and speaking with accents for comedic purposes, or the liberated Muslim woman who had shunned her culture and was 'emancipated' because of that," said the former teacher.
"We have been adhering to binary oppositions and that middle is missing. Teens are still not seeing their stories being reflected."
Baig said the "daily battles" faced by young British Asians "are not female genital mutilation or honour killings" but "having an over-protective father, curfews and changing your clothes when you leave the house".
"It might sound frivolous, but these are their real issues, and they aren't being represented," she added.
Mobeen Azhar – who is to present and produce BBC2 doc The Satanic Verses: 30 Years – pointed out that British Asians often find themselves working at the ends of the spectrum: stories where Asian involvement is "entirely incidental" or "films on jihadis and Rotherham". However, he declared that these routes are not mutually exclusive.
"You can do both at the same time. It's great we have Asian characters in EastEnders, but I'd never shy away from doing a film on jihadis or Rotherham."
He added that more in-depth subject matter requires producers with cultural understanding. "It's not that I'd put up orange tape and say 'Asians only. White people go away'. It's about Asian film-makers and people with specialist knowledge being able to take ownership."
Similarly, Baig, who recently fronted Swan Films' Islam, Women And Me for BBC1 and will also present the indie's British Asian Men (w/t) for BBC2, said: "I don't want to be pigeonholed as the brown girl who can only talk about Muslim issues. But if I don't, someone else will. Even if they are tricky, uncomfortable questions, I can ask them with authority because it's my community."
Finding new talent
Azhar, a series producer on BBC2's Muslims Like Us, underlined the importance of hiring British Asian talent off screen to ensure shows are "a success at every level".
He said Love Productions' show involved individuals from a Muslim background from top to bottom. "They were handpicked – it didn't happen by accident. We consciously said: 'We need a Moroccan Muslim [involved], so let's get a Moroccan Muslim runner. Do you know how hard that is?"
Azhar noted that the two-parter "allowed people to be humanised" and "looked at the internal conversations in the community – which you won't get on Newsnight".
Rani added that the industry has a responsibility to "open the gateways" for new talent – particularly in scripted programming.
"Whether that comes down to having more indies in the north or forming more scholarships, we have to find young kids with stories to tell. "When Parminder Nagra and Archie Panjabi broke out after Bend It Like Beckham, I wondered why they weren't on the cover of every magazine."
Journalist Sathnam Sanghera, whose personal story was the basis for Kudos's BBC2 drama The Boy With The Topknot, said the UK must "get to the point achieved by the US" around diversity and highlighted talent including Mindy Kaling and Lilly Singh, plus Netflix comedy Master Of None.
"In the UK, people would say, 'You're Asian', but in the US, they don't do that. They recognise the talent," he said.