Mainstream TV is the backbone of the industry and deserves respect
I went to a BFI screening last week of the resurrected Vic & Bob's Big Night Out, not as a journalist but as a punter (I paid, no less).
Firmly off duty, I found myself roaring with laughter at the montage of the duo's 25-year BBC career and chuckling as the chair tried desperately to keep them on track for something resembling a Q&A.
Asked about favourite films, Vic rattled off some cinematic art-house classics, while Bob had a rather different answer. "I like MTV's Teen Mom," he said. "All human life is there."
It felt like a joke, but wasn't. Mortimer makes no secret of his populist viewing habits and I wish more people in the industry would do the same, or at least broaden their viewing horizons.
Instead, a consensus quickly emerges around the shows you're 'supposed to like', and mull over with your peers.
During a recent judging panel for the Broadcast Awards 2019, one juror encapsulated the problem. Assessing one of the year's most discussed shows – by the industry at least – they sheepishly revealed: "I had to go into the office the next morning and admit that I didn't actually like it much."
"I'm A Celebrity's casting masterclass features the potentially flammable combination of Edmonds, Knowles and Barrowman"
With that in mind, all hail the return of I'm A Celebrity…, a joyous romp as the weather turns cold that has shrugged off the loss of Ant McPartlin to start on cracking form with its best overnight launch figures since 2013.
The new series represents a casting masterclass and the potentially flammable combination of Noel Edmonds, Nick Knowles and John Barrowman has only just begun to warm up.
And after a tough year for BBC entertainment, Michael McIntrye's Big Show has quietly established itself as a bone fide hit.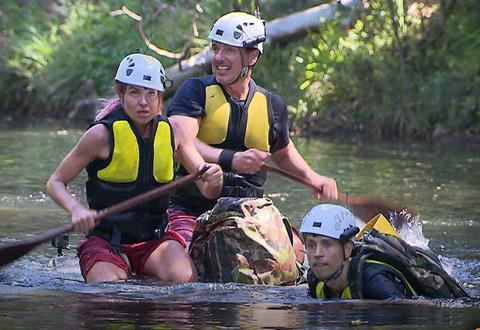 Segments like Send to All and Unexpected Star would not be out of place on ITV's Takeaway – the best in class of this type of show – yet I've probably spent more time discussing countless niche docs than a show delivering the best part of 7 million overnight viewers.
Perhaps it was ever thus. There's always been a gap between industry acclaim and mainstream shows, but it does mean lots of extraordinarily successful shows pass without much comment.
So here's to BBC sitcom Still Game (pictured), which will bow out next year after nine series and around 60 eps, many delivering a vast viewing share in Scotland; to two cracking series of the Real Full Monty on ITV; and to the old-fashioned joy of stumbling across a Pointless Celebrities or Location, Location, Location and settling in to watch the whole thing.
Next time you've got a little down time, why not ditch Wild Wild Country in favour of that unfashionable hit – I'm sure Netflix will survive.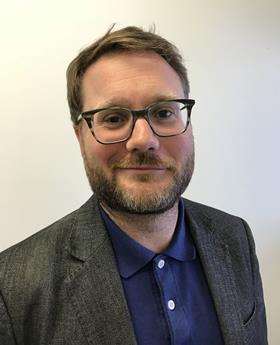 Chris Curtis is the editor-in-chief of Broadcast