Emily Maitlis' Newsnight inquisition was a masterclass of the genre
Newsnight's exceptional Prince Andrew & The Epstein Scandal played like a two-hander episode of The Crown and was a reminder and celebration of the power of the TV interview.
Emily Maitlis' masterclass employed tactics that can be too rare in interviews, such as staying quiet so the subject feels the need to fill the space and – most effectively – repeating the Prince's words directly back to him. It had a dual effect: asking him to immediately reconsider what he had just said, and highlighting to viewers quite how unusual some of his answers seemed.
She repeated questions too, but not in the hectoring style of a combative political interview. Instead, she gave Prince Andrew just a little more scope to display insufficient remorse and offer up his increasingly strange line in excuses and alibis.
"It leads me to think the wider interview format is ripe for reinvigoration"
Relentless and perfectly prepared, never disrespectful but always dogged, this was an example of a how a forensic interrogation can be truly compelling viewing.
It leads me to think the wider interview format is ripe for reinvigoration. Maybe not in the hard news and political sphere, where journalists and MPs' point-scoring encounters are too ingrained to change much, but across entertainment, current affairs and all the genres in between.
W had a bash at it with John Bishop In Conversation, which ran for four series between 2016 and 2018 and attracted more-than- decent talent such as Lindsay Lohan, James Corden, Charlotte Church and Steve Coogan, while (whisper it) Piers Morgan proves to be a far better interviewer when going into some depth for Life Stories than showing off on Good Morning Britain.
In terms of chat shows, Graham Norton is the obvious top dog, and his show still feels fresh after 26 series. But all these titles play out through the prism of PR, with celebrities and politicians, leaders and performers more guarded than ever and more determined to stay on message.
Maybe it was the weakness of Prince Andrew's messages that made Newsnight so compelling, and to expect other interviewees to follow suit, or to genuinely open up, is too optimistic.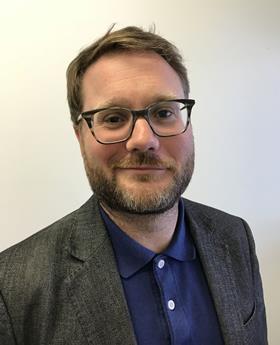 But podcasts such as The Adam Buxton Show and the relationship counselling vehicle Where Should We Begin? demonstrate innovative takes on the traditional question-and-answer format, and there must be potential for TV to embrace this.
It might feel a bit old-fashioned, but the power of a thorough inquisition that can be delicate or direct at different times is worth trying to harness. I hope it is a creative challenge that someone picks up.
Chris Curtis is the editor in chief of Broadcast